Kids Love It! Outstanding Seaweed Products by Sun-Ei Nori in Fukushima
Soma, located in Fukushima, is a trove of seafood products. Matsukawa Bay is particularly famous for seaweed production. Here, Sun-Ei Nori manufactures processed seaweed and whitebait goods that are widely loved by both adults and kids!
Matsukawaura Bay – Revived After Seven Years
Matsukawaura Bay in Soma, northern Fukushima Prefecture, is a lagoon separated from the ocean by sandbars. The lagoon is home to gentle waters that are known as the largest aquaculture for seaweed such as aonori and aosa (*1).
Aonori and aosa are types of green seaweed used as ingredients in Japanese dishes such as miso soup and tempura. The seaweed itself has an alluring ocean scent that is brought out when cooked.
The seaweed produced in Matsukawaura Bay is highly regarded across Japan for its amazing aroma and excellent quality.
*1 Aonori and Aosa: Enteromorpha seaweed are typically called aonori (green laver) while Ulva are called aosa (sea lettuce). High-grade seaweed is mainly used in miso soups and tempura, while lower grade products are used as powdered toppings for okonomiyaki and takoyaki.
A seaweed farm in the bay
Matsukawaura Bay was devastated by the Great East Japan Earthquake of 2011. Fishing ports and seafood processing plants were heavily damaged by the earthquake, while aonori and aosa farms were washed out by the tsunami that followed.
Nevertheless, Soma farmers set back to work with unyielding determination. Over the years, they steadily removed the debris in the area and began growing aonori seeds donated from other prefectures. They were finally able to restart shipments in February 2018.
We heard about a company developing unique seaweed products in Soma and decided to pay them a visit!
Great with Salad or Cheese! Top Quality Seaweed at Sun-Ei Nori
Sun-Ei Nori is a seaweed manufacturing company founded in 1947; its head office is about a 15-minute walk from JR Soma Station. The company has contributed to the growth of the region not only through food manufacturing, but also through business ventures in izakaya (Japanese pubs) and hotel management.
Sun-Ei Nori's aosa products sold at Hamanoeki Matsukawaura
The company's aosa sea lettuce, made from the local produce of Matsukawaura Bay, is considered some of the best in Japan. It's quite popular as an ingredient for miso soup.
Their yakinori (roasted seaweed) also has an amazing melt-in-your-mouth texture and aromatic quality. It's tasty as-is, or sprinkled on top of salads. You can even try it sandwiched between two slices of cheese!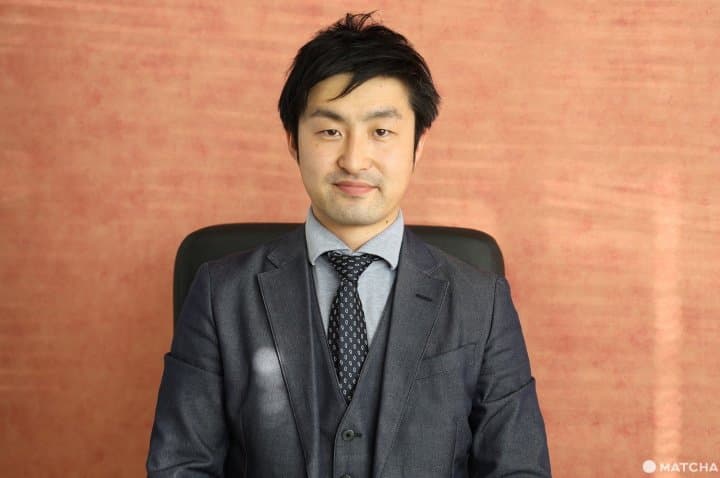 But Sun-Ei Nori's appeal doesn't stop there. Thanks to their fighting spirit, they didn't yield to the effects of the earthquake and have continued to develop unique seaweed and dried seafood products.
We interviewed Mr. Koichi Tachiya—their chief executive manager—about the company's efforts in sharing a new food culture from Soma.
Pride as a Pioneer of Korean Seaweed
Picture courtesy of Sun-Ei Nori
One of Sun-Ei Nori's major products is Korean seaweed (Korean nori). This is a type of dried seaweed seasoned with salt and sesame oil. It originated in Korea and is also popular in Japan. According to Mr. Tachiya, "Sun-Ei Nori was the first company in Japan to manufacture and sell Korean seaweed as a commercial venture."
It all began in 1993. President Ichiro Tachiya, Koichi's father, brought home seaweed from a business trip to South Korea. He saw how much his son enjoyed it and thought, "This will sell!" He soon began work to make it a commercial product in Japan.
Visitors can watch the manufacturing process through the glass at their direct sales store.
At the time, Korean nori was made by toasting the seaweed in a frying pan, then adding sesame oil and salt. Unfortunately, the oil oxidized easily and gave the product a very short shelf life.
To solve this, Sun-Ei Nori packaged the sheets individually in aluminum foil with a drying agent. When they switched to 100% sesame oil, the product began flying off the shelves for its delicious taste. In fact, it's the perfect snack to pair with your favorite drink, thanks to its robust flavor.
Gaining New Fans with Unique Products
Nori seaweed is a healthy ingredient filled with fiber and minerals and low in calories. It's also a great snack for kids because it's so easy to eat. Mr. Tachiya's own two-year-old is such a fan of nori that he always finds them munching on a piece!
Lately, Sun-Ei Nori has been developing nori products that can be enjoyed by all ages.
NORI de SAND is a sensational new snack made of puffed rice sandwiched between sheets of nori. Thanks to its cute packaging and bite-sized pieces, this snack has made a lot of new seaweed fans!
Nori Shochu, made with aonori seaweed from Matsukawaura Bay, is a distilled alcohol with an enjoyable ocean flavor. It won the grand prize in the 2011 Monde Selection.
Sun-Ei Nori's Main Products
Aosa (sea lettuce): 540 yen (after tax)
Yakinori Roasted Seaweed (35 sheets): 1,080 yen (after tax)
Korean Seaweed (40 full sheets): 1,080 yen (after tax)
Korean Seaweed Premium (6 bags): 320 yen (after tax)
NORI de SAND: 324 yen (after tax)
Nori Shochu: 1,650 yen (after tax)
Processed Whitebait – A New Product After the Earthquake
Shirasuboshi, or dried sardine, is a product that's just as popular as seaweed at Sun-Ei Nori.
Due to the nuclear plant accident that occurred as a result of the Great East Japan Earthquake, restrictions were placed on many species of fish in Soma's waters.
At the time, Sun-Ei Nori felt a sense of impending crisis; if things stayed the same, Soma's fish culture would disappear. They decided to build a new processing plant for whitebait and konago (young lancefish) (*2), two types of fish that were determined safe to eat.
Mr. Tachiya told us, "Whitebait contains a lot of moisture, so it damages easily and processing is quite a challenge."
The company introduced a new system that passes the fish through a tunnel freezer, immediately chilling the product to -35°C. This process preserves the fresh-cooked flavor while preventing spoilage. The system is organized so that processing is completed as fast as an hour!
*2 Shirasu is a generic term for whitebait or young sardines. Konago are young sand lancefish.
Whitebait is amazing eaten with egg over warm rice! There are many other ways to enjoy it, like wrapping it in nori, using it as a garnish on pasta, or as a topping on toast or pizza. The possibilities are endless!
Use sea lettuce and whitebait together to make kakiage tempura (*3) and you'll have a special dish that's unique to Matsukawaura Bay.
Shirasuboshi 500g: 2,500 yen (after tax)
Konago (chirimen) 500g: 3,000 yen (after tax)
*3 Kakiage: a type of tempura that is a fried mixture of vegetables and seafood such as shrimp.
Enjoy the Flavors of Soma at Home
Next to Sun-Ei Nori's head factory is their direct sales store. Inside, you'll find an extensive range of delicious products. The employees, all experts on seaweed, can offer suggestions on products and the best ways to eat them.
Sun-Ei Nori also sells their products through their official website (Japanese). Be sure to check it out!
Looking for the Best Soma Specialties? Visit Hamanoeki Matsukawaura!
Soma's seafood isn't limited to seaweed and whitebait! In fact, the seafood of Matsukawaura Port is renowned for its excellent quality and called "joban-mono." Fish from this area is sold at high prices around Tokyo due to its delicious flavor.
Want to try good seafood while traveling in Soma? Head to Hamanoeki Matsukawaura, opened in October 2020.
A wide variety of goods are sold here, including products from Sun-Ei Nori, seafood and processed goods made in Soma, and local produce.
Head to Seashore Kitchen Quasetto, the food court, and you can enjoy Shirasu Nishokudon (two-colored whitebait donburi rice bowl) (1,000 yen after tax), an excellent dish topped with generous amounts of both dried and raw sardines. With the Jizakana Don (900 yen after tax) you can savor local fish. It's a popular dish that tastes even more delicious when served with some dashi stock over the rice.
Both dishes come with soup containing aosa sea lettuce that will whet your appetite with its sea-salt aroma.
Places to Visit in Soma
Photo by Pixta
There are many wonderful places to visit in Soma. Soma Nomaoi is a festival held annually at the end of July. Armor-clad riders gather to ride their horses, parade through the streets, and dash to compete with one another during the festival. It truly looks like something out of the historical Sengoku period!
The Osu Matsukawa Line—stretching straight from Matsukawaurao Bridge—is very popular as a picturesque driving route that grants a view of the Pacific Ocean and Matsukawaura Bay.
Make the most of your visit to Soma and take in the scenery while enjoying amazing seafood products, starting with Sun-Ei Nori!
In cooperation with Sun-Ei Nori, Hamanoeki Matsukawaura
Sponsored by Reconstruction fishery processing industry market recovery promotion center

The information presented in this article is based on the time it was written. Note that there may be changes in the merchandise, services, and prices that have occurred after this article was published. Please contact the facility or facilities in this article directly before visiting.