Ready For Japan! Vol. 2 - See Japan In 10 Videos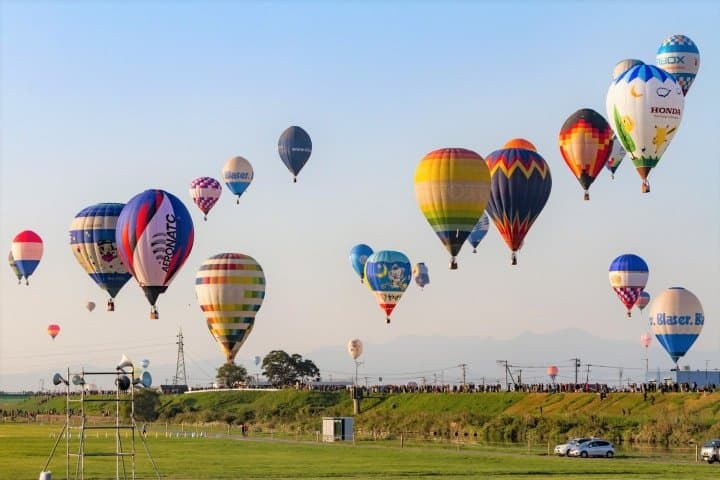 Even if you can't travel to Japan right now, viewing the country through video may bring joy and inspiration. From spectacular scenery to humor and culture, there are many entertaining short videos to enjoy a Japan trip while at home. This article features ten videos recommended by MATCHA editors.
Japan in Videos! Inspiration for Your Next Trip
If you are wondering where to visit in Japan, these tourism videos may provide some insight.
Local Japanese governments and various companies have made sightseeing recordings that can be seen on YouTube. While some works are humorous, others are deeply touching.
Many have had to cancel their travel plans to Japan due to the COVID-19 pandemic. MATCHA hopes to help anyone who has had to change their trip and provide inspiration for the next visit (whenever that may be).
With that in mind, here is the second volume of our new series "Ready For Japan!." This article is filled with Japanese sightseeing videos that will make you burst out in laughter, tears, and leave a lasting impression.
Read also:
Top 10 Videos of Japan, Selected by MATCHA Editors
There are countless videos online showcasing Japan. We introduce ten videos below, grouped into four categories: beautiful scenery, Japanese culture, humor, and rediscovering the fun of traveling.
Beautiful Japanese Scenery in Videos
The first group of videos boast more than ten million views and feature stunning natural landscapes from all across Japanese.
1. Saga City - Hot Air Balloons over Japan's Countryside

Surf Slow SAGA, Japan is a video created by Saga City in 2017. There's an impressive scene where hot air balloons are leisurely floating in the sky.
Saga has hosted the Saga International Balloon Fiesta annually since 1980. Each year from late October to early November, about 100 balloons fly over the city and color the sky over the course of five days.
At Kawakamikyo Gorge, koinobori (carp streamers) are annually flown over the river from April to early May. Photo by Pixta
Saga offers more than colorful hot air balloons. This tourism video features stunning scenery unique to the countryside, such as Mitsuse Plateau, where visitors can enjoy the outdoors, and Kawakamikyo Gorge, where children are seen having fun along the river. For details, please refer to the official site of Saga City (available in English, traditional and simplified Chinese, and Korean).
Home to Saga City, Saga Prefecture is located in the Kyushu region. The prefecture boasts an array of sightseeing spots including Yutoku Inari Shrine, which was used as a filming location for a Thai movie. Be sure to take a look at the following MATCHA article below.
2. Tohoku Region - Autumn Colors in Tohoku, Japan

The Tohoku Region offers scenery that is often referred to as the classic image of Japan. The area can be accessed easily by riding the Shinkansen (bullet train) from Tokyo, which makes an excursion.
Treasureland Tohoku Japan is a website introducing the charms of the six prefectures of Tohoku: Aomori, Akita, Miyagi, Yamagata, Iwate, and Fukushima. Each tourism video is divided by seasons: spring (cherry blossoms), summer (festivals), winter (snow), and fall (foliage).
Sukagawa Taimatsu Akashi. Photo by Pixta
In the fall video, you'll see magnificent views of autumn foliage from Zao and Hakkoda Mountains. Fall also marks the start of the fire festival Sukagawa Taimatsu Akashi, which is shown alongside scenes of artists making traditional iron Nambu Tekki, a specialty product of Iwate Prefecture.
This artistic tourism video captures both Tohoku's rich natural environment and its people. To learn more about the beautiful scenery of Japan's northeastern prefectures, please refer to the articles listed below.
3. Shimane Prefecture - Discover the Sacred Capital of Izumo

Izumo is the ancient name for the eastern part of Shimane Prefecture. As the name appears in the legends of "Kojiki" (Japan's oldest written document), various mythological spots appear in the Izumo, Japan video.
Izumo Taisha is a revered shrine where deities from all over Japan are believed to gather. Visitors come to this sacred place of worship to be blessed with good fortune, especially in romantic relationships.
Inasa-no-Hama (Inasa Beach). Photo by Pixta
The Hii River, which has repeatedly flooded the basin since ancient times, is said to be the true identity of Yamata no Orochi, an eight-headed dragon-serpent that appears in myths. As legend has it, that Inasa-no-Hama, where a torii stands on top of a boulder is where two deities met to negotiate the sovereignty of the land.
There are many places, such as the upscale lodging, Hoshino Resorts KAI Izumo, where visitors can participate in activities rooted in Japanese myths.
For more information on Shimane Prefecture, please refer to the article below.
Japanese Culture in Videos
The following video describe the distinctive aspects of Japanese culture.
4. Fukushima Prefecture - Feel the Real Samurai Spirit

A samurai is a Japanese warrior with a unique code of ethics. They are depicted in various anime, manga, and the famous Hollywood movie, "The Last Samurai" (2003).
"Diamond Route Japan 2018: History - Feel the Real Samurai Spirit" is a video set mainly in Fukushima Prefecture that portrays the samurai spirit of courage, simplicity, and fortitude.
During the Edo Period, Fukushima used to be the home to Nisshinkan, a school for children of the Aizu Clan, so there are many historic sites and traditional events in the prefecture.
Soma Nomaoi Samurai Festival. Photo by Pixta
The Soma Nomaoi is a festival where armor-clad (kacchu) samurais on horseback race through a track. Dating back over 1,000 years, this started as a military exercise to catch horses released in the fields.
"Diamond Route Japan" is a project promoting travel to Fukushima, Ibaraki, and Tochigi. The tourism videos are created under the themes of samurai and outdoor activities to introduce the highlights of these three prefectures. View more on the official site.
For further information about Soma Nomaoi and other sightseeing information, take a look at the following article below, or Fukushima Today, a special feature on the current state of Fukushima by MATCHA.
5. Ehime Prefecture - Preview an Ancient Pilgrimage Route

There are multiple pilgrimage routes in Japan related to Buddhism. One of them is the well-known Kumano Kodo in Wakayama Prefecture. Another famous trail is the Shikoku Henro, a spiritual journey that runs through the Shikoku Region.
This route encompasses 88 temples located among four Shikoku prefectures (Kagawa, Ehime, Kochi, and Tokushima). Wearing a traditional Japanese-style straw hat, the pilgrims (henro) dress in white clothing and walk with a cane.
Ohenro. Photo by Pixta
The Shikoku Pilgrimage is said to have more than 1,200 years of history. Even today, many people continue to walk this route in hopes of having their prayers answered, or to take time to reflect on themselves. One MATCHA editor and writer resides in Kagawa Prefecture and says the seeing the pilgrims have become a part of his everyday routine.
"Ohenro | Experience Ehime Japan 2020" introduces temples in Ehime part of the pilgrimage route. Like Ishizuchizan Yokomineji featured in this video, most of the temples are located in the hills, so the trails present an opportunity to appreciate the outdoors.
Japanese Humor in Videos
The following videos are meant to entertain. They are perfect to watch when taking a break!
6. Akita Prefecture - Meet Cuddly and Funny Akita Dogs

This is a surreal and comical video of a Japanese idol group transformed by Akita Inu, a local dog breed of Akita in the Tohoku Region.
This endearing breed is known for showing loyalty to its owners. Everyone in Japan is familiar with the story of Hachiko, the dog who waited ten years at Shibuya Station after his owner passed away. There is even a statue commemorating the devoted canine at the station.
Hachiko also appeared in the Hollywood movie "Hachi: A Dog's Tale" (2009) starring Richard Gere, which brough fame to the dog's name worldwide.
Kiritanpo. Photo by Pixta
The audience in the video is waving kiritanpo rice dumplings, a beloved Akita cuisine. Kiritanpo are made by mashing rice on a cedar skewer, which are then grilled and formed into tube shapes. Commonly used as an ingredient in nabe (hot pot) dishes, kiritanpo has a delightfully springy texture.
Akita has many attractions, from Nyuto Onsen, a popular hot spring resort, to the Nairiku Line, a railway line offering superb views along its scenic route. For more information, check out MATCHA's special feature Discover Akita and the article below.
7. Oita Prefecture - Relax at a Premier Hot Spring Area

Located in the Kyushu region, Oita Prefecture boasts the largest number of hot springs (4,418) in Japan. Popular hot-spring resorts can be found in Beppu and Yufuin.
The promotional video features former Olympians performing synchronized swimming in an onsen. During the production, the staff visited the location numerous times to check the angles and water depth of the baths.
The background music is "Hana" (flower) by Taki Rentaro (1879 -1903), a composer from the Meiji Period. This famous musical piece was selected because Taki lived in Oita, which, again, highlights the impeccable details of this film.
Picture from Bathe in a Sand Onsen at Beppu Kaihin Sunaba in Oita
Oita offers various ways to appreciate the onsen. For example, jigoku mushi is a type of cooking where ingredients are steamed using the moisture and heat from the hot springs. At the sunayu (sand bath), visitors can immerse themselves in geothermally heated sand. See the article below for more details.
8. Gifu Prefecture - See Seki City in "What If..."

Seki City in Gifu Prefecture has been producing cutlery for over 700 years.
In the city, there are sightseeing spots such as the Gifu Cutlery Hall, which has an impressive collection of over 2,000 various cutlery (knives, scissors, and nail clippers), and the Knife Museum.
The travel video depicts "a world without cutlery." It features comical scenes such as housewives chopping vegetables with their hands and middle-aged men tearfully peeling their mustaches and beards with duct tape.
Although all of the characters are struggling to live a life without cutlery, we thought the newlywed couple smashing their wedding cake appeared to have fun.
Picture from Wada House: A Traditional Thatched Roof House In Shirakawa-go, Gifu!
It takes about an hour aboard the express and local trains from Nagoya Station to JR Seki Station. Gifu also has plenty of popular sightseeing destinations such as the traditional village Shiwakawa-go and the hot-spring resort Gero Onsen.
9. Kitakyushu City: The Kanmon Strait in "Come On! Kanmon!"

A huge kaiju (monster) suddenly appears in the Kanmon Strait, which lies between the Honshu and Kyushu islands. This is the opening scene of "Come On! Kanmon!," a promotional video for the Kanmon Strait.
The tide runs at 9.4 knots (approximately 17.4 kilometers per hour): a speed that places it among the three strongest currents in Japan. At the end of the video, the monster that was attacking the town is mercilessly swept away by the current.
Picture from Fugu - Where To Enjoy Delicious Pufferfish in Japan
The monster may look familiar as it's a hybrid of the port city's delicacies: fugu (blowfish), crab, and sea bream. Located across the Kanmon Strait, Kitakyushu and Shimonoseki City are famed seafood places. Fugu, a specialty product of Shimonoseki, is especially renowned, with restaurants serving pufferfish all over the city.
Kanmon Pedestrian Tunnel, an undersea walkway, is located near Kanmon Bridge, is also featured in the tourism video.
Rediscovering the Charm of Traveling
The last video will have viewers contemplating, "Why do people travel?"
10. Okinawa: Japan's Tropical Prefecture and its Secrets

Okinawa, the southernmost prefecture in Japan, is a popular island destination where visitors can enjoy the blue sea and subtropical environment. However, this travel video depicts a side of Okinawa that lies beneath its surface.
OKINAWA: The Secret is Out is a series of six videos. All the videos are titled after someone's secret.
In Julie's Secret, an American woman takes her father, who has never traveled abroad, to Ishigaki Island in Okinawa.
Picture from How To Reach Okinawa's Outer Islands - Ishigaki, Yonaguni, And Others
Having prioritized his work in life, Julie's father regarded traveling as a waste of time. However, after snorkeling on the coast of Ishigaki and enjoying yakiniku barbecue with the Japanese instructor, he begins to have a change of heart. That is when Julie tells him about her decision.
"Be yourself. Be Okinawa." This message at the end of the video is quite moving, so we suggest watching it all the way through.
Stay Tuned for More Japan Videos!
Japanese tourism videos are constantly being produced. If you're at home and interested, try searching on YouTube to inspire your future travel destinations across Japan.
Main Image of the Saga International Balloon Fiesta by Pixta

The information presented in this article is based on the time it was written. Note that there may be changes in the merchandise, services, and prices that have occurred after this article was published. Please contact the facility or facilities in this article directly before visiting.