Honshu Region - Japanese Encyclopedia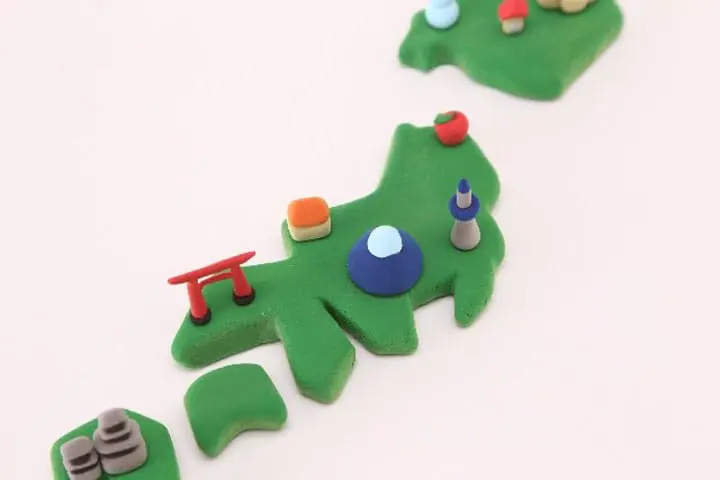 An island nation, Japan is made up from many small islands and four large ones: Hokkaido, Honshu, Shikoku and Kyushu, the largest of which, located in the center of the country, is Honshu.
Honshu, One of Japan's Major Islands
Photo by Pixta
Japan is an island nation and as such if you separate the main body of Japan into its major islands, you get Hokkaido, Honshu, Shikoku and Kyushu respectively. Of these four main islands, Honshu is the largest and spans from Aomori prefecture in the north down to Yamaguchi prefecture in the west; nearly 60% of Japan's area is taken up by Honshu.
The total area of Honshu is 227942.41 square kilometers; in other words, Honshu and Romania are roughly the same size. The total circumference of the coastline around Honshu is 10084 kilometers, meaning that, if you were to ride a bike at a constant speed around Honshu, it would take roughly 1 month to complete the trip.
Although Japan is a series of islands surrounded by oceans, there are 8 prefectures on Honshu that do not have coastal areas. Popularly called the "beachless prefectures" or "inland prefectures", these eight expanded inwards in Honshu, giving them a unique appearance of their own.
Honshu has one capital city, two major metropolitan areas and 31 prefectures, giving it a total of 34 public bodies. With 47 governmental/prefectural zones in total in Japan, it is fair to say that Honshu has the greatest political clout of them all.
In Honshu, you will not only find Tokyo, but Osaka and Aichi prefecture, which boast Japan's highest populations and are the three most economically prosperous cities in modern Japan. Each of these three cities have airports, are major stops on the extensive bullet train lines and are located on bays with large harbors. With land, sea and sky routes, these three cities have well-developed systems that are also convenient for transportation, commerce and industry.
Places to Visit in Honshu
Photo by Pixta
Within Honshu there are numerous famous sightseeing areas: Tokyo Tower and Tokyo Skytree in Tokyo, Japan's ancient capital and historical treasure Kyoto, the shopping and cuisine paradise Osaka, and of course Mount Fuji, which is located on the borders of Yamanashi and Shizuoka prefectures. Other amazing natural heritage sites include Shirakami Mountain Range (in Aomori and Akita prefectures), and cultural heritage sites such as the temples and shrines in Nikko (Tochigi prefecture), and Himeji Castle in Hyogo prefecture.
Fans of amusement parks have many to choose from; two of the most famous are Chiba where you will find Japan's Disney Resorts and Osaka, home to Universal Studios Japan.
How do I Reach the Other Islands from Honshu?
Photo by Pixta

If you want to travel from Honshu to the other islands of Japan, there are more routes available today than simply taking a ferry.

If you would like to visit the north, in March of 2016 a new bullet train line opened; the fastest of which is a mere 4 hour ride from Tokyo to Hokkaido. For truly unique experiences, why not try cycling across the 70 kilometer long Shimanami Kaidō that connects Onomichi in Hiroshima (Honshu) to Imabari in Ehime (Shikoku), or you could walk under the sea via the Kanmon Pedestrian tunnel connecting Shimonoseki city in Yamaguchi (Honshu) and the city of Kitakyūshū in Fukuoka (Kyushu)?

On the other hand, there are plenty of smaller islands that can only be reached by boat. The Bonin Islands, which take 24 hours by ship to reach from Tokyo but are an incredible world natural heritage site. This archipelago is overflowing with lush, gorgeous nature.

But, isn't it usual to mention the food? In the urban areas you can enjoy intricately prepared, elaborate traditional dishes as well as unusual and thrilling cuisines from other countries. On the coasts, you can find delicious fresh seafood, while in the mountains and rural districts there are an amazing variety of fruits, vegetables and other seasonal foods to choose from.

In short, Honshu is the largest of Japan's islands with an infinite number of incredible sights to see and things to experience.

The information presented in this article is based on the time it was written. Note that there may be changes in the merchandise, services, and prices that have occurred after this article was published. Please contact the facility or facilities in this article directly before visiting.