Japanese Encyclopedia: Kansai Region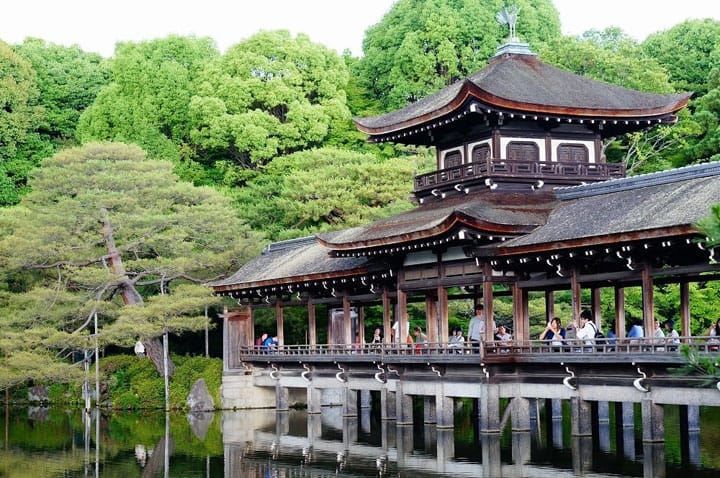 A brief introduction to words unique to Japan. In this article we explain the term "Kansai", which designates the region located in the mid-west area of Honshū. We will mention the region's prefectures and some of its famous places.
The Kansai region or Kansai Chihō is what the area West of the sekisho (*1) is known as. The word chihō encompasses a wider range of land than the todōfuken (prefectures, namely Tokyo-to, Hokkaidō, Kyoto- and Osaka-fu and all prefectures, called ken). In this case it refers to the mid-western area of Honshū, the largest of the islands that makes up Japan, found in the center of the country.
*1 Sekisho: built from the 8th to the 18th century in Mie, Gifu, and Fukui, these were places that managed the entrance and departure of travelers.
The Six Prefectures of Kansai (2 "fu"s and 4 "ken"s)
The Kansai region encompasses Osaka-fu, Kyoto-fu, Hyogo-ken, Nara-ken, Shiga-ken and Wakayama-ken. There is another appellation for this area when Mie-ken is added: Kinki Chihō, which is often used in the names of local companies and groups in the area. However, most such groups use the region name Kansai when working internationally, and as such the area is mostly known as 'Kansai' outside of Japan.
Sightseeing in Kansai
From 京都に来たらまずは行くべき、「音羽山 清水寺」案内 (MATCHA article, Japanese)
In Osaka you will find Umeda and Dōtonbori, places where you can shop and enjoy the local cuisine, as well as the Osaka Aquarium Kaiyūkan and theme parks. You will never run out of things to do in Osaka. In Kyoto, which is also known as the capital of the West, you will find Kinkakuji Temple and Kiyomizu Temple; there is a nearly unlimited amount of temples and shrines to be found here.
From Todaiji: Pass The Time At Nara's Great Buddha Hall

In Nara you can experience a tour of world heritage sites such as Tōdaiji Temple, Hōryūji Temple and Kasuga Shrine.

There is also the Himeji Castlein Hyogo, which is also a world heritage site and favorite sightseeing destination for many people. Additionally, places like Lake Biwa in Shiga prefecture and Wakayama's Kumano, which are known as power spots with fabulous natural landscapes, draw countless tourists every year.

The information presented in this article is based on the time it was written. Note that there may be changes in the merchandise, services, and prices that have occurred after this article was published. Please contact the facility or facilities in this article directly before visiting.