Unique to Kanazawa! 7 recommended local gourmet dishes such as oden, crab, and ramen
This service includes sponsored advertisements.
What you absolutely cannot miss when sightseeing in Kanazawa is the delicious gourmet food! Kanazawa has a rich food culture rooted in it, and there are plenty of exquisite dishes that can only be eaten here, such as fresh seafood from the Sea of ​​Japan and local foods that are loved by locals. Thi...
If you want to casually enjoy the gourmet food of Kanazawa introduced this time, we recommend staying at the easily accessible lifestyle hotel " LINNAS Kanazawa "!
If you want to know more about LINNAS Kanazawa, please refer to the article below.
*[Kanazawa accommodation] Hotel "LINNAS Kanazawa" where you can choose from 10 room types, 2 minutes on foot from Omicho Market!
1 [Kanazawa oden]
Oden is a dish in which ingredients are simmered in hot soup stock. You can eat it all over Japan, but Kanazawa oden uses ingredients unique to Kanazawa, so it's popular not only with locals but also with tourists!
For example, Kanazawa oden contains the following ingredients
"Bai-gai": The chewy meat and the condensed umami of the liver are delicious.
"Gensuke Daikon"... One of the Kaga vegetables. It has a strong sweetness and does not easily fall apart when boiled.
"Kuruma-fu" is a large yaki-fu shaped like a tire. Plenty of oden dashi soaks in.
Various ingredients are simmered softly in the oden soup stock, and you can enjoy the flavorful taste. Please enjoy traditional oden at izakayas and oden specialty shops in Kanazawa.
Recommended restaurant "Public Kappo Ozeki"
Established in 1957, a long-established popular Japanese cuisine restaurant. It is a famous restaurant loved by locals. There are also sashimi and deep-fried dishes, but the specialty is "oden"! It is recommended to make a reservation by phone in advance.
Popular Kappo Ozeki
Address Nakaizumi Building 1F, 1-5 Kiguramachi, Kanazawa City, Ishikawa Prefecture
TEL 076-221-9450
2 [Noto Beef]
Among Japanese black cattle raised in Ishikawa Prefecture, those with particularly excellent meat quality are certified as "Noto beef". Noto beef is characterized by its tender, fine-grained meat and high-quality fat. Once you eat it, it's a delicious taste you won't forget!
Restaurants where citizens and tourists can enjoy high-quality Noto beef are certified as "Noto beef certified restaurants". How about enjoying Noto beef in luxury at a yakiniku restaurant or steak restaurant certified for Noto beef?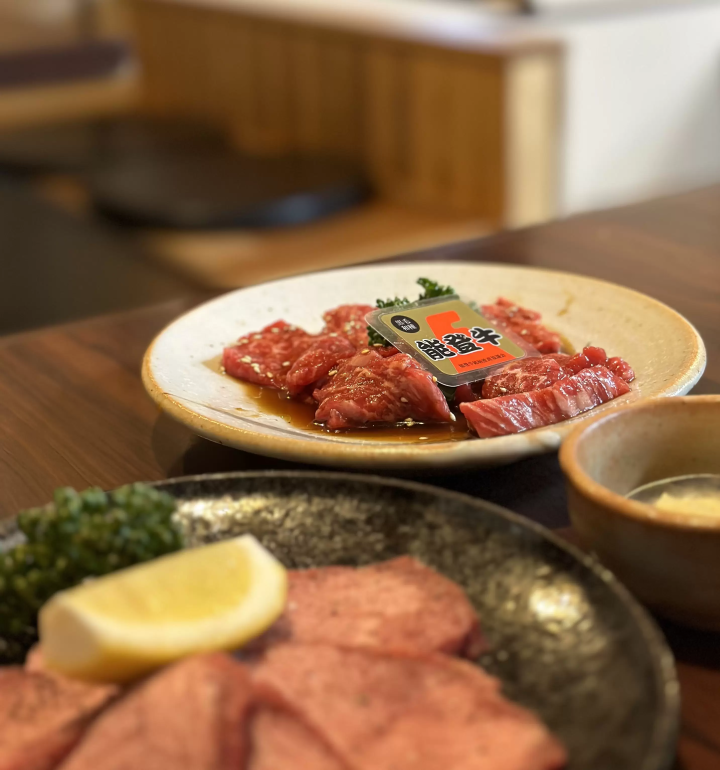 Recommended shop "Ajidoen Otemachi"
A 5-minute walk from Omicho Market and Kenrokuen. A long-established yakiniku restaurant that has been in business for over 50 years. You can enjoy the finest Noto beef with authentic yakiniku. Saturdays and Sundays can only be reserved for groups. Reservations can be made on weekdays, so it is better to make a reservation in advance.
3 [Crab]
From November 6th, when the ban on crab fishing in Ishikawa Prefecture is lifted, restaurants in Kanazawa will start offering menus using local crabs. The amount of crab caught is greatly affected by the weather and other factors, so whether or not you can eat delicious crab from the Sea of ​​Japan depends on your luck! When you go to the store, it might be a good idea to check the availability of crabs for the day.
You can enjoy a variety of crab dishes in Kanazawa, such as crab sushi, seafood rice bowls, and crab shabu-shabu. The writer's recommended way to eat it is the "crab side" of oden. "Kanimen" is an oden ingredient that is made by mixing Kobako crab (female snow crab caught in the Hokuriku region) crab meat, crab eggs, and miso, and filling the shell tightly. If you find it, please try it!
4 [Kanazawa Curry]
Kanazawa curry is characterized by its rich, spicy roux. The thick roux is topped with crispy "katsu", which is also standard. Kanazawa curry has a unique style, with shredded cabbage served on a plate and eaten with a broken spoon or fork.
Recommended shop "Turban Curry"
It is a curry and rice specialty restaurant that has long been located in the downtown area of ​​Kanazawa City and has been popular with the locals. 5 minutes walk from the 21st Century Museum of Art.
5 [Hunton Rice]
"Hunton rice" is a local gourmet of Kanazawa. A soft-boiled egg and fried white fish are placed on top of ketchup-flavored butter rice, and topped with ketchup and tartar sauce. It's cheap and filling, so it's loved as a staple menu item at Kanazawa's Western-style restaurants.
There are a variety of toppings, including fried shrimp, tonkatsu, and steak. One of the attractions is that you can enjoy various flavors and topping variations at each store!
Recommended restaurant "Grill Otsuka"
Grill Otsuka is a famous Hanton Rice restaurant. It is a long-established store that has inherited the history of Western cuisine in Kanazawa, cherishing the traditional taste. You can't make a reservation, so you might have to wait in line at lunchtime on weekends!
6 [No. 8 Ramen]
"8th Ramen" is a ramen chain store that was born in Ishikawa Prefecture. The standard menu of 8th Ramen is "Vegetable Ramen", which is topped with stir-fried vegetables, char siu pork, bamboo shoots, and kamaboko. You can choose from four types of soup: miso, salt, soy sauce, and butter.
It has a simple taste and is loved by adults and children alike. Ishikawa Prefecture's soul food! There is also a shop inside Kanazawa Station, so we recommend stopping by 8th Ramen at the end of your trip.
7 [Gold leaf]
Kanazawa is very famous as a production area of ​​gold leaf! In Kanazawa, which accounts for more than 99% of the gold leaf production in Japan, you can also "eat" gold leaf.
Souvenirs and shops in the city sell dishes, sweets, and Japanese sweets that use gold leaf. The brilliance of the gold leaf is pleasing to the eye and will definitely make you feel luxurious. How about tasting Kanazawa's gastronomy and gold leaf as a memory of your trip?
Let's go eat Kanazawa specialties!
Were there any local gourmet foods in Kanazawa that caught your attention? When you visit, be sure to try the Kanazawa specialties introduced in this article. I hope you have a memorable trip!
Hotel "LINNAS Kanazawa" as a base for sightseeing in Kanazawa
If you want to visit Kanazawa's popular sightseeing spots and the restaurants introduced this time, we recommend the lifestyle hotel " LINNAS Kanazawa "! A 4-minute walk from Kanazawa Castle Park and a 2-minute walk from Omicho Ichiba, it is a perfect base for your trip.
There is also a spacious shared kitchen and a private sauna that can be reserved, so you can enjoy not only sightseeing but also traveling as if you were living in Kanazawa.
▶︎▶︎LINNAS Kanazawa Official Website: https://www.linnashotels.com/
Written by
We are a community development company that creates and produces local HUBs. Based on hotel management, we will provide a comfortable and rich daily life = "The And Place"where people outside and inside the city connect beyond the boundaries. In Kanazawa, we operate a lifestyle hotel, LINNAS Kanazawa. The local hotel staff are experts in traveling to Kanazawa! We will dig deep into the charm of the region and introduce you to popular tourist spots and hidden famous shops that even the locals don't know about.

The information presented in this article is based on the time it was written. Note that there may be changes in the merchandise, services, and prices that have occurred after this article was published. Please contact the facility or facilities in this article directly before visiting. Some of our articles contain affiliate links. We kindly ask our readers to exercise careful judgement when making a purchase or booking a service online.

The contents on this page may partially contain automatic translation.
Top Articles
There are no articles in this section.