Luggage-free Sightseeing! How To Use IC Card Coin Lockers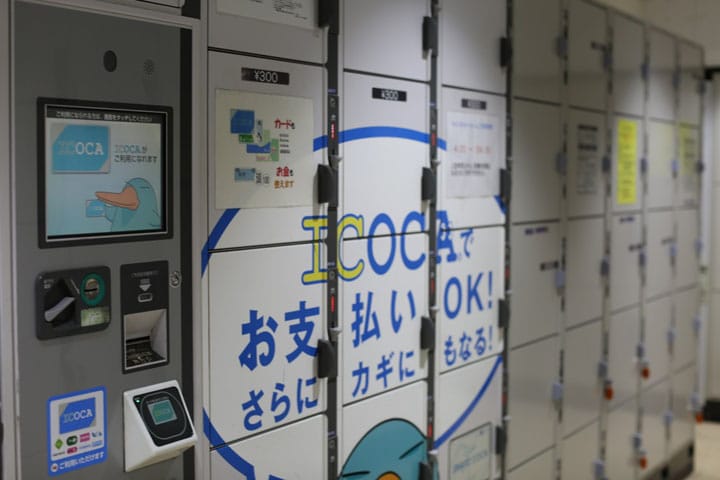 Don't you just hate carrying all your heavy bags about when you're trying to go sightseeing? You should definitely make use of these conveniently located coin lockers.
While visiting Japan, you should consider all the benefits that come from using an IC card over paper train tickets. In Tokyo you can find the Suica or Pasmo cards, while in the Kansai region the ICOCA or PiTaPa IC cards are used. It doesn't matter which card you have as they all serve the same function and can be used across Japan once they have been charged. This is much more convenient that having to stop and buy tickets every time you want to go somewhere different.
Read also:
Get Around With Ease: How To Buy Your Own Suica
How To Charge Your Suica
Don't you just hate having to carry all your heavy luggage and purchases through busy sightseeing spots when you're traveling? If you do, then you should definitely make use of these conveniently located coin lockers.
When your arms are laden down with luggage and bags, it's hard to keep track of your purse or wallet, harder still to find change for ticket machines and almost impossible to walk comfortable let alone enjoy your time at different attractions. It's perhaps one of the most frustrating experiences you can have when traveling. But, if you have an IC card, you just touch it to the panel on the ticket gate and you're on your way. Quite clever.
Now let's look at a more recent addition to the multiple functions these cards possess: the key to a coin locker.
One Touch & Done - Using IC Cards on Coin Lockers
If you see a bank of coin lockers in the station with an LCD screen like that shown in the picture above, those are IC card accessible coin lockers.
The lockers in the Osaka and Kyoto area tend to feature their own characters and designs, while those in Tokyo have different ones. As of 2015, you can use IC cards all across Japan regardless of where they were purchased originally, so don't worry if your card doesn't match the one painted on the machines.


The information presented in this article is based on the time it was written. Note that there may be changes in the merchandise, services, and prices that have occurred after this article was published. Please contact the facility or facilities in this article directly before visiting.