Japan's Summer Festivals - How To Enjoy The Famous Matsuri
From July through August, festivals are held throughout Japan to celebrate the summer season and commemorate historical events. Find out what are the best ways to enjoy these festivals and which are some of the most famous ones!
What Are Summer Festivals Like in Japan?
Summer festivals, also known as matsuri, are held all over Japan from July through August. Most summer festivals are annual traditions, and intended to celebrate the gods, the seasons, and historical events. Some of these festivals can last for weeks. At these events, you can experience Japanese traditions and power, so we'd love for you to attend a festival while you're in Japan.
Fabulous Shrines and Festival Cars
©︎JNTO
No summer festival is complete without portable shrines - known as mikoshi - and floats (*1) called dashi. In order to travel outside the grounds, the resident shrine gods temporarily ride in these portable shrines, which are carried on people's shoulders. Floats, on the other hand - which are used to guide the gods around - are physically pulled.
Participants in festivals (the locals) patrol towns while carrying the mikoshi and pulling festival cars. Enjoy the rhythmic shouts of the shrine-bearers and the music being performed atop the floats. Some festivals even allow tourists to lift the mikoshi, so do some research before you go.
Not all festivals will have mikoshi shrines and floats, so be careful.
*1: At festival time, these floats are decorated, loaded with hand drums, and pulled around town. 
Taste Japanese Snacks at the Street Stalls
You can see street stalls known as yatai at any summer festival. You can get all sorts of delicious treats at these stalls, from freshly-made takoyaki to sweet and cold kakigori (shaved ice). Walking from stall to stall and savoring the street foods is the epitome of the summer festival experience, and seeing shopkeepers cooking their dishes on hot plates right in front of you is fascinating. In addition, at local festivals, you can taste B-rank gourmet regional specialties.
Street Stalls Don't Just Serve Food!
Other than food stalls, there are also festival stalls where you can enjoy games like goldfish-catching and yo-yo fishing. These stalls give players little tools known as poi, which have thin paper sheets attached. Players use these poi to scoop up goldfish and water balloons, and get to take their bounty home.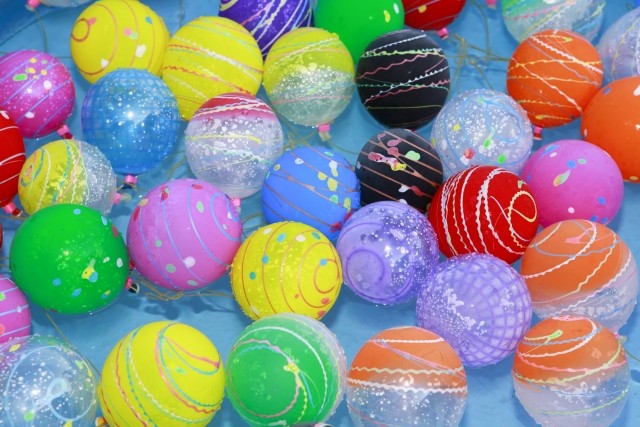 Other stalls sell anime character masks which are popular with children, and even adults really get into the shooting range games, where players fire arrows at prizes.
Famous Festivals from Across Japan
1. Nebuta Festival (Aomori)
Every year, the Nebuta Festival is held from August 2nd to August 7th in Aomori City, and more than 3 million people crowd the city for one of Japan's biggest festivals. Participants place paper figures atop festival floats and drag them through the streets, while dancers perform a dance known as haneto around the floats. These colorful floats all have an forceful three-dimensionality, and the dancers' rhythmic shouts of "Rassera!" echo throughout the festival grounds.
Read also: Four Tōhoku Festivals You Shouldn't Miss
2. Sanja Festival (Asakusa, Tokyo)
Held every May in Asakusa, from the third Friday of the month until Sunday, the Sanja Festival is an extremely important festival for Asakusa residents. Most people who hear about an Asakusa event might assume that it would be held at Asakusa Temple. However, this festival, where participants carry the portable shrine which houses the deity, is held at the neighboring Asakusa Shrine. Shrine carriers pray to Sanja-sama, the god of water, for a bountiful harvest, and parade around town with the shrine on their shoulders.
Read also: Asakusa Festival: Sanja Festival with 100 Portable Shrines
3. Yosakoi Festival (Kochi)
Held in Kochi city from August 9th to the 12th, the annual Yosakoi Festival is one of the three great festivals of Shikoku, together with the Awa-Odori Festival in Tokushima and the Niihama Taiko Festival in Ehime. As the birthplace of the festival, which now takes place all over Japan, the Yosakoi Festival in Kochi city is known as one of Japan's three great Yosakoi Festivals, alongside the Yosakoi Sasebo Festival in Sasebo, Nagasaki, and the Yosakoi Soran Festival in Sapporo, Hokkaido. The Yosakoi Festival features dancers who make noise during their movements with naruko clappers, which are used to drive away vermin.

Read also: Four Festivals You Should Enjoy In Chūgoku And Shikoku

Visiting a summer festival is a must if you really want to enjoy a Japanese summer to the fullest! By all means, stop and visit one during your travels.

The information presented in this article is based on the time it was written. Note that there may be changes in the merchandise, services, and prices that have occurred after this article was published. Please contact the facility or facilities in this article directly before visiting.