Japanese Shave Ice - Kakigori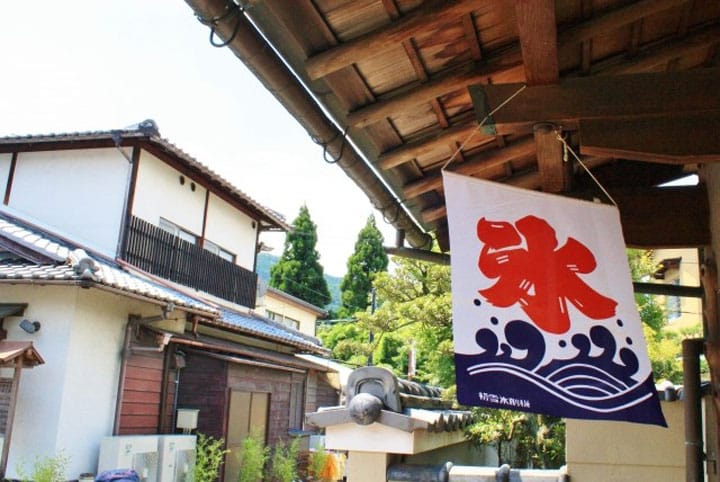 Kakigori, Japanese shaved ice, is what summer's all about! In this article, we explain kakigori's history and the secret of its many flavors, as well as recommend some kakigori shops in Japan.
All About Kakigori and its Beginnings in Japan
Kakigori, Japan's quintessential summer treat, is shaved or crushed ice eaten with a drizzling of flavored syrup or condensed milk. Cheap, refreshing and easy to make, it's the perfect thing to help you get through the sweltering summer heat.
Kakigori was eaten as early as the eighth century when it was a treat reserved for the upper classes. Apparently, in those days, people used blades to shave blocks of ice, and ate the shavings with amazura, a sweetener made with ivy sap.
At the dawn of the 19th century, stores that specialized in ice appeared in Japan, and once companies began producing man-made ice, kakigōri experienced a rapid boom in popularity. According to laws passed to deal with this ice store boom, all stores which passed government hygiene inspections were responsible for hoisting a banner or signboard with their name on it and placing it outside. This is how the "ice banners" (with the Japanese character for "ice" 氷 written on them), which still fly at kakigōri stores, got their start.
When and Where Can You Eat Kakigori in Japan?
In July and August, you will see kakigori at summer festivals held on shrine and temple grounds. as well as at beach houses. You may see it as early as Golden Week, being sold at kakigori stands, sweets shops, supermarkets, convenience stores, and baseball stadiums, among other places.
Thanks to the spread of kakigōri makers for home use, now anyone can easily make their own at home. These kakigōri makers will be really useful when kids are off from school for a month and a half of summer!
What Does Kakigori Taste Like?
Kakigori is made from all sorts of ice, from the fluffy natural variety to the crunchy cups sold at convenience stores. The real key to kakigori's flavor is the syrup topping.
While the typical flavors are strawberry, lemon, and melon, there are also toppings like mizore; made from white sugar syrup, mizore kakigōri looks exactly like a snow-covered mountain in winter. Other traditional flavors include kintoki, an azuki bean paste placed atop the ice, as well as Uji kintoki, which combines green tea-flavored syrup and kintoki. On festival days, some stalls sell Blue Hawaii, which has a vivid blue coloring just like the cocktail, and an invigorating taste like soda.
Kakigori Specialty Shops and Recent Trends
While this frozen treat is typically enjoyed in summer, there are more and more shops that offer kakigori year-round.
Yelo in Roppongi has won popularity for its gorgeous kakigori and rich variety of flavors. It has also launched a project in collaboration with Lawson's  strawberry kakigori and caramel kakigori, by Yelo. This tag-team of a popular kakigori shop and convenience store chain has seemingly spread those flavors across the country in one shot, and made them a recent trend. You can easily pick up some kakigōri at any convenience store, and if you have the chance to visit the actual store, you'll definitely want to stop by!
Let's Check Out Some of the Most Famous Kakigōri Shops!
Here, we'll introduce you to various kakigōri shops! All of these places enjoy great popularity, enough to have lines outside.

Yuzawa-ya Saryō (湯沢屋茶寮)
There is a tea space known as Yuzawa-ya Saryō in Nikko City in Tochigi. This shop uses expensive Nikko natural ice in their specially-made Japanese kakigōri.

Asami Reizō (阿左美冷蔵)
Located in Chichibu City in Saitama, this shop's trademark is the natural ice they use for their kakigōri and its honey topping, made from a secret recipe.

Shigen (慈げん)
Shigen, a kakigōri establishment in Kumagaya City in Saitama, has plenty of peculiar ingredients to add to its milk cocoa, such as soybean flour cream and wasabi cheese, and serves kakigōri that are practically parfaits.

Akafukugori (赤福氷)
Akafukugōri, from Ise City in Mie, is the city's famous original version of kakigōri. Akafuku mochi - specially made to pair well with ice - is stuffed inside kakigōri that has been drizzled with green tea syrup. It is sold at Akafuku specialty shops within Mie, as well as at the Nagoya branches of Takashimaya and Matsuzakaya.

Tosendo (登泉堂)
This well-established sweets shop in Imabari City in Ehime has been going strong for four generations, and it offers some unique flavor twists on kakigōri, like iyokan - Ehime's best-known citrus fruit - as well as blueberry, plum nectar, and more.

Tenmonkan Mujaki (天文館むじゃき)
Located in Kagoshima City in Kagoshima, this is the originator of kakigōri shirokuma. The shaved ice in this extravagant version is covered with homemade milk and honey, then topped with all sorts of fruit, gelatin, and white beans. You can order it at department stores nationwide, or from online shops.

Try out kakigori from all over Japan, and fully savor the summer!

The information presented in this article is based on the time it was written. Note that there may be changes in the merchandise, services, and prices that have occurred after this article was published. Please contact the facility or facilities in this article directly before visiting.