Out For A Drink? Try Chūhai!
Besides the old standards of beer, shōchū and sake, why not try a refreshing chūhai the next time you visit an izakaya? Let's look some different versions of the amazing drink.
Ranking right up along with beer, shōchū and sake at izakaya (Japanese style pubs), are drinks known as chūhai. Made with various sorts of alcohol, including sake and vodka, chūhai are essentially distilled spirits mixed with either juice or carbonated water or both.
You may find a variety of drinks called 'sour' on the menu, however a sour is essentially the same drink as a chūhai. Chūhai comes from the 'chu' in shōchū (pronounced 'chew') and the 'hai' (pronounced 'high') from highball. Thanks to the combination of the juice or water with the sake, chūhai are easy to drink and come in an abundant variety of flavors.
Ochahai
It goes without saying that in a country famous for tea, a drink like ochahai must exist. Ryokucha-hai (green tea flavored chūhai), oolong chahai (with oolong tea), kōcha-hai (black tea), and jasmine-hai are some of the most common of this drink. It is simple: just tea and shōchū - no carbonated water, nothing. The taste is quite refreshing and really matches Japanese food well. And, thanks to the tea, this is the perfect drink if you are counting your calories.
Fruit Chūhai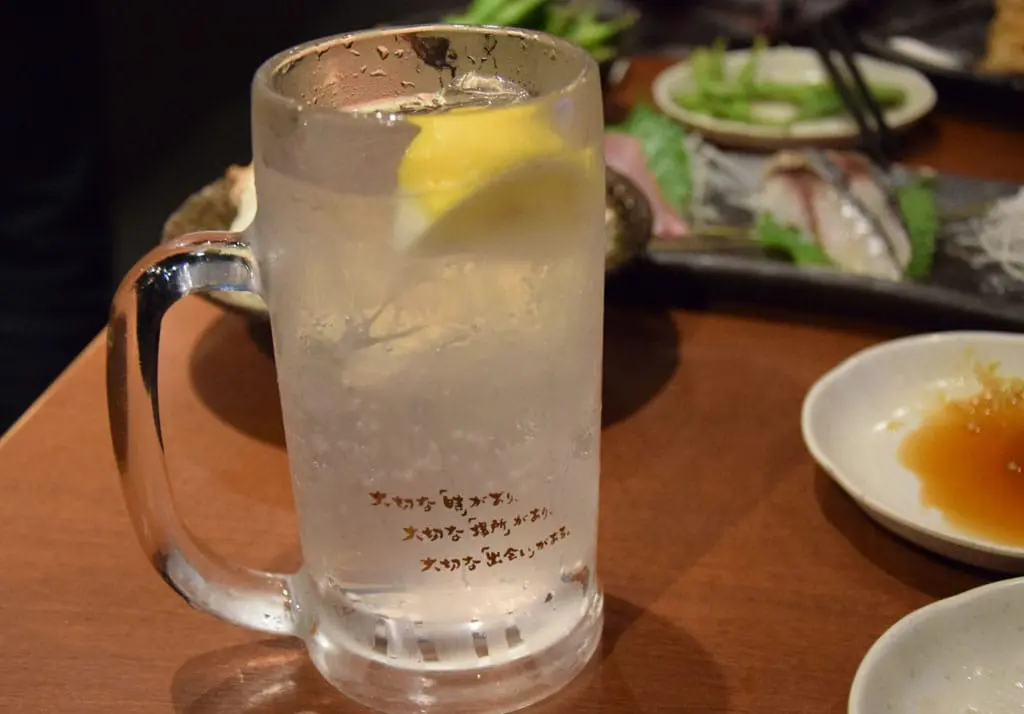 A perfect example of this drink is the lemon chūhai, also known as a lemon sour. This drink is made from shōchū, carbonated water and freshly squeezed lemon juice. The sour yet refreshing flavor of the lemon is what makes this drink so distinct. While many shops will squeeze the lemon for you, bringing a completed drink to the table, others will provide you with a hand juicer and freshly cut lemon; this allows you to control the strength of the drink yourself. It's a little bit more satisfying to make it yourself though. Other than lemon, grapefruit, pineapple, and of course umeboshi sours are also available.
Calpis Sour
Photo by: Norio NAKAYAMA on Flickr
Have you heard of Calpis before? Calpis has been a top-selling drink in Japan for many years; it is a lactic acid drink that you may dilute with water in order to create your perfect flavor balance. The Calpis sours sold at izakaya are made with undiluted Calpis, shōchū and carbonated water. You're sure to become a big fan of the peculiar sweetness of this drink.

Other types of chūhai are cola-hai, apple-hai, and others. There are hundreds of different chūhai to choose from. You can also buy cans of chūhai at supermarkets and convenience stores, making it possible to enjoy these delicious and exciting drinks both while out in the town and from the comfort of your own home.

The information presented in this article is based on the time it was written. Note that there may be changes in the merchandise, services, and prices that have occurred after this article was published. Please contact the facility or facilities in this article directly before visiting.