Kawasaki - Places To Have Fun And Visit Before Kanamara Matsuri
Kawasaki's Kanamara Festival is a hot topic overseas. The Kawasaki Morimori Food Festival, held the day before, and popular tourist attractions nearby are also attracting attention. Make your trip to Kawasaki more enjoyable by reading this article!
The Kanamara Festival is a Shinto festival held in Kawasaki, Kanagawa on the first Sunday of April.
Photo courtesy of Kanayama Shrine
The Kanamara Festival, a spring festival to pray for conception, harmony in marriage, and business prosperity, will be held on April 1st (Sunday) from 11:00 – 16:45 in 2018. For details, please read our article: "Kanamara Matsuri - The Story Behind Kawasaki's Unique Spring Festival!".
In this article, we will introduce events that take place the day before the Kanamara Festival as well as highlights of Kawasaki that you'll want to visit for those that wish to attend the festival.
Enjoy Culture and Food the Day Before! The Kawasaki Morimori Food Festival
If you're visiting Kawasaki for the Kanamara Festival, then we recommend participating in the Kawasaki Morimori Food Festival that takes place the day before.
Picture courtesy of unico
The Kawasaki Morimori Food Festival, where you can enjoy Kawasaki's unique culture and entertainment, is held near unico, a composite facility in Nisshincho, Kawasaki. It is located an eight minute walk from JR Kawasaki Station.
Picture courtesy of Sukido Seigetsuan
Famous Kawasaki foods such as Kawasaki herb sausages and dorayaki (a pancake sandwich filled with red bean paste) will be offered at unico. Stall foods and cheap sweets, which are essential to Japanese festivals, craft beer, a matcha green tea ceremony workshop, karaoke singing competitions, and more can also be enjoyed here!
Picture courtesy of SAMURAI MEETUPS
Experience events such as face painting, designing paper lanterns and free photo sessions of professional cosplayers are also held at unico and in nearby venues.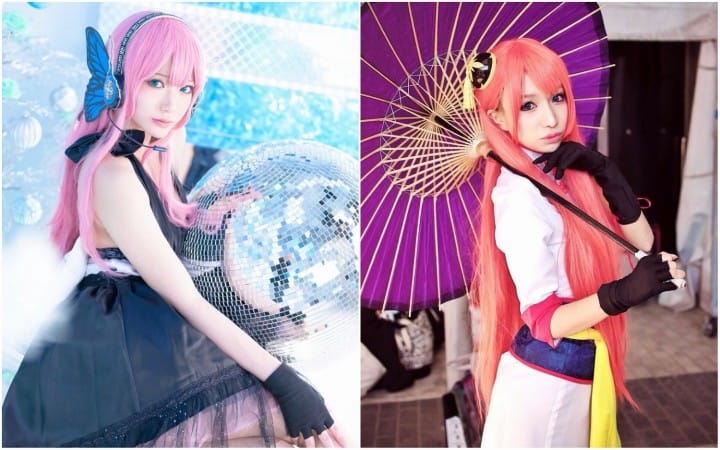 Left: Uniko (https://twitter.com/unikouni). Right: Kaeruchan (https://twitter.com/0910kaeru)
Furthermore, those who attend the Kawasaki Morimori Food Festival can also ask to be led to Warehouse Kawasaki, a famous arcade game center in Kawasaki, and Kaminamiki Park where cherry blossom viewing can be enjoyed.
The Kawasaki Morimori Food Festival will be held on March 31st (Saturday) from 12:00 – 20:00 in 2018. For details, please check the festival's official webpage.
Sightseeing, Food, Experiences – Plenty To Enjoy In Kawasaki!
Definitely please visit the sightseeing spots of Kawasaki before or after attending the Kanamara Festival.
A workshop on Kawasaki tourism was held in Kawasaki on February 9th, 2018. Participants from various countries, including France, America, Thailand, and Taiwan, visited sightseeing spots in Kawasaki and then discussed which spots they thought were particularly great.
Below, we will introduce three recommended spots for international visitors that were carefully selected at the workshop.
1. Kawasaki Daishi Temple
The first spot is Kawasaki Daishi, a history-rich temple famous for warding off evil. This temple is dedicated to Kobo Daishi (*1), a monk who contributed greatly to spreading the Buddhist faith in Japan, and was erected in the Heian Period (795 - 1185).
*1... Kobo Daishi (774 - 835) was a monk whose work helped spread the Buddhist faith in Japan. He created the Shingon school of Buddhism which has many followers even nowadays. He is also known by the name Kukai.
In addition to the magnificent main hall, on the temple grounds, you can see the amazing octogonal Five-storied Pagoda, as well as the Yakushiden Hall whose architecture is inspired by Indian temples. With so many wonderful things to see, Kawasaki Daishi is always bustling with visitors.
You can also purchase sweets and souvenirs at the traditional Nakamise-dori shopping street located in front of Kawasaki Daishi. The temple is a five-minute walk from Kawasaki Daishi Station on the Keikyu Daishi Line.
2. LA CITTADELLA
Picture from 7 Shopping Spots In Kawasaki With Excellent Access To Haneda Airport!
Our second recommended spot is LA CITTADELLA, a composite facility located five minutes on foot from JR Kawasaki Station. The European style of the buildings in this area creates a fascinating contrast to the authentic Japanese city in the background. The plaza of LA CITTADELLA often hosts events and live performances. The restaurants and the many fashion shops in this area which have the latest trends make it very popular among the youth.
Various spots around LA CITTADELLA offer the chance of taking unique photos that look great on the SNS. It's a lot fun just to take a walk around this area.
3. Warehouse Kawasaki
Picture courtesy of Warehouse Kawasaki
Our third recommended spot is the aforementioned Warehouse Kawasaki. Modeled after Kowloon Walled City which once existed in Hong Kong, this amusement facility is a must-see for anyone who visits Kawasaki!
Picture from Kowloon Walled City Revived? A Gamer's Paradise At Warehouse Kawasaki
At this facility, you can have fun playing many various types of arcade games, from the latest ones to retro games of which there is only one machine left in the whole country! Thanks to the interior design which pays great attention to details, visitors will be able to enjoy a strange, exciting atmosphere which one wouldn't expect to find in a game center.
This is why we recommend visiting this facility not only to avid gamers but also to travelers who come for the first time in Kawasaki. It's an experience you wouldn't want to miss!
Other Things to Enjoy in Kawasaki
Tokaido Kawasaki-shuku Koryukan, located at approximately 6 minutes from the Keikyu Kawasaki Station, is a facility that will be loved by persons who wish to learn more about the history of Kawasaki.
In the Edo period (1603 - 1868), Kawasaki flourished as a lodging town situated on the Tokaido, the road that connected Edo (Tokyo's historical name) and Kyoto. At the Tokaido Kawasaki-shuku Koryukan, you can find out more about the city's history, and you can even dress up as an Edo period Kawasaki citizen!
Moreover, by visiting shopping streets such as Kawasaki Ginryugai and Kawasaki Ginza Shotengai, both located right near JR Kawasaki Station, you can catch a glimpse of the everyday lives of the locals while also trying various exquisite Kawasaki foods.
Take Part in Exciting Festivals and Enjoy Your Time in Kawasaki!
Starting with the magnificent Kawasaki Daishi Temple, there are many amazing facilities in this city where you can have a great time. If you visit in order to take part in the stunning Kanamara Festival or in the exciting Kawasaki Morimori Festival, include these sightseeing spots and please enjoy your Kawasaki trip to the fullest!

Supported by Kawasaki City

The information presented in this article is based on the time it was written. Note that there may be changes in the merchandise, services, and prices that have occurred after this article was published. Please contact the facility or facilities in this article directly before visiting.