Chubu Centrair International Airport – Enjoy Fine View Baths, Great Food, And More!
Chubu Centrair International Airport (Centrair), the gate to Nagoya and Takayama sightseeing, is filled with restaurants, shops, and fun facilities. Here, you won't be bored and can spend your time well whether it be when you arrive or before you leave!
Centrair is an airport in the outskirts of Nagoya, Aichi prefecture, one of the three largest cities in Japan, located in the Chubu region.
From the airport, you have easy access to popular sightseeing spots that include Nagoya, of course, Hida-Takayama, Shirakawa-go, Ise Grand Shrine, and more. If you'll be sightseeing the Chubu region, then we recommend making this airport the starting point of your travels.
Aside from shopping facilities and restaurants, there are also other pleasure activities that you won't quite be able to find at any other airport such as a bathhouse with a great view and Segways. The fact that you can spend your waiting time enjoyably is one of the charms of this airport. In this article, we will introduce Centrair by dividing its features into four sections!
Centrair Feature 1: High-Quality Service and Outstanding Access
High Quality Airport Services Acknowledged by the World
Photo courtesy of Central Japan International Airport Co., Ltd.
Centrair, which opened in 2005, was ranked 7th place in the 2018 "World's Best Airports" ranking made by Skytrax, an airline and airport service research company, for its high-quality services.
It's surely due to the spacious and bright space along with the high-quality service from the airport staff that we can spend an enjoyable time here.
Convenient Land and Sea Travel! Easy Access to Nagoya, Ise Grand Shrine, and Hida-Takayama!
Centrair is a compact airport. As a result, once you've landed, no matter if it's an international or domestic flight, and received your luggage, you will arrive at the Access Plaza in about five minutes of walking. The plaza is a facility that is a link to public transportation such as trains, buses, and high-speed boats to the terminal.
Those who are traveling to Nagoya Station can arrive in merely 28 minutes by utilizing the Meitetsu μSky Limited Express Train (Mu Sky).
It is best for those who wish to go south to Toba or Ise Grand Shrine in Mie Prefecture from the airport to travel by high-speed boat and bus while those heading towards Hida-Takayama in Gifu should use the train and bus. You can conveniently and speedily access any sightseeing spot you're heading to in the Chubu region from the airport.
Centrair Feature 2: Enjoy Fun Activities Like View Baths and Segways!
Fu no Yu - View the Planes while Taking a Relaxing Bath!
Fu no Yu, a bath with a great view created from the voices of airport users, is the first bath with a view made in a domestic Japanese airport. Customers can not only watch as the planes takeoff and land from a close distance while soaking in the baths, but they can also wash away their sweat and relieve their fatigue.
Photo courtesy of Central Japan International Airport Co., Ltd.
A free baggage storing service is also available here, so you will be able to relax while using the baths both immediately after your arrival and before your departure. Around eight in the morning is the airplane takeoff rush, so those that want to bathe while watching several planes shouldn't miss this golden time!

Segway Guide Tours Around the Airport
Photo courtesy of Central Japan International Airport Co., Ltd.
Segways are often used by airport security due to their characteristics of being both safe and easy to travel on. Centrair takes full advantage of these features and has established three guide tour courses in order for customers to better understand the airport.
You'll be able to ride a Segway in no time once you've received guidance from an instructor. This is definitely a program you can't miss if you wish to enjoy every bit of the airport in a short amount of time.

View Information
Segway Guide Tour
| | | |
| --- | --- | --- |
| | Address | Nagoya Chubu Centrair International Airport 1F |
| | Business Time | Tours are possible during the following times every day - 10:15~, 11:30~, 13:30~, 14:45~, 16:00~, 17:15~ |
| | Fixed holidays | Tuesdays and Wednesdays that are non-holidays |
| | Required Time | 60 minute course: 3500 yen / 120 minute course: 7000 yen *Advance reservations (Reservations are accepted on the 1F from 11:00-15:00 only if there are openings on the day itself) *Only those age 16 - 70 years old can participate, there is a capacity of 8 people for each time slot *The 120 minute course is only held during the weekends and holidays |
| | WiFi | Available |
| | Accepted Credit Cards | Not Available |
| | Nearest station | Nagoya Meitetsu Central Japan International Airport Station |
| | Access | 5 minute walk from Central Japan International Airport Station |
| | Website | https://segway.resv.jp/ (Japanese) |
Centrair Feature 3: Delicious Nagoya Foods - Hitsumabushi, Miso Katsu, and Curry Udon!
A Food Court with a Selection of Various Local Dishes
Photo courtesy of Central Japan International Airport Co., Ltd.
The food court is located in the Sky Town area of the fourth floor on Renga Avenue and is characterized by its spacious and comfortable space.
Photo courtesy of Central Japan International Airport Co., Ltd.
At the food court, aside from menus such as seafood bowls, ramen, and fried rice, there are also shops that serve kebab using only halal ingredients.
Photo courtesy of Central Japan International Airport Co., Ltd.
The popular curry shop CoCo Ichibanya is also located here. This shop is the only location in Japan that uses vegetables as its main ingredient. The rice used here is a multi-grain rice that contain an abundance of dietary fibers and no animal products are used in the curry roux.

Yabaton - A Famous Miso Katsu Shop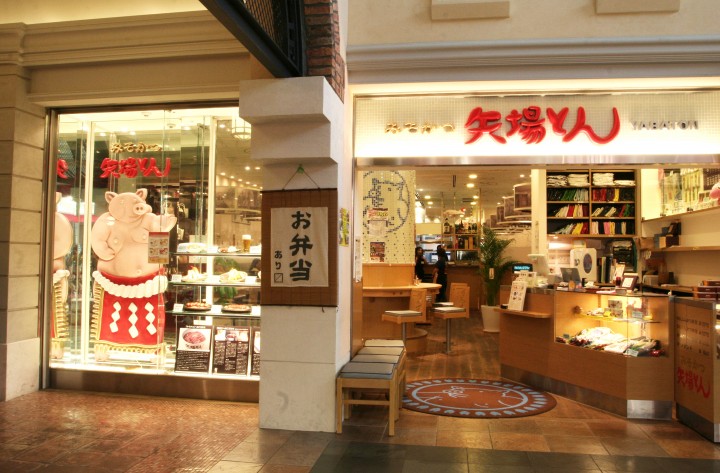 Photo courtesy of Central Japan International Airport Co., Ltd.
The miso katsu (a cutlet in miso sauce) at Yabaton is charming many people with the taste of the hometowns of Nagoya locals with its rich seasoning, plentiful gravy, and crispy texture.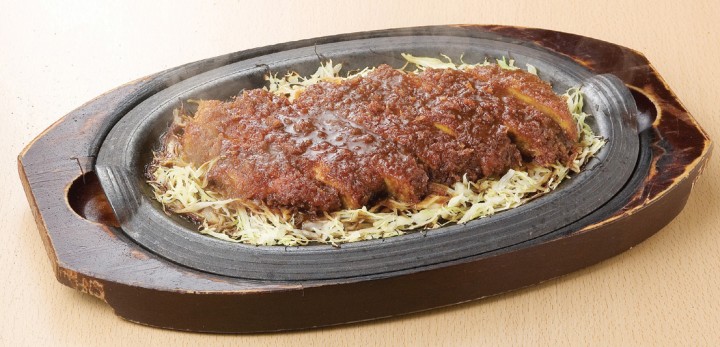 Photo courtesy of Central Japan International Airport Co., Ltd.
The dish uses fresh pork from south Kyushu and two types of different panko (superfine fresh breadcrumbs and dried breadcrumbs). This is the secret to the delicious taste that comes from its crispy texture. The miso sauce appears to be made from naturally brewed soybean miso.

Wakashachiya - A Nagoya-Style Curry Udon Restaurant
Photo courtesy of Central Japan International Airport Co., Ltd.
Curry udon, the star menu at Wakashachiya, is a delicious dish you definitely must eat when you visit Nagoya.
Photo courtesy of Central Japan International Airport Co., Ltd.
The original and rich curry roux is made by mixing a secret curry powder into a Japanese-style stock that uses plenty of dried bonito flakes from real bonito fish. The noodles are made to be very thick so that it melds well with the roux, making it an exquisite dish that smoothly goes down.

Maruya Honten - A Hitsumabushi Specialty Shop Loved by Everyone!
Photo courtesy of Central Japan International Airport Co., Ltd.
Maruya Honten is a hitsumabushi (grilled eel over rice with a soy-based sauce) specialty shop with immense popularity in Nagoya; inevitably, its airport location also has long lines. Ten in the morning, right after the shop opens, and between fourteen to sixteen in the afternoon after the peak lunch hours have ended are relatively empty times for you to be able to enjoy fine quality dishes with little waiting time.
At Maruya Honten, fresh eel with plenty of fat is cooked at the hands of chefs on the day itself.
The eel, coated with a sweet sauce made from a rich soy sauce base and cooked over charcoal for 20 minutes, is fragrant and has amazing compatibility with the domestic A-grade rice. Your chopsticks won't stop once you've had bite after bite.

Centrair Feature 4: Filled with Exciting Shopping Facilities
Capsule Toys That Will Entertain Your Child-Like Heart
There are several gacha (capsule toy machines) installed inside the airport, so it would be great to look for a treasure here. Let's bring home memories of Japan with the small change remaining in your wallet before you leave Japan.
Yoshida Shoten - A Selection of Cheap Retro Sweets
Though Centrair may be modernly designed, Yoshida Shoten is a store with a retro vibe that is found in the airport. Here, the shelves are lined with toys and sweets.
The shelves of this small and adorable store are full of products that will make Japanese people feel nostalgic. All the products here are cheap, so they're perfect for buying in large amounts to give as souvenirs to your friends.

Centrair Meihinkan - A Selection of Standard Souvenirs
Photo courtesy of Central Japan International Airport Co., Ltd.
Meihinkan is where Japanese sweets, Western confectioneries, and local products from each area of the Chubu region are gathered. The store is located on the third floor departures lobby, so you'll be able to purchase souvenirs from the Chubu region here before returning home to your country.
The Aichi Single Kabayaki Eel, Nagoya Specialty Boiled Chicken Wings, and Kyoto Uji Matcha Green Tea are three immensely popular products out of several distinctive souvenirs found here.

Popular High-End Brands and Electronic Duty-Free Shops
Photo courtesy of Central Japan International Airport Co., Ltd.
High-end brands such as Hermès, Tiffany & Co., and BVLGARI are found with the duty-free shops on the third floor for international departures. Aside from these brands, there are also shops that sell drugstore items and food souvenirs.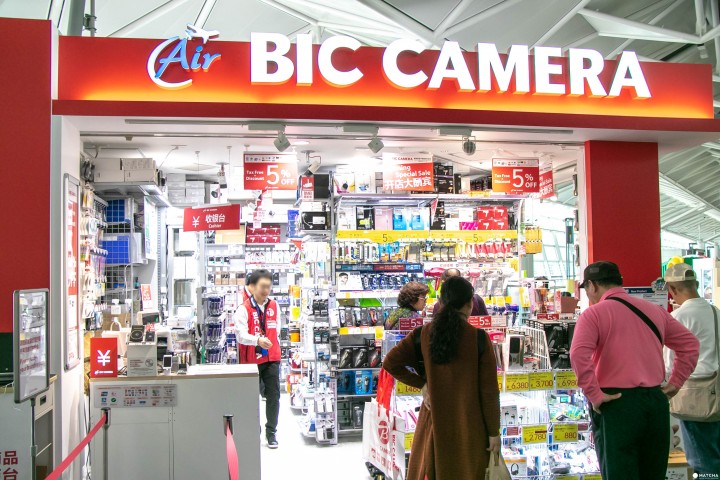 Air BIC CAMERA, an electronics specialty store, is also a duty-free shop. You can find here products such as the recently talked about Nano Care Dryer and Zojirushi tumblers, which has been receiving support from people of all ages, here!

Utilize Centrair, an Airport Packed with Food, Souvenirs and Fun!
Didn't your image of the airport change after reading this article?
Centrair can not only give you quicker access to Hida-Takayama and Ise Grand Shrine, both popular sightseeing spots in the Chubu region, than airports in Tokyo or Osaka, but it can also be said to be a top-class airport in Japan across all fields thanks to its services, food, shopping, activities, and more.
Let's make good use of our free time after we arrive or before we leave and do everything at this "amusement park" called Centrair!
Read also:
From Centrair Airport - A Convenient Trip To Hida Takayama And Shirakawa-go
Wonderful Views And Great Local Food! A Trip To Ise-Toba From Centrair
Travel In Chubu Special Feature

Official Chubu Centrair International Airport Website: http://www.centrair.jp/en/

Written by Chen
Sponsored by Chubu Centrair International Airport

The information presented in this article is based on the time it was written. Note that there may be changes in the merchandise, services, and prices that have occurred after this article was published. Please contact the facility or facilities in this article directly before visiting.