Riding Taxis In Japan: The 6 Best Apps To Grab A Cab
Hailing a cab can be a hassle, especially in a foreign country. Installing a taxi-hailing app for Japan makes riding stress-free. Read to learn about the six best apps nationwide, like JapanTaxi and DiDi, details on areas of service, language support, and payment method.
Taxi-Hailing Apps in Japan - Smooth Transportation with Less Language Barriers!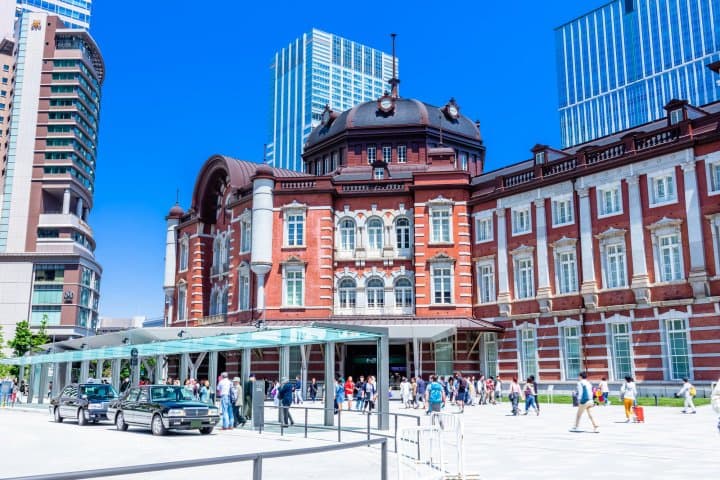 Photo by Pixta
Transportation is often a top concern for those in Japan. While major cities such as Tokyo have an efficient public transportation network, the same cannot be said for rural areas. While hailing a cab is one solution, taxi services may not be readily available in certain regions. In addition, the driver may only speak Japanese.
For these types of situations, having a taxi-hailing smartphone app is highly recommended. These apps allow users to find a vacant taxi, dispatch the vehicle to a pick-up location, specify the destination, and make payments via mobile device.
Certain apps even offer discount coupons to ensure users get the best deal. Please note, however, that flag-down fares varies by area and taxi companies. Read on to learn more about the ride-hailing apps available and recommended in Japan.
Table of Contents
1. JapanTaxi: Covering All 47 Prefectures
Picture courtesy of PR TIMES
JapanTaxi is a major app useable in all 47 prefectures, boasting a wide area of service (Japanese). App users can touch the map on the screen to choose a pick-up location and destination. Additionally, the fare can be directly paid online by filling out the payment registration in advance.
After downloading the app, enter the required information, such as your name and e-mail address. Register your credit card to make online payments easily. Then, select your pick-up spot and destination from the map on the screen. Users can reserve their ride in advance by setting the time and date. Additionally, the app allows you to check rates before boarding.
Next, choose the taxi company you wish to ride. Some companies do not allow online payments, so be sure to check. If you have no preference, the app will choose the company for you. Select the payment method and tap the call button to hail your taxi.
Official Site: https://japantaxi.jp/ (Japanese Site)
| | |
| --- | --- |
| Languages | Japanese/English/Chinese (simplified and traditional)/Korean |
| How to Pay | Online (*)/In-Vehicle Payment |
*Please note that some taxi companies do not accept online payment.
2. DiDi: Available in All Major Regions
Picture courtesy of DiDi
DiDi is an app from China that launched its service in Japan in 2018. It serves Tokyo, the Kansai and Kyushu regions, and Hokkaido. DiDi is available in most of the areas in Wakayama and Shiga prefectures, too. For further information, please check the official website (Japanese).
After downloading the app, enter your name, telephone number, and email address. Additional information is required for making online payments.
Once you choose your destination and pick-up spot from the map, the app will search the area for a vacant taxi.
Official Site: https://didimobility.co.jp/service/user/ (Japanese Site)
| | |
| --- | --- |
| Languages (*1) | Japanese/English/Spanish |
| How to Pay | Online (*2)/In-Vehicle Payment |
*1: A Chinese version of this app is also available for download.
*2: Credit cards, debit cards, and PayPay can be used for online payment.
3. MOV: Taxi-Hailing App That Makes Paying Online Easy
Picture courtesy of MOV
The taxi-hailing app MOV allows all fares to be paid online. In other words, users can enjoy a seamless ride without paying cash or having to speak Japanese.
This app is available in Tokyo, Kanagawa, Saitama, Osaka, Kyoto, Shiga, and Hyogo prefectures (some areas are excluded). For further details, please check the official website (Japanese).
Download the app and enter your telephone number to authenticate the account. The service will be available for use once your personal information and credit card number are submitted.
On the app, select your pick-up location and destination from the map. You can also directly convey the destination to the driver once onboard. In addition, you can select the payment method before dispatching a vehicle and even choose a specific taxi company.
Official Website: https://m-o-v.jp/ (Japanese Site)
| | |
| --- | --- |
| Language | Japanese (*) |
| How to Pay | Online/In-Vehicle Payment |
*Some taxi companies have tablets inside the vehicle that provide information on the fare in English, Chinese, and Korean.
4. Uber: Available in More Than 30 Languages
Picture courtesy of Uber
Uber serves more than 700 cities worldwide. While Uber drivers in most countries drive their own car, only taxi companies in Japan can participate in this ride-hailing app due to strict industry regulations.
IThis app is available in major cities such as Tokyo, Yokohama, Sendai, Nagoya, Osaka, Kyoto, and Fukuoka. Please check this page for additional information.
After downloading the app, create an account by registering your email address and telephone number. Credit card information will also be required for online payments.
Enter your destination and preferred pick-up location to enable the app to search for taxis in the area. Users can check the location of the taxi on their smartphone screens while waiting.
Official Site: https://www.uber.com/jp/en/
| | |
| --- | --- |
| Languages | Over 30 languages including English, French, German, Chinese, and Korean. |
| How to Pay | Online/In-Vehicle Payment |
5. Grab: Southeast Asia's Top Ride-Hailing App
Picture courtesy of Grab
A company based in Singapore, Grab offers ride-hailing service mainly in countries throughout Southeast Asia. In 2019, the multinational company partnered with JapanTaxi, which allows Grab users to hail a cab in Japan. As of 2019, the app supports Tokyo, Kyoto, Sapporo, Nagoya, and Okinawa.
Download the app and create an account by registering a telephone number and either your Google or Facebook ID. Enter your credit card information to complete the online application. A taxi will be dispatched after you choose the pick-up point, destination, and method of payment.
Official Site: https://grab.com/
| | |
| --- | --- |
| Languages | Indonesian/Cambodian/Thai/Burmese/Vietnamese/Malay/Chinese (simplified)/English |
| How to Pay | Online payment |
6. Fulcul: Easy-to Use App With No Registration Needed
Picture courtesy of Fulcul
Fulcul is an taxi-hailing app that does not require an account and can be used immediately after downloading. Simply open the app and shake your smartphone to alert vacant taxis in the area. Another positive feature is no pick-up fees. Please note that the search takes time if there are no taxis nearby.
The app serves the 23 wards (excluding some areas) in Tokyo, Mitaka City (where the Ghibli Museum is located), and Musashino City. You can search for vacant taxis by checking the map on your smartphone screen. Touch the button, or shake your smartphone, for the app to send out your current location. Don't forget to flag down the approaching taxi.
Official Site: https://www.km-group.co.jp/fulcul/en/
| | |
| --- | --- |
| Languages | Japanese/English |
| How to Pay | In-Vehicle Payment |
Download a Taxi-Hailing App in Japan for Smooth Travels
This completes our feature on the six best taxi-hailing apps in Japan. Grabbing a cab can be stressful, but these apps make getting to your destination a smooth experience. Check out each of their respective features to select the one that best suits your needs.

Main image by Pixta

The information presented in this article is based on the time it was written. Note that there may be changes in the merchandise, services, and prices that have occurred after this article was published. Please contact the facility or facilities in this article directly before visiting.