Maison de Julietta – Be a Lolita Princess at Once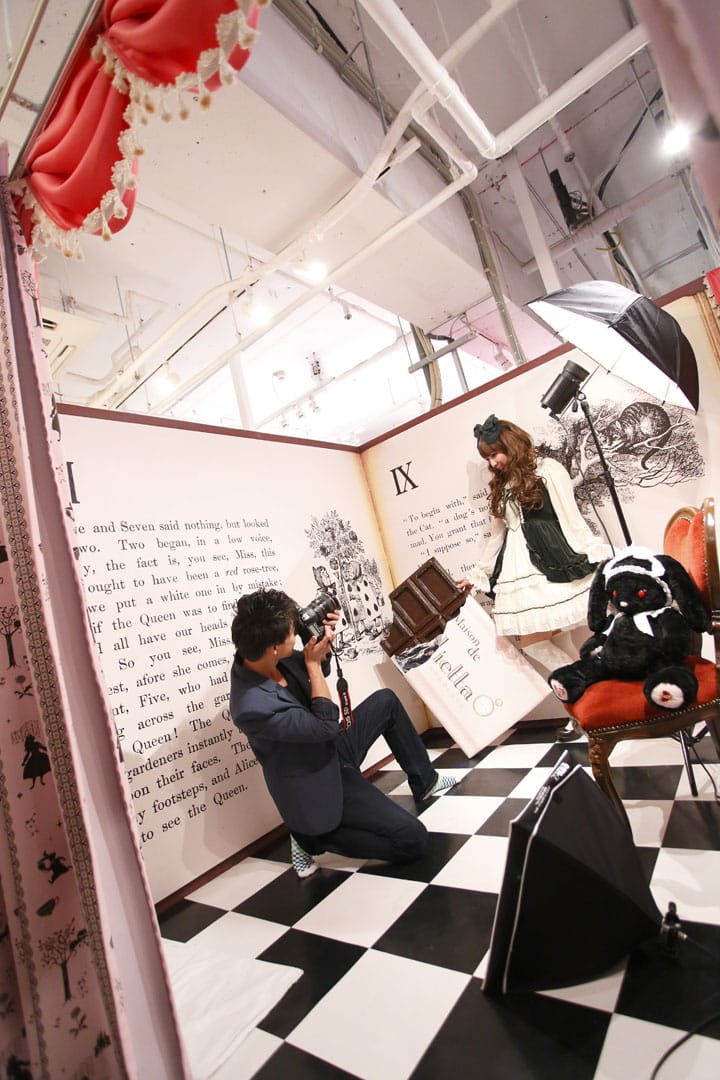 Get dressed as a lolita princess at Laforet's Maison De Julietta in Harajuku!
Have you been to "Laforet Harajuku"?
It's the shopping mall in Harajuku area also known as the sacred place for Harajuku fashion. On the B1.5 floor, there's a wonderful studio for girls who want to change into a princess.
Every girls, especially those of you who love "Kawaii" stuffs, might get interested in Lolita fashion. Though some girls want to try those dresses on, Lolita clothes are really expensive in general. What's more, it might be difficult to put it on all by yourself.
But don't be disappointed. To every girl -whether in love with Lolita fashion or not-, "Maison de Julietta" studio gives chance to turn into Lolita princess! Everyone can be a perfect Lolita there with no preparations and stuffs.
Let's Sneak Inside this Dreamy Place
"Maison de Julietta" had opened first as a small Lolita make-up corner inside the beauty salon in Harajuku, "dea". But soon after that it became super popular, and eventually got difficult to take reservation. "Maison de Julietta" moved to the sacred place of Harajuku fashion "Laforet Harajuku", to become the regular salon for all its fans.
Lolita fashion coordinate from head dress to a cute pair of shoes, usually cost over 10 thousand yen in total. In comparison, a photo-shoot at "Maison de Julietta" costs only 1 thousand yen. Every girls can choose their favorite Lolita dresses, and there are special make-up artists and hair-stylists just for you. What's more, professional photographer will take a lot of cute photos and you can download them later on the Internet. You will definitely experience how princess is like in "Masion de Julietta".
You're now an Alice inside the Book
Even though if you don't know a lot about Lolita fashion, that's no problem. Kind staffs will instruct you on wearing Lolita clothes and choose the prettiest coordinate for you. Moreover, the photographer will also give ideas about the cute Lolita posing when you are photographed. Many non-Japanese girls also come here and become Lolita.
Lolita Experience will Be Your Best Memory
Now, let's go and spend a dreamy Lolita day in "Maison de Julietta"!
Note: Maison de Julietta was closed in January 2019
Other Lolita Articles:
■【Interview】Charisma of Lolita World – Misako Aoki's Two Faces
■Lolita Fashion × ringo-a.me : Super Kawaii Collaboration in Yoyogi Park
■Join the Tea Party to Be a Wonderful Lolita

The information presented in this article is based on the time it was written. Note that there may be changes in the merchandise, services, and prices that have occurred after this article was published. Please contact the facility or facilities in this article directly before visiting.