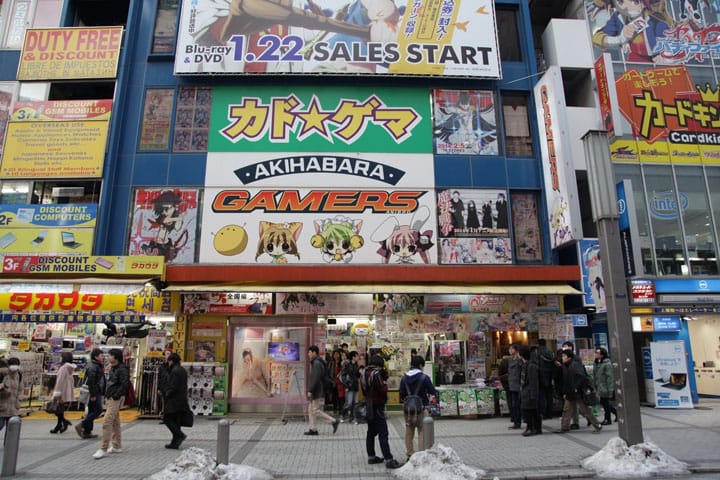 3 Must-Go ANIME Stores In Akihabara
Akihabara is the most popular area for fans of anime, manga and games. This article features three stores that you should definitely check out if you love Japanese anime and OTAKU culture.
Akihabara is the most popular district for fans of Japanese anime, manga and games. You will definitely encounter anime-related goods one after another after another here. From the countless anime goods shops, we have picked up three places that you should visit.
The First To Visit Is...
At just a 10-second walk from the Denkigai-guchi exit ("Electric Town Exit") of Akihabara Station, the GAMERS store is the first anime shop to check out upon your arrival.
GAMERS is the best store to find seasonal anime, comic books, computer games and other related goods. On the first floor, there is an impressive pile of the latest anime magazines and comic.
Toranoana Store - The Place To Find Popular Dōjin-shi
Have you ever heard of "Dōjin-shi?" It is the Japanese term for "self-published manga" - comic books that are usually drawn by amateurs. They are often cheaper than the professional comics, but the quality is still very high.
Our next destination, the famous Toranoana store, is located just two minutes along the Chū-ō Street that leads to Suehiro-chō area. Toranoana is separated into three buildings: A, B and C (the photo above shows building A. Building B is just next door). The latest Dōjin-shi, including magazines, comic books, and light novels, can be found in building A. Building B is for CD, DVDs and Blu-rays. There is no other place like Toranoana for shopping your favorite Dōjin-shi!
Building C is on the 3rd floor of Akihabara Sofmap (a home electronics retailing store). They have the greatest collection of amateur anime-related goods.
What you see in the picture are the piles of Dōjin-shi. Can you believe that all of these are created by amateurs?