Japan's Largest Mosque - Tokyo Camii Turkish Cultural Center
The Tokyo Camii & Turkish Cultural Center is the largest mosque in Japan, located near Yoyogi-uehara station, Shibuya ward. It is known as the most beautiful mosque in all of Asia. In this article let's explore what you can do and see at The Tokyo Camii &
The Mosque in Shibuya - Tokyo Camii & Turkish Cultural Center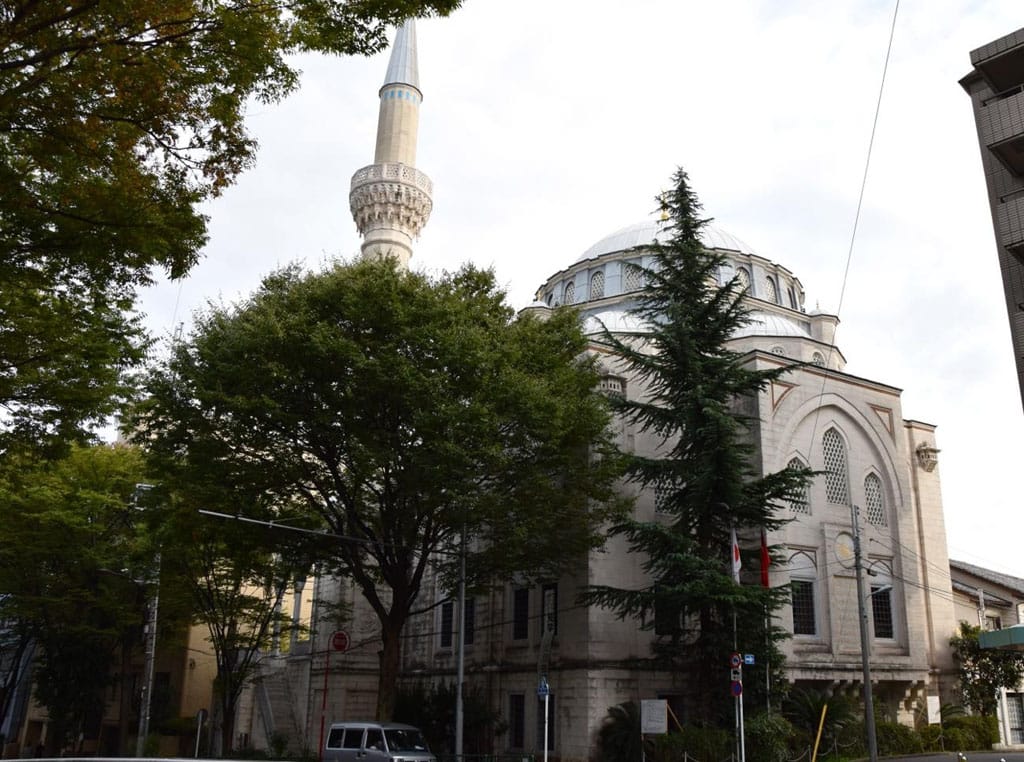 A mosque is an Islamic place of worship, and there are about 80 of them of varying sizes located throughout Japan. Among these, the Tokyo Camii & Turkish Cultural Center is the largest.
The stately, refined exterior is an impressive presence in the quiet residential neighborhood of Yoyogi Uehara, Shibuya ward.
The Tokyo Camii & Turkish Cultural Center - The Most Beautiful Mosque In Asia
The first things that will catch your eye from the façade of the building are the beautifully-designed doors, which feature intricate geometrical designs characteristic to Islamic architecture.
The first floor is a cultural center where worshipers and other visitors can interact. The interior is incredibly detailed, with both walls and ceiling covered in elaborate, finely-worked ornamentation. Painted in vivid yet calming hues, it is a space where even first-time visitors can come to relax.
There is a wealth of geometric designs and Arabic calligraphy to marvel at here.
With bookshelf after bookshelf filled with books on the nature of Islam, it's just like a mini library. There is also a space for worshipers to read and study.
The second floor is a place of worship. Upon entering, you will soon find yourself among beauty so outstanding it will take your breath away. Blue carpeting covers the floor, while rays of sunlight sparkle through blue stained glass.
Many members of the Muslim community gather here on Fridays, and due to the vast size of the worship area up to 1200 followers can come here to pray.
A huge chandelier hangs from the ceiling, solemnly shining above the hall.
The dome-shaped ceiling is high and covered in yet more intricate designs, giving the hall an even more spacious feel.
3 Things You Can Do At Tokyo Camii (For Visitors To Japan)
If you happen to be a Muslim visitor to Japan, here are three things you can do at Tokyo Camii.
1. You can pray
It goes without saying, but Tokyo Camii is a place where prayers are performed. As mentioned above, Tokyo Camii is first and foremost a religious institution, and the easy access to it from the city center is a particularly attractive feature.
2. You can see the most beautiful mosque in Asia
Tokyo Camii is said to be the most beautiful mosque in Asia. From its gorgeous, elaborately designed decorations to the solemn and stately architecture, it steals the heart of all who come to visit it. It is a sight to behold not only as a religious facility but as a treasured example of architecture as well.
When President Erdogan of Turkey visited in 2015, the first place he stopped by upon arrival was Tokyo Camii. Even now Muslims not only all over Japan but all over the world consider it to be a must-see location.
3. You can interact with other worshipers and eat Halal food
Muslims from all over the world gather at Tokyo Camii, and there are of course Japanese Muslims too. In the culture center area, you can interact with fellow worshipers from a variety of countries, and maybe even hear some recommendations about sightseeing spots.
Furthermore, groups of ten or more with a reservation of one week in advance can sit down to a Halal meal. If you are worried about finding Halal food in Tokyo, it is a good place to contact beforehand. Beyond that, you can ask employees for advice on restaurants that are safe for Muslim travelers.
4 Things You Can Do At Tokyo Camii (For Non-Muslim Sightseers)
It's definitely possible to visit the mosque even if you aren't a devotee of Islam. Here are some ways to enjoy Tokyo Camii for the curious sightseer.
1. Open on weekends! Tours of Tokyo Camii
Tours of Tokyo Camii, conducted in Japanese, take place every Saturday and Sunday at 2:30 PM. At an hour and a half in length, these free tours offer in-depth explanations on Islam, mosques and Tokyo Camii itself.
2. You can observe prayer sessions
Observations of the building's interior are open to the general public between 10 AM and 6 PM. Within those hours, you can observe prayers going on in the afternoon and at dusk. Since there are normally few chances to observe Islamic prayer rituals, it's sure to be a wonderful experience. All forms of photography are forbidden during prayer sessions.
3. You can eat Turkish food
Furthermore, if you make a reservation more than week in advance and are willing to pay, you can sit down to a Turkish meal.
4. You can buy Turkish souvenirs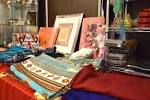 Turkish souvenirs are available at the cultural center on the first floor. Here you can purchase scarves, accessories, ceramics, post cards and more. Why not buy something to commemorate your encounter with Islamic culture?
Access to Tokyo Camii
The nearest station to Tokyo Camii is Yoyogi Uehara, which is accessible via the Tokyo Metro Chiyoda line, only three stops from Omotesandō Station. It's less than five minutes' walk from Yoyogi Uehara Station. Walking from Shibuya Station, it takes about 40 minutes on foot.
Things You Should Know Before Visiting
Tokyo Camii is a practicing religious institution, so there are a few things you should be aware of before stopping by.
Stay Covered If You're A Woman
The Islamic religion forbids women from exposing their skin, for their own protection. Even if you are not a follower of Islam, it's important to cover up as much as possible.
Furthermore, women entering the prayer area must keep their hair covered with a scarf. There are ones available to borrow, but make sure to bring your own if this is a concern to you.
No Photos During Prayers
Photography is allowed throughout the building, including the prayer hall. However, please refrain from filming and taking pictures during prayer times. Also, no matter how tempted you are to take a closer look, please do not walk in front of or disturb worshipers at prayer.
In Conclusion
So, what do you think? Tokyo Camii may be a place of worship, but it's a place of warm and friendly smiles rather than the stuffy institution you may have pictured.
This mosque is a wonderful place well worth the visit, not only for followers of Islam but also for those who are interested in experiencing Turkish culture and getting to see a truly breathtaking example of architecture.
Information
The Tokyo Camii & Turkish Cultural Center
Address: Tokyo, Shibuya, Ōyamachō 1-19
Hours: 10:00 - 18:00
Closed: None
Wi-Fi Service: None
Credit Cards: None
Languages: Japanese, Turkish
Menus In Other Languages:--
Nearest Station: Yoyogi-uehara (代々木上原駅)
Access: A 2-minute walk from Exit A3 of Yoyogi-uehara Station
Religious Considerations: Islam
Phone Number: 03-5790-0760
Homepage: The Tokyo Camii & Turkish Cultural Center

The information presented in this article is based on the time it was written. Note that there may be changes in the merchandise, services, and prices that have occurred after this article was published. Please contact the facility or facilities in this article directly before visiting.