Three Things You'll Want to Be Careful of When Exploring Kyoto
Kyoto is a popular destination in Japan, but it can be confusing to navigate and plan a trip here, with its thousands of shrines, temples, and things to see. This article is a basic guide with tips on sightseeing and traveling in the ancient capital.
What is the Key to Sightseeing in Kyoto?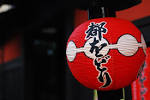 The most important thing that you need to make sure to be careful of while exploring in Kyoto is to choose the right route. It is very important to decide where to visit in which order.
If you choose a route like "Fushimiinaritaisha → Kinkakuji (Golden Pavillion) → Ginkakuji → Arashiyama", you'll be in big trouble! If you check it in the Kyoto sightseeing map, you can easily find your way, but you'll have to go back and forth so many times with that kind of route. It will make you waste your time and money.
Then how can you go sightseeing in Kyoto in the most efficient way possible? In order to do so, we will introduce you to three things that you should be careful of.
Part 1: Clockwise or counterclockwise?
In fact, famous shrines and temples are lined up around the outer circle of Kyoto. Actually, in the heart of the city, there are a number of sightseeing spots such as Nijo Castle and The Imperial Palace, but if you want to visit as many places as possible, let's take the route around the outer circle.
For example, when you go clockwise by centering the Kyoto Imperial Palace, you can find the following spots:
Fushimiinaritaisha → Kiyomizu Temple → Yasaka Shrine → Chion Temple → Nanzenji → Heian Shrine → Ginkakuji.
On the other hand, you can find the following by going around conter-clockwise.
Azuma Temple → Tenryu-ji → Arashiyama → Saga → Ninna-ji → Ryuanji → Kinkakuji (Golden Pavilion), if you go north, you can also find Shimogamo Shrine.
Area of Saga/Arashiyama is the area where you want to spend more than a day at because there are so many fascinating shrines and temples. However, most of them are located on the left side of Kyoto City, we'll introduce them as part of the counter-clockwise route.
If you want to visit Nijo Castle and Uzumasa movie village, the counter-clockwise route will be better.
Part 2: Do you know and understand the means of transportation?
In order to get around in Kyoto city, trains, buses and taxis should be your main means of transportation.
Depending on the destination, you might only be able to get there by train, bus or taxi. Therefore, it is important to get to know which transportation is best to take to reach your destination. If not, you may encounter the situation that even though you had bought a one-day bus ticket, you only took the trains and did not use the ticket at all. In order to avoid this situation, you need to conduct a good research before your journey.
Part 3: Let's make use of the taxis.
"I want to visit as many shrines and temples as I can, in the most efficient way possible. But at the same time, I want to save on transportation costs." In this circumstance, we recommend you to take a taxi. If you try to visit all the places by bus, it will require a lot of time because the public buses have to stop at every stop on the route and it does not necessarily mean that you can take a seat when you are so exhausted by walking around the city. When you catch a taxi which is running on the road, it will not cost you too much. (You have to pay a premium if you ask to reserve a guided taxi from the hotel.) By considering the required time and money, the most convenient way is actually a taxi. Moreover, in Kyoto, there are taxies with the logo of four leaves clover which we Japanese believe that it will bring us happiness. You can also enjoy the process of finding a taxi. As we explained, you can visit many interesting places by choosing your route in advance and follow the route plan. In case you have the specific places that you really want to visit, you should plan the route by starting at that place and combining other spots nearby.
Are you planning a trip to the ancient capital? We suggest Voyagin for booking tickets and activities in the ancient capital. See these links for details: Tokyo-Kyoto Shinkansen tickets, Kyoto Tea Ceremony Experience, Zen meditation class at Shunkoin Temple

The information presented in this article is based on the time it was written. Note that there may be changes in the merchandise, services, and prices that have occurred after this article was published. Please contact the facility or facilities in this article directly before visiting.