Ways To Travel From Tokyo To Hokkaido! A Thorough Comparison
Seafood, beautiful natural scenery, powdery snow... Hokkaido has everything a tourist to Japan could want. We'll evaluate the different routes to get there from Tokyo.
The "Blue Pond" in Biei, Hokkaido (Picture from Hokkaido's winter attractions? A trip to Biei with a student rom Thailand)
Hokkaido Prefecture boasts the largest land area of all the 47 prefectures in Japan. The cities in Hokkaido are located far apart from one another, so tourists who plan to travel "from Tokyo to Hokkaido" should thoroughly investigate modes of transportation depending on what area in Hokkaido region they want to visit.
This time, with the imminent opening of the Hokkaido Shinkansen bullet train line in mind (article from January 2016), we will take a look at ways to travel from Tokyo to Hokkaido and compare how much they cost, how long the journeys take, and how convenient they are.
Catch a Flight: Fast and Convenient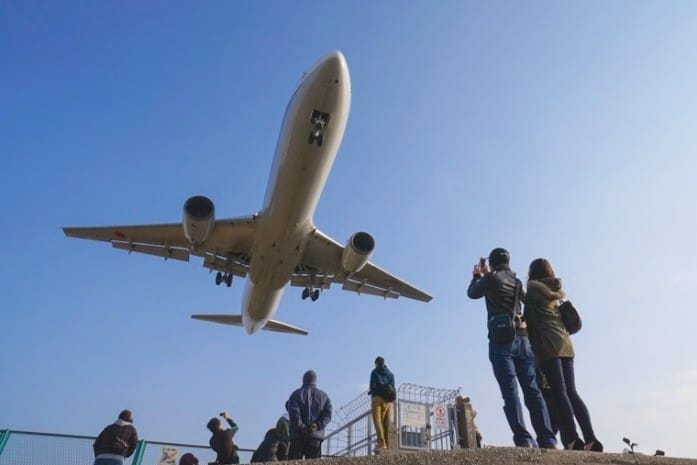 Image from: The guide to sleeping in Haneda Airport International Passenger Terminal
There are 11 airports in Hokkaido, and nine of them can be directly reached from Haneda Airport. The number of Hokkaido-bound flights per day is as follows.
Asahikawa Airport: 10
Hakodate Airport: 8
Obihiro Airport: 7
Kushiro Airport: 7
Memanbetsu (Kitami): 3
Wakkanai, Monbetsu, Nakashibetsu (Hakone): 1
50 flights per day arrive at the biggest airport of all, Shin-Chitose (Sapporo) Airport. Flights from Haneda last roughly from 60 to 90 minutes, and a normal fare can range from 7,990 to 37,790 yen. Furthermore, you can catch flights from Narita Airport on LCC, a budget airline operator, for as little as 4,490 yen. However, you should note the additional transportation costs from the city to Narita, as well as the extra time it takes to get there.
Naturally, there are domestic routes out of Shin-Chitose Airport, and several international routes as well, making it the third most-visited airport in Japan after Haneda and Narita. As such, the interior includes a shopping mall, a hot spring facility, and a variety of other establishments to keep travelers entertained while they wait for their flights.
There are flights from Shin-Chitose Airport to Hakodate, Kushiro, Memanbetsu, Wakkanai, and Nakashibetsu Airports, which makes it convenient for traveling within Hokkaido. In addition, there is available transportation from the airport to the heart of Sapporo City: the airport bus, which costs 1,030 yen and takes roughly 50 to 90 minutes, and the JR Rapid Airport service - the fastest option - which costs 1,070 yen and takes 37 minutes.

Open in March, 2016! The Hokkaido Shinkansen From Tokyo to Hakodate
Image from Fast, Clean, and Punctual Shinkansen - How to buy the tickets
Up until now, Shin-Aomori Station was the end point for people heading to Hokkaido via Shinkansen. To get from Aomori to Hokkaido, passengers bound for Hakodate were forced to switch to the JR Kaikyō Line or the Tsugaru Kaikyō ferry service. However, from March 26th, 2016, passengers will be able to go directly from Tokyo Station to Shin-Hakodate Hokuto Station on the newly-open Hokkaido Shinkansen route. There will be ten round trips per day from 6 AM to 7 PM; the journey will take approximately four hours, and a regular ticket will cost 22,690 yen.
A flight from Haneda Airport to Hakodate Airport takes about 80 minutes, so while going by Shinkansen may take more time than going by plane, train service won't be delayed or suspended during poor weather conditions, particularly heavy snowfall. So you could say that it's a more reliable mode of transportation.
In addition to reliability, the leisurely pace of travel means that you can really enjoy the scenery. Picture the view of Mt. Hakodate from your train window as the Shinkansen speeds alongside the coast, while you take bites from a station-bought lunch box filled with the tasty blessings of the Hokkaido sea… Wouldn't that be a wonderfully elegant journey?

Enjoy the Vast Hokkaido in a Rental Car
Hokkaido's wide roads are famous, and many visitors to Hokkaido want to experience driving on them. If you rent a car in Tokyo and drive through Tōhoku, then head up to Hokkaidoo, you can enjoy every sight along the way. However, you must keep in mind that even without stopping anywhere, the drive from Tokyo to Sapporo will take 17 hours at minimum. Expressway tolls will cost roughly 20,000 yen, and transporting your rental car on the Tsugaru Kaikyō Ferry from Aomori to Hakodate will cost another 20,000 yen, plus the cost of the rental car as well as the gas for a thousand-mile trek, so your expenses will be quite high. If you plan to do the rental car route, you must anticipate the considerable time and money investment.
When traveling from Tokyo from Hokkaido, the optimum means of transportation will vary depending on where you're heading. Plan out your agenda and budget ahead of time so you can enjoy Hokkaido to the fullest.

Check out the activity ticket for Hokkaido
Hokkaido, a natural paradise!