5 Unique Traditional Crafts Of Saitama: Japanese Paper, Silk, Dolls And More!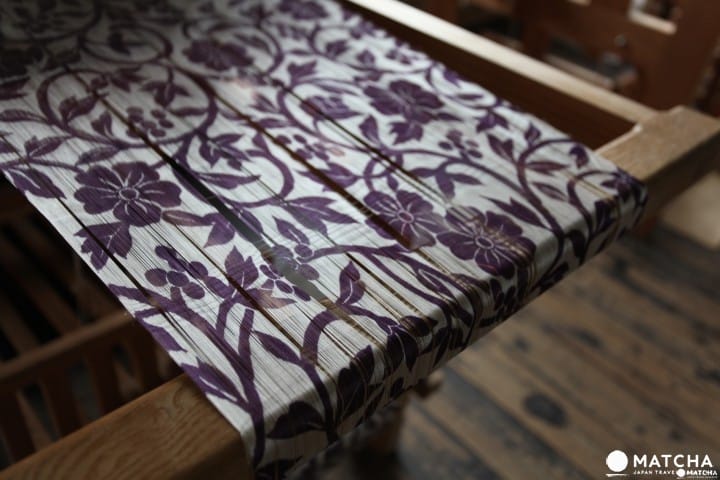 In this article, we introduce the five most prominent crafts made in Saitama prefecture, all of which have a rich history to them: Japanese paper, aizome dyeing, traditional dolls, luck-bringing hagoita, and silk textiles!
Japan boasts many wonderful traditional handicrafts. Appreciating these local crafts and participating in workshops is one of the great ways to experience Japanese culture.
Famous sightseeing destinations such as Kyoto and Tokyo, or other historic cities, are not the only places to find traditional handicrafts. For instance, there are crafts that have been handed down for centuries in Saitama prefecture, which is located next to Tokyo.
These crafts, which include washi (Japanese paper) and aizome (indigo-dyed) products, are all made beautifully, and are fit for practical use. The following article is about the five most prominent handicrafts made in Saitama prefecture.
1. Ogawa Washi
Washi is a paper made by traditional Japanese methods, with a warm, distinct texture.
In Japan, there are various types of washi, such as Tosa Washi, which has maintained the traditional formula. Ogawa Washi, made in Ogawamachi of Saitama prefecture, is also one of them.
Washi-making has prospered in Ogawamachi, due to the rich natural environment and the perfect climate of cold water and air. It is said that the first washi was made in Ogawamachi 1300 years ago.
Ogawa Washi is the general term for all the Japanese paper made in this area. "Hosokawa paper", one variety of Ogawa Washi, was recognized as Intangible Cultural Heritage by UNESCO in 2014 and is highly regarded internationally.
Hosokawa paper is made from kozo (paper mulberry) only, and the formula has been handed down in Ogawamachi and in the East Chichibu areas of Saitama prefecture for many years. Although it might look plain, Hosokawa paper has both beauty and practicality, as it is a highly durable paper.
Besides its original use, Ogawa Washi is also fit for accessories and lighting materials. When used as a lamp shade, it creates a warm atmosphere.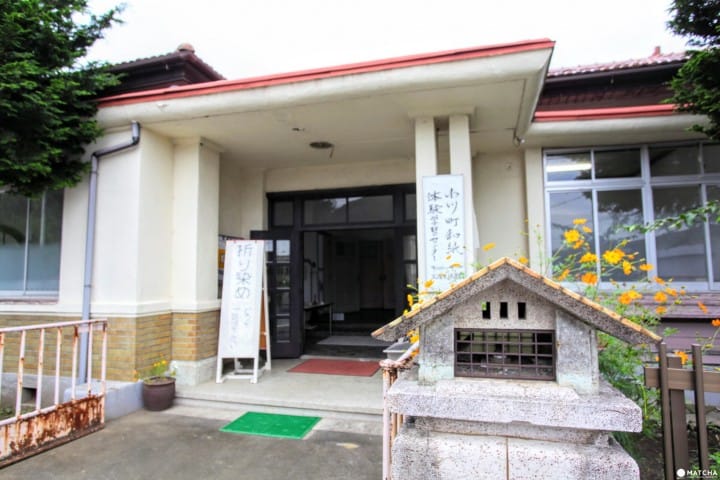 The Ogawamachi Washi Learning Center hosts various Ogawa Washi-making workshops.
If you have the chance, experience the process of making Ogawa Washi, and its tradition.
2. Bushu Sho Aizome
Aizome is a dyed product made using indigo, a plant in the buckwheat family. It spread all over Japan during the Edo Period.
In Saitama, indigo-dyed products are called Bushu Sho Aizome, and have traditionally been produced in the northern regions of the prefecture, such as Hanyu City. This region prospered because they produced both cotton and indigo, and it is said that the farmers started using indigo to dye their families' clothes in the off-season. Bushu Sho Aizome matures well with time, and is fun to use.
Seventy percent of Bushu Sho Aizome uses itozome, a process of dyeing the threads before weaving. The natural stripes created by the hand-dyed, deep-colored threads are called "aojima" (blue stripes) by the enthusiasts.
Even though they may not have heard its name, most Japanese have seen Bushu Sho Aizome products. It is said that about 80 percent of kendo uniforms are made with this textile. Kendoists all over Japan love Bushu Sho Aizome, as the finished products are both beautiful and durable.
Indigo-dyed products have been cherished over a long period due to their durability and texture. They are currently used for clothing, accessories and interior items. If you have the chance to visit Saitama, look for Bushu Sho Aizome products, which just get better and better with age.
3. Chichibu Meisen
Chichibu Meisen is a type of silk fabric. Saitama has long prospered in the silk industry, and is known for producing high quality silk textiles.
It is said that the word meisen (銘撰), which means "an excellent item" in Japanese, was first used when referring to Chichibu Meisen. Over the years, it has changed to the homophone meisen (銘仙), which means a type of silk cloth.
Chichibu Meisen employs a unique technique called "hogushi nassen" (loose textile printing), which is a process of dyeing the silk threads uniformly.
The color of the fabric changes according to the viewing angle, so if you have the chance to see a Chichibu Meisen product, be sure to check it from various angles.
Visitors can examine how the product is made at Chichibu Meisenkan in Chichibu City, and they can also participate in various workshops.
There are three types of workshops: pattern stencil dyeing, hand-weaving and indigo dyeing.
Chichibu Meisen fabrics, clothes and coasters can be purchased at the shop inside. This is also a good place to look for souvenirs.
Silkworm cocoons
4. Oshie Hagoita
Hanetsuki is a game typically played during the Japanese New Year. Two players hit "hane", a shuttlecock made from seed and bird feathers, back and forth. The battledore is called hagoita, and is also regarded as a good luck charm. The Oshie Hagoita, a special product of Kasukabe city, first started by putting pictures of Kabuki actors as illustrated by ukiyo-e artists on hagoita, using the oshie technique.
An oshie is created by cutting out a thick piece of paper, wrapping the paper in a colorful cloth, and pasting it on a base. This is how it is done.
The Process of Creating a Oshie Hagoita
The whole process is divided into four steps, and different artisans participate in each step.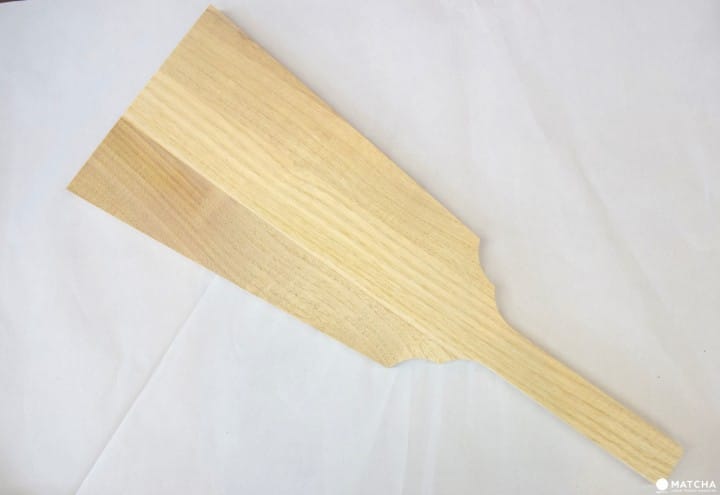 First, the kijishi cuts out the hagoita board in the shape of a fan.
The ura-eshi then draws the picture of an object that is said to bring good fortune on the backside of the hagoita.
The mensoshi designs the picture for the front.
In the last step, the oshieshi wraps the parts in fabric, and pastes them to the board according to the design.
An Item Fit for a Gift or a Good Luck Charm
The hagoita is used not only for decorative purposes, but also as a gift to celebrate a birth of a child.
Hagoita can be purchased at Shuka, a specialist store in Kasukabe, or at doll shops in Saitama Prefecture.
5. Iwatsuki Dolls
There are two types of dolls made in the Iwatsuki ward of Saitama City: Edo Kimekomi Dolls and Isho-gi Dolls. The highly durable body of a doll is made by packing it with a powder produced from an empress tree. The doll can be preserved for a long time.
This is how the dolls are made.
All the following photographs were provided by Iwatsuki Dolls Cooperative
Edo Kimekomi Doll
This is also called a kimekomi doll, and is made by inserting fabric into the grooves carved in the doll body. A clay model, and a mold from the model is first made. The empress tree powder is packed into the mold, and the body is completed. After it is dried, adjustments are made using an engraving knife. Then the body is painted white, and the grooves are carved.
The fabric is inserted into the grooves, and the doll is complete.
Isho-gi Doll
This is a type of doll that wears beautiful garments. The base is made from bundles of straws wrapped in washi. The dressing of the doll starts after the limbs are added.
The dress fabrics are all high quality, such as this Nishijin brocade.
The artisans dress them up, and the dolls are finished.
There are about 20 different doll shops near Iwatsuki Station, especially in the Higashiguchi area. Doesn't it sound like fun to visit them?
In Conclusion
Most of the handicrafts in this article are displayed at the Saitama Craft Center, located in Ogawamachi. The Center hosts demonstrations by the artisans on an irregular basis, and also sells their works.

If some of the works caught your attention, please visit the Center.

Other facilities not introduced in this article also hosts various workshops.

 

The information presented in this article is based on the time it was written. Note that there may be changes in the merchandise, services, and prices that have occurred after this article was published. Please contact the facility or facilities in this article directly before visiting.