7 Things To Know When Bicycling In Japan
Bikes are a pleasant way to travel, but you may run into dangerous situations if you don't know the rules and etiquette. Read this article carefully to learn about the 7 major bicycling rules in Japan and be prepared for your next bike ride!
Must-Knows Before Cycling!
Japan has many convenient means of transportation, but many people opt to rent a bicycle to travel around sightseeing destinations. We've compiled seven major cycling rules in Japan you should know so that you can travel freely and safely while enjoying the breeze!
1. No Multitasking While Cycling
Photo by Pixta
Our smartphones may be useful devices for checking our current location on maps or for taking pictures, but it's dangerous to use your phone while cycling. When you need to use your phone, you must stop to do so.
Additionally, "distracted cycling" is prohibited. This includes holding an umbrella, listening to music with earphones or headphones, and other similar actions while riding.
2. Abide by the Rules and Etiquette
Photo by Pixta
Bicycles keep left on roads in Japan. Some roads will have designated bike lanes, but otherwise bicycles will travel on the road when there are none. If you are unable to avoid cycling on the sidewalk, do so at a slow speed especially when near roads.
3. Riding Double is Illegal
You might have seen high schoolers in Japanese TV dramas riding double on a bike before. In reality, two people riding on one bicycle is illegal!
Photo by Pixta
If you wish to ride with your small child on your bicycle, then please install a child seat either to the front or back of the vehicle.
Adults over the age of sixteen are able to cycle with a child as long as the child is under six years old. When renting a bicycle, make sure to consult with the shop employee if you wish to cycle with your child on the bike.
4. Drunk Cycling is Strictly Prohibited
Just as driving under the influence has severe legal ramifications, so does cycling while drunk. Do not ride your bike after consuming alcohol for the safety of others.
5. Turn Your Lights on at Night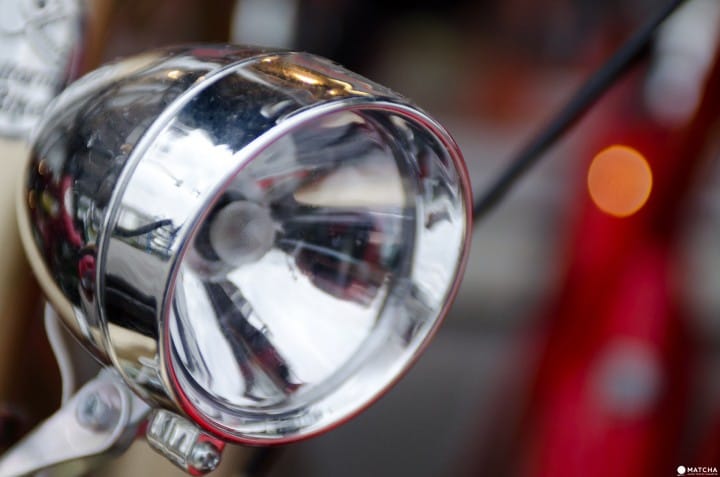 The lights on your bike are not only there to illuminate your pathway, but also play the role of letting people and cars in your surroundings know that a bicycle is passing through. Turn on your lights once it's dark and remember to ride safely.
6. Be Careful of Illegal Parking!
Parking your bicycle in an area not designated as bicycle parking will result in it being impounded by the municipality. Note that bike storage units are located a distance from the station, so it may end up taking time and money to retrieve your bike.
7. Park in a Bicycle Parking Lot
There are special parking lots in Japan for bicyclists to park their bicycles.
For example, a supermarket will have free bicycle parking at the entrance so that customers can park their bikes to shop without any issues. Scenic spots like Nanzen-ji Temple in Kyoto and Nagato also have free bicycle parking available.
If you can't find free parking, then park at a paid parking lot instead. These lots normally have a ticket machine installed with fees that change according to the area.
Bicycle parking is usually also available in front of stations. Don't forget to lock your bike when using the parking lot to prevent theft.
Enjoy Your Cycling Trip
You might feel intimidated if you get overloaded with learning the rules and precautions all at once. However, a bicycle is a very convenient and comfortable mode of transportation as long as you abide by the rules.
Take care and have fun cycling in Japan!
Main image by Pixta

The information presented in this article is based on the time it was written. Note that there may be changes in the merchandise, services, and prices that have occurred after this article was published. Please contact the facility or facilities in this article directly before visiting.