Impress Your Loved One With Homemade Chocolate This Valentine's Day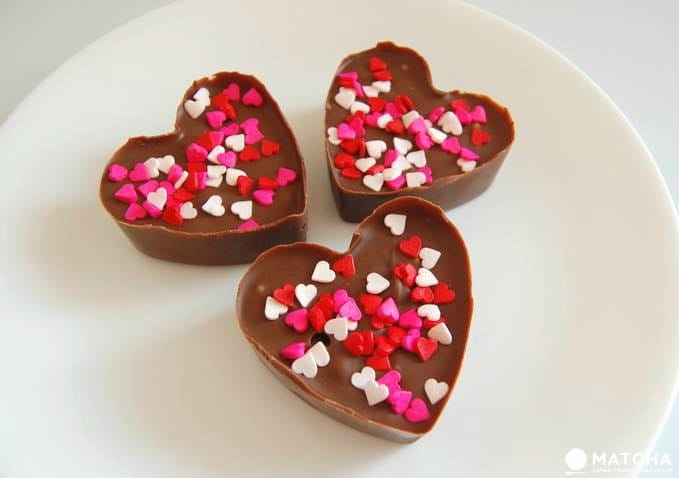 Searching for Valentine's Day chocolate ideas? Haven't found the right chocolate for your loved one yet? This article shows you how to make your own Valentine's Day chocolate which is a tradition in Japan.
Valentine's Day is just around the corner and what better way to impress your loved ones than with homemade chocolate as a gift? Everyone will appreciate the effort taken especially for them. Let me introduce you to two types of recipes to make your own Valentine's chocolate.
The first method will allow you to make chocolate from scratch. The other method shows you how to make your own unique type of chocolate by mixing plain chocolate flavors together. Let's get started!
Recipe 1: Homemade Chocolate from Scratch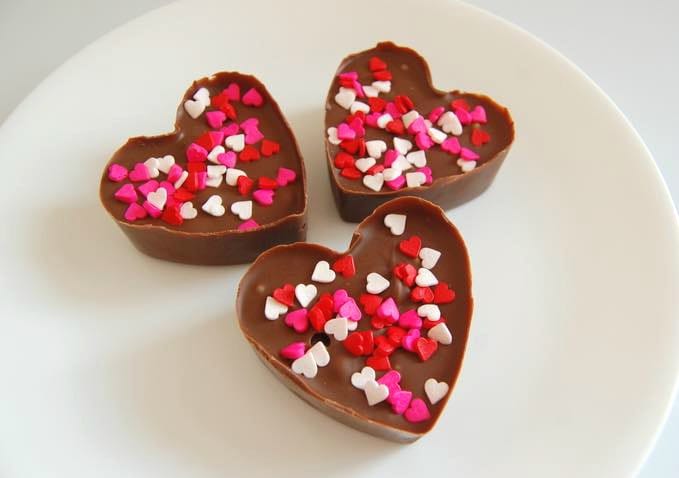 Making your own chocolate from start to finish will show your loved ones that you put in extra effort to make them happy. In Japan, it is believed that the more effort it took to make a certain Valentine's chocolate, the more the giving person cares about the receiving person.
What you need:
Milk powder - 1 1/2 cup
Cocoa powder (unsweetened) - 1 cup
Sugar – 3/4 cup
Water – 1/4 cup
Butter – 1/3 cup
1 cup of chopped nuts cashew, hazelnuts, almonds (optional)
Cookie cutters and chocolate molds (optional)
Instructions
1. Mix the required amount of powdered sugar and water in pot or pan with a thick bottom. Let it slowly come to boil. Keep it on low heat.
2. When the sugar water mixture starts boiling and sugar is completely dissolved, add the butter and let it melt completely.
3. Sift the cocoa powder and the milk powder and mix them together. Keep them aside for later.
4. When the butter is completely melted, add the cocoa and milk powder mixture to it. Mix carefully until it is smooth and you can't find any lumps in the mixture.
5. Remove the mixture from the heat. If you want to add chopped nuts, now is the timing to do so. Pour it into a flat container and let it cool down.
You can also pour the hot mixture into a mold of your choice to give it your desired shape right away. Let it cool down before you remove the chocolate from the mold.
If you decided to pour it into a flat container, remove it from the container after it colled down and cut your desired shapes with a cookie cutter.
6. Another option is to roll the chocolate into balls when it is still warm and decorate it with various kinds of sprinklers.
Your delicious handmade chocolate is ready. Serve it with love!
Recipe 2: Decorated Chocolate
What you need:
Chocolate bars of your choice
Chocolate mold
Chocolate sprinkles
Wrapping paper and ribbons (optional)
Instructions
1. Choose a couple of chocolate bars with different flavors, textures, and colors.
2. Melt chocolate in double boiler or microwave it. If you want to give it a Japanese edge, you can use white chocolate and mix it with matcha (green tea) powder.
It is important to keep an eye on the chocolate while you melt it so that it doesn't burn.
3. Pour the chocolate into a mold of your choice and decorate it with sprinkles.
4. Place the mold in freezer for about 30 minutes.
5. Remove the chocolate from the mold by tapping gently at the back and you are done!
In Japan, people traditionally wrap their Valentine's chocolate in cute boxes or wrapping paper before giving them away.
Chocolate Made with Love
Making handmade chocolate can be very easy and delicious! Whoever you decide to give your handmade chocolate to will surely be flattered and impressed.

Why not try it out this Valentine's Day?

The information presented in this article is based on the time it was written. Note that there may be changes in the merchandise, services, and prices that have occurred after this article was published. Please contact the facility or facilities in this article directly before visiting.