Delicious Overflowing Salmon Roe! Sanchichokuso Hokkaido In Sapporo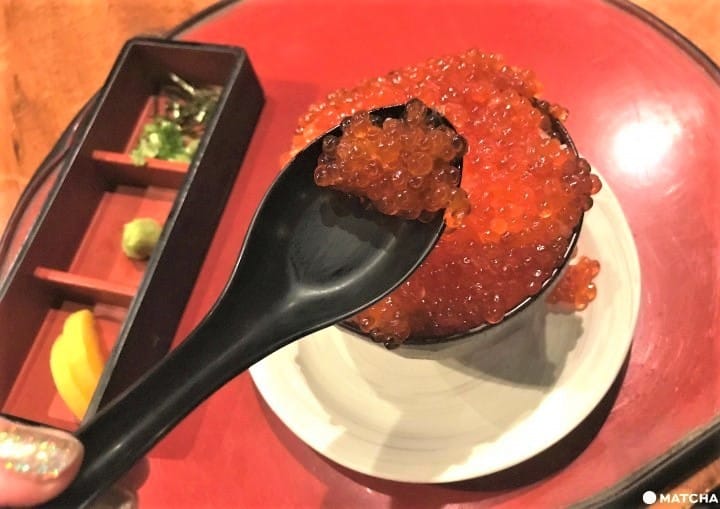 If you like fish and seafood, you just have to try Hokkaido's signature salmon roe bowl when visiting Sapporo. Sanchichokuso Hokkaido is a well-established izakaya famous for its overflowing version of this dish and many other delicious Hokkaido dishes.
Sanchichokuso Hokkaido - Affordable Seafood Izakaya near Sapporo Station
Sanchichokuso Hokkaido is one of the most popular choices to enjoy fresh and affordable seafood near Sapporo Station. The main branch of this izakaya (Japanese pub) is located just about a one to five minutes away from the station, depending on the exit used.
The main branch of Sanchichokuso boasts more than eighty years of history and has a pleasant antique atmosphere. Customers take off their shoes at the entrance to make themselves comfortable. Put the shoes in one of the lockers and make sure you put the locker key somewhere safe as you need it to retrieve your shoes.
The customers can sit directly around the bar or at the big open grill. From here, you can watch how the dishes are being prepared.
The izakaya also offers private rooms for two or more people. You can actually choose where you want to be seated.
The sunken kotatsu seat area offers some privacy while still being located in the main area. It is also suitable for two or more people. Since it's very popular, it's best to reserve it in advance.
Fresh Seafood from the Local Fish Market
Sanchichokuso is first and foremost an izakaya and sashimi goes excellent with alcoholic beverages so it is one of the main dishes on the menu. The fish and seafood on the menu are brought in daily from the local fish market.
Everything you eat here is fresh from the market. The only difference to the market is that customers can enjoy their meals here late at night as well.
Hokkaido is Japan's seafood capital and, naturally, the menu offers mainly fish and seafood-related items. If raw fish isn't your thing, no need to worry. There are grilled, fried and baked varieties as well as vegetable, meat, and handmade tofu dishes as well.
Top Three Local Dishes to Order at Sanchichokuso Hokkaido
There is a great variety of delicious dishes at Sanchichokuso. We picked up three dishes that are unique to Hokkaido that we recommend if you need help making a choice.
1. Overflowing Salmon Roe Bowl
Hokkaido is known for the juiciest and freshest salmon roe in Japan. If you like seafood, you must try the "ikura don", or salmon roe bowl. It is a special kind of sushi bowl unique to Hokkaido. While you might be able to get it at Hokkaido themed restaurants in other areas of Japan, nothing matches the fresh Hokkaido salmon roe in flavor and texture.
Sanchichokuso's salmon roe bowl is known for the fact that the salmon roe is overflowing the bowl. It even needs to be served with a dish underneath. Its original name is "Namara Koboshi Ikura Don", which roughly translates to "Very Overflowing Salmon Roe Bowl".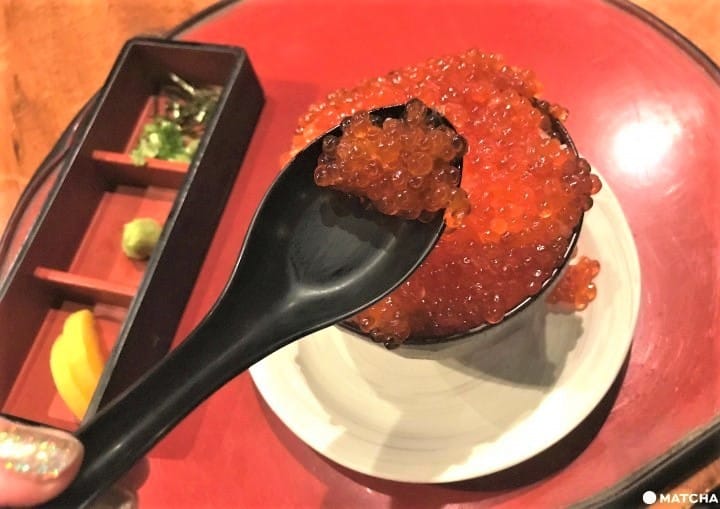 You can rest assured that you have plenty of delicious salmon roe from the first to the last bite. The mild white rice and the slightly salty salmon roe make for a very satisfying combination. Every piece of salmon roe will pop like a little firework in your mouth.
The salmon roe bowl costs 1,990 yen plus tax and is limited to one per person.
2. Grilled Atka Mackerel
If you prefer something cooked instead, the grilled atka mackerel is another Hokkaido specialty. Hokkaido's mackerels are known for their large size and rich flavor. You can easily fill your stomach without any side dishes with just one mackerel but it is usually a dish that is meant to be enjoyed alongside other side dishes.
Please be careful about the bones. The fish is usually grilled without removing any of them. The best way to remove the majority of bones is to grab the tail and remove the spine by pulling towards the head. You'll be rewarded with creamy meat and a delicious, slightly smoky flavor.
A large grilled atka mackerel costs 1,390 yen plus tax and goes great with Japanese sake or a cold Sapporo beer.
3. Zangi - Hokkaido Style Fried Chicken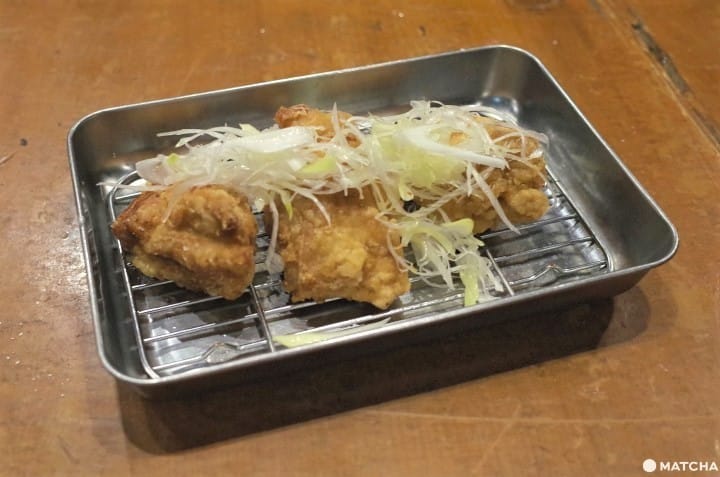 Most regions in Japan have their own area-specific style of karaage, or Japanese deep fried chicken. Zangi is Hokkaido's version of karaage. Some people say that zangi is simply another word for karaage while others say the flavor is completely different.
Zangi pieces are usually slightly larger than regular karaage. The chicken is flavored with a special spice mixture that does make it taste slightly different if you have a sensitive palate.
The best way to find out if karaage and zangi are similar is to try them for yourself. Three large pieces of zangi served with sweet-sour sauce cost 690 yen plus tax.
Enjoy the Flavors of Hokkaido in the Heart of Sapporo
Hokkaido boasts many delicious specialties and an izakaya is a great place to try a little bit of everything. If you are in the Sapporo Station area and feel hungry, Sanchichokuso Hokkaido is the best place to enjoy a delicious meal and a couple of drinks.
The store is open until midnight, so why not drop by to recharge after a day of exploring Hokkaido?
Sanchichokuso Hokkaido
Address: Hokkaido, Sapporo, Kita ward, Kita 6 jonishi 1-chome, under the JR lines Google Map
Business hours: 16:00 - 24:00 (Friday, Saturday, and public holidays - until 3:00 a.m. the next morning)
Credit cards: VISA, MasterCard, UC, American Express, DC, DINERS, JCB, NC, UFJ
Telephone: 011-206-0820
Website: http://www.gcompany.co.jp/sanchichokuso-hokkaido/shop/index.html
In cooperation with Sanchichokuso Hokkaido
The information presented in this article is based on the time it was written. Note that there may be changes in the merchandise, services, and prices that have occurred after this article was published. Please contact the facility or facilities in this article directly before visiting.