Asakusa Tourist Culture Information Center: An Asakusa Traveler's Best Ally
If you're talking Asakusa, no doubt Kaminarimon comes to mind. But across from Kaminaron there's a modern Japanese-styled building ready to aid in your travels.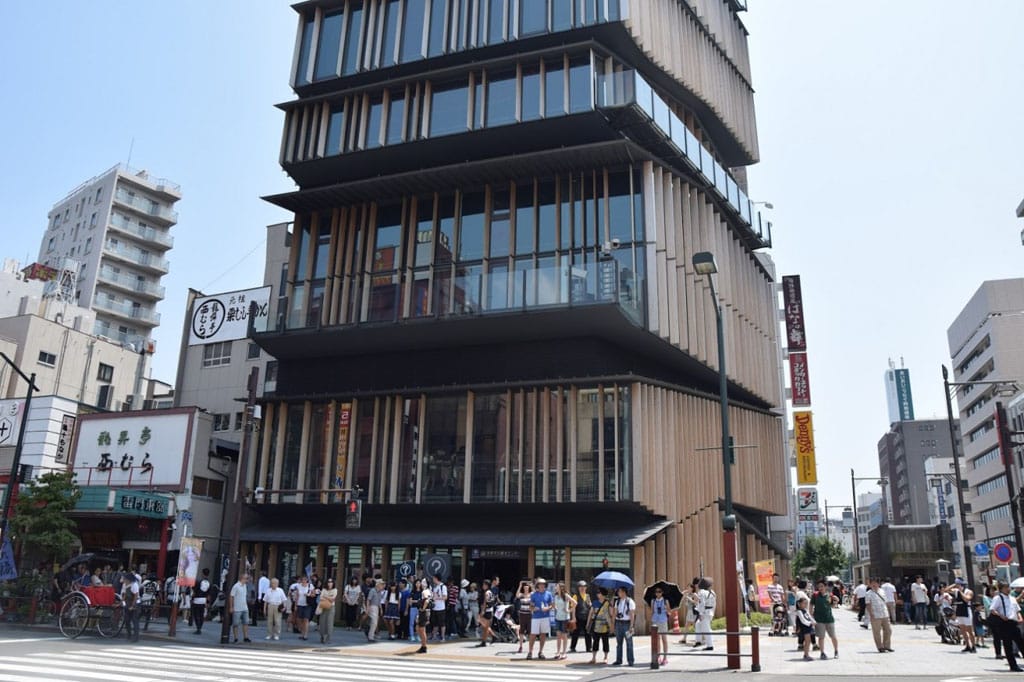 Wondering How to Go About Sightseeing in Asakusa? Head To The Asakusa Tourist Culture Information Center
If you're talking Asakusa, the first thing that comes to mind is, the Kaminarimon Gate. Across the street from the Kaminarimon Gate, there is a Japanese modern-styled building standing out amongst the crowd of buildings. This is the Asakusa Tourist Culture Information Center, run by Daito-ku.
The Asakusa Tourist Culture Information Center has plenty of traveler-friendly features such as, guidance and support in 4 languages, free Wi-Fi, as well as AC outlets. Here, we'll introduce the very useful floor services offered here.
As a side note, there's no smoking allowed within the building, and animals that are not service-pets are not allowed in the building. As for food and drinks, you can only take food and drinks into the multi-purpose space on the 6th floor.
1st Floor: Information Floor
Information Desk
When you come in from the entrance on the first floor, the first thing you'll see is this information desk (pictured above). Sightseeing tours are offered in up to four languages, Japanese, English, Chinese, and Korean. Feel free to ask any questions that you may have about sightseeing in Asakusa.
Foreign Currency Exchange
Cash is somewhat indispensable when sightseeing in Japan. In the surrounding neighborhood, there's not too many places outside of banks, and this place, that offer money exchange services. If you need to exchange money, we recommend you get it done here.
A Miniature Model of Asakusa
There is a miniature reproduction of Asakusa on display on the first floor. All the tourist spots in Asakusa are introduced and pointed out on the map, so you can plan your trip while looking at Asakusa from high above.
Round up Some Info on the Mezzanine and 2nd Floor
The Mezzanine's Outlet Equipped Standing Counter
On top of the 1st floor, mezzanine, and 2nd floor featuring free Wi-Fi, this counter has outlets that are free to use. You can come up with some travel plans, or just relax, all while getting in a view of Sensoji.
Sightseeing Information Corner
On the 2nd floor, there search computers you can also use for free, as well as all kinds of informational leaflets. You should definitely use these tools to help you build up your travel plans.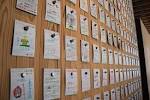 There's even a community board where visitors can attach cards with their recommended spots in Asakusa. How about using some as a hint for your trip?
Nursing Room
There's a nursing room on the second floor only accessible to women. Inside there's not just a nursing booth, but a baby changing table, and even a baby formula water heater. These facilities are highly-welcomed by travelers with babies.
6th and 7th Floor: Observation and Performance Floor
 6th Floor Multi-purpose Space
In this small theatre-like space, movies are used to introduce Daito Ward's history, future prospects, events, and culture. That day, they were playing a film that was talking about traditional Japanese dance. Please confirm that day's events at the information desk as some events require a fee. You can bring food and drink here, so you can also use this a spot to relax.
7th Floor Exhibition Space
Information on Daito Ward's future prospects as well as events are displayed on this floor.
8F Take a Breath, Relax
Observation Terrace
On the top floor, there is an Observation Terrace where you can take break, and get a great view of the surrounding area.
You can take in a bird's-eye view of the Tokyo Sky Tree and Sensouji also for free. This is definitely one stop we'd love for you to make while on your travels.
Asakusa Miharashi Cafe
The 8th floor also features a chic cafe. The menu has a wide array of drinks, including beer, as well as lunch menu items costing around 800 yen, and desserts going for about 500 yen. Take some time to relax while taking in a fine view of the scenery.
Fun and Reliable! Asakusa Tourist Culture Information Center
So how was it? Aside from the amenities outlined above, the tourist center also features a women's bathroom with a fitting board (a pull-down step used to change stockings and such in the bathroom), as well as a photo printing area on the second floor (for a fee). There's truly a plethora of features suited to fit even the most minimal of travelers' needs.
Asakusa Tourist Culture Information Center: offering up a wealth of services, assistance in times of trouble, information on sightseeing and Japanese culture, as well as a wonderful view of this tourist town. This place will no doubt support you in your efforts to have the best trip ever.
Information
Asakusa Tourist Culture Information Center
Address: Tokyo, Taito, Kaminarimon 2-18-9
Hours: 9:00-20:00 (cafe opens from 10:00, Observation Terrace open until 22:00)
Holiday: Open Year Round
Access:
Train
TOBU Isesaki Line (TOBU Skytree Line) - 5 minute walk from Asakusa Station
Toei Metro Ginza Line - 1 minute walk from Exit 2 Asakusa Station
Toei Asakusa Line - 2 minute walk from A4 Exit Asakusa Station
Tsukuba Express - 10 minute walk from A1 Exit Asakusa Station
Bus
Toei Bus - Asakusa Kaminarimon (Bus stops depend on bus route)
Taito-ku Circulation Bus Megurin - North Megurin→5-minute walk from #1 Asakusa Station、East Meguri→1-minute walk from #31 Kaminarimon-mae
Phone: 03-3842-5566
Official Homepage: Asakusa Tourist Culture Information Center

The information presented in this article is based on the time it was written. Note that there may be changes in the merchandise, services, and prices that have occurred after this article was published. Please contact the facility or facilities in this article directly before visiting.