Make Your Own Delicious Fish Cake At Suzuhiro Kamaboko In Odawara!
Kamaboko is a Japanese food product made from fish paste. At Suzuhiro Kamaboko in Odawara, visitors can try their hand at making delicious fish cakes and enjoy perfectly-presented kamaboko dishes that will satisfy your tastebuds. Visit Suzuhiro Kamaboko to experience Japan's rich culinary culture!
Kamaboko: A Unique Japanese Seafood Product
Kamaboko fish cake, a food product widely loved in Japan, is made by molding and steaming fish paste. The name of the product originates in its resemblance to the bulrush plant (gama) and its seed spike that looks like a spear (hoko).
Some of you may have seen or eaten kamaboko at least once in an udon or ramen dish. Still, few people know how it is made.
Suzuhiro Kamaboko: A History Spanning Over 150 Years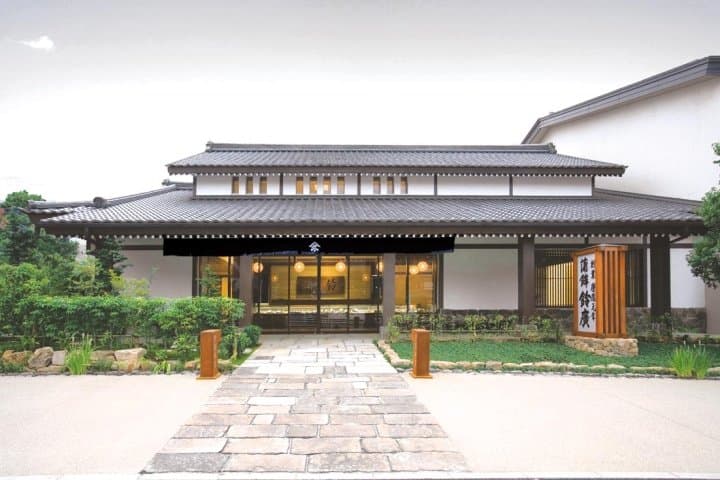 Picture courtesy of Suzuhiro Kamaboko Co., Ltd.
Loved by in Japan for centuries, kamaboko has regional variations both in its ingredients and how it's made. This has led to a diverse fish cake culture within Japan.
The kamaboko produced at Suzuhiro is called Odawara kamaboko. It is a variation made in the city of Odawara, where excellent-quality seafood is abundant. The main ingredient is white croaker, a fish whose flesh has a distinctive, firm texture.
Suzuhiro Kamaboko was founded in 1865. For over 150 years, Suzuhiro has used fresh fish and natural spring water from Hakone to make tasty fish cakes.
Kamaboko Village: Learn about Kamaboko Culture
In addition to producing kamaboko, Suzuhiro is active in promoting kamaboko culture, building an interactive facility, Kamaboko Village, right next to the Suzuhiro store. The village has multiple facilities including a museum, a restaurant, and a market where visitors can learn about and try these fish cakes.
Let's take a closer look at some of the facilities at the village.
Kamaboko Museum: Make Your Own Kamaboko!
The first and third floors of the museum are used for workshops. On the first floor, you can try your hand at making kamaboko and chikuwa (*). On the third floor, you can make fried kamaboko.
Visitors can reserve a workshop at the museum. However, weekends and national holidays can be busy, so we recommend booking online (Japanese) for a workshop on those days.
*As of August 2020, workshops are limiting the number of participants to prevent the spread of COVID-19.
*Chikuwa: Another traditional Japanese food made of fish paste. Unlike kamaboko, chikuwa is typically grilled.
After learning and watching a craftsperson's demonstration of the process, you can make your own kamaboko. The instructor's hands are projected onto a large screen for you to follow along. The instructor uses a spatula to spread and mix the fish paste repeatedly. Then, the fish paste is moved onto a board and shaped.
You can also make chikuwa, a cylinder-shaped seafood product made from fish paste.
Once the fish paste is mixed, flatten it with the spatula into a square shape. Wrap it onto the bamboo stick and set it on the machine to grill. The stick is rotated on the machine so that the chikuwa is evenly cooked. Hit the sticks to remove any excess air and leave them to grill for 20 minutes.
Picture courtesy of Suzuhiro Kamaboko Co., Ltd.
While the chikuwa is being grilled, you can watch the instructor at work. Suzuhiro has 16 kamaboko craftspeople who are of top-level technician status in the country. It is the largest group of kamaboko professionals in Japan.
The chikuwa are done! The fish paste has mirin (*) in it, which adds depth to the flavor.
The kamaboko takes an hour and a half to steam. While you wait, you can check out the rest of the museum and visit some of the other facilities.
*Mirin: A type of sweet sake used for cooking.
The Science of Kamaboko
On the third floor is the Food Science and Nutrition of Kamaboko, where visitors can learn the secret behind the flavor of the kamaboko.
Around six to eight fish are used to make one kamaboko. The Hakone spring water used has minimal iron content, which helps remove the blood, fat, and other excess elements from the fish, resulting in clean white fish paste.
If you add salt to the paste, the texture becomes firm. Used specifically for kamaboko, the salt is sun-dried and contains lots of minerals. High in protein and low in fat, kamaboko is both delicious and healthy!
Elennagosso: A Buffet Restaurant
Stop by Buffet Elennagosso to taste some really good food!
The buffet serves various types of kamaboko, finger food, and dishes using local ingredients.
The Hakone craft beer is made with the same natural spring water used during kamaboko production. This award-winning craft beer is brewed from select malt and hops. While the Hakone Pils and Odawara Ale are the most famous, we also recommend ordering the seasonal beers.
Having won the Japan Brewers Cup two years in a row, the Ashigara Weizen—a summer beer—is a fan favorite. If you want to try a variety of flavors, we suggest the Hakone triple beer-tasting set (650 yen including tax) featuring three types of brewed alcoholic beverages.
Cafe107
Elennagosso also operates a cafe. Renovated in September 2019, Cafe107 is located inside a retired Hakone Tozan Railway MoHa1 107 series.
Car 107 has remained active for over one hundred years throughout four Japanese eras: Taisho (1912 -1926), Showa (1926 -1989), Heisei (1989 - 2019), and Reiwa (2019 - present). The seats feature Hakone's famous yosegi-zaiku (Hakone marquetry) pattern. The screens inside show scenes along the Hakone Tozan Railway. It will give you the illusion of actually riding aboard the train. Although it has retired, the train car exudes the beauty of this beloved railway line.
Getting to see the driver's seat up close is a bonus feature for train lovers!
The coffee (300 yen with tax) is made from beans from Suzua Coffee—a famous local coffee shop—and Hakone's spring water. This soothing beverage has a faint aftertaste. Hop inside Cafe107 and order a train-shaped strawberry mousse plated on a chocolate railroad (700 yen with tax). You will feel as if you're on a train headed for Hakone!!
You can also enjoy kamaboko finger food at Cafe107. Out of the 107 variations, three fish cakes are chosen daily for customers (500 yen with tax).
Suzunari Market: Find the Perfect Gift!
At Suzunari Market, you will find a wide selection of local goods in addition to kamaboko. Over two hundred different products are sold here.
If you want to try freshly fried kamaboko, head to Suzuten. Those eager to try a variety of kamaboko should order the tasting platter (500 yen with tax) at the Kamaboko Bar. Meanwhile, Cocon specializes in handmade high-quality kamaboko made from fresh fish meat.
The toy car kamaboko is sure to catch the eyes of children. Using only natural dyes with no added chemicals or preservatives, it is safe for anyone to eat.
In fact, kamaboko is a tasty snack to eat on its own. We recommend the Kireteru Itawasa (Japanese), a pre-cut block of tasty kamaboko you can quickly enjoy after purchasing.
Suzunari Market also offers Puri-kama (Japanese), a service to print your drawings and handwriting on kamaboko. If you're sending it as a gift, you can have the product wrapped in a cloth designed by the famous textile brand Hamamonyo. The service takes 30 minutes.
Before you leave, remember to stop by the museum to pick up the kamaboko you made earlier. Since no preservatives or chemicals are used, make sure to eat it within three days.
Try Making Kamaboko at Home
Picture courtesy of Suzuhiro Kamaboko Co., Ltd.
If you're interested in making kamaboko at home, the easiest way would be to pick up a kit. This is a fun, hands-on activity to do during the summer break. It can be ordered from the Suzuhiro online store (Japanese).
Suzuhiro Kamaboko Village: A Vacation Away from the Crowded City
Enjoy local kamaboko, craft beer, and coffee at the Suzuhiro Kamaboko Village! Easily accessible from Tokyo Station, the village is only half an hour away by Shinkansen (bullet train). It's the perfect place to visit with the whole family.

As of August 2020, Suzuhiro is taking preventative measures against the spread of COVID-19. When visiting Kamaboko Village, you can feel at ease knowing proactive initiatives are in place.

The information presented in this article is based on the time it was written. Note that there may be changes in the merchandise, services, and prices that have occurred after this article was published. Please contact the facility or facilities in this article directly before visiting.