Near Hiroshima! Mihara: Food, Fun Activities, and Amazing Places to Visit
Mihara is one of the top travel destinations in Hiroshima! With stunning scenery, fun activities, ancient temples, and delicious cuisine, this seaside city is ideal for a day trip from Hiroshima and a must-visit while in western Japan.
Mihara - A Seaside Town in Hiroshima
One of Hiroshima's most scenic travel destinations, the seaside town of Mihara is packed full of delicious food, serene nature, and Japanese culture.
In this article, we'll introduce seven facilities where you can experience the charms and culture of Mihara for yourself, including some of our favorite sightseeing locations and places to eat.
Traveling to Mihara
Getting to Mihara is a breeze! Traveling by Shinkansen, Mihara Station is just half an hour north of Hiroshima Station. As soon as you arrive, you'll see Mihara's unique blend of history and modern culture.
Mihara Station is built right into the base of the Mihara Castle Ruins!
1. Getting Started at the Mihara Tourist Information Center
If you exit the station and head to the left, you'll find the Mihara Tourist Information Center. The center offers bicycle rentals, which are a great way to get around the city. You'll also need a bike if you'd like to visit Mihara's famous floating torii gate, which you can find at an Inari Shrine 10 minutes south of Mihara Station.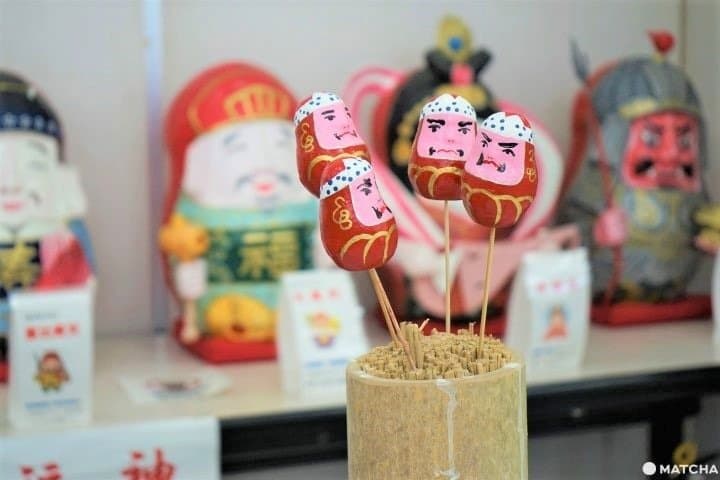 The information center also offers a workshop for guests to enjoy one of Mihara's traditional crafts: painting Daruma dolls! Daruma dolls are Buddhist symbols thought to bring good fortune. While these adorable, rotund figurines can be found all across Japan, here you can try your hand at painting one yourself.
The staff will show you how to paint the face and headband onto your Daruma. Now, just wait a few minutes for him to dry and you've got the perfect souvenir.
2. Gokurakuji Temple: See Daruma Dolls From Across Japan
Now that you've made your very own Daruma, head to Gokurakuji Temple. A twelve-minute walk east of Mihara Station, the temple hosts Japan's largest Daruma museum called Aoyama Collection Daruma Memorial Museum.
Here you'll find a large collection of figures from all over Japan, as well as paintings and sculptures. There are quite a few fun modern takes on the traditional doll, too!
Admission to the Aoyama Collection Daruma Memorial Museum is free. Be sure to enjoy the beautiful temple grounds while you're here.
3. Buttsuji Temple: Experience Zen Meditation
Next, let's head to Buttsuji Temple. With a 600-year history and expansive temple grounds, this is a fantastic place to enjoy the history and nature of Mihara. From the Mihara Station bus stop, you can take a Geiyo Bus to Buttsuji Temple. The trip takes just over half an hour.
Buttsuji's sprawling temple grounds are nearly 30 square kilometers in total, and full of amazing scenery.
As you walk toward the main hall, you'll pass a huge cliff face engraved with Japanese characters. These characters express a sentiment of reverence and respect for Japan's emperor.
Buttsuji is also home to several Zen gardens, which make a fascinating counterpoint to the nature surrounding the temple. Buttsuji even offers courses on Zen meditation. You can experience the calm of an hour long meditation!
4. Otori Shrine: Walk Through Vermillion Torii Gates
If you've ever seen Kyoto's Fushimi Inari Shrine, then Otori Shrine's long row of brilliant red torii gates will look quite familiar. Reaching Otori Shrine can be reached in just over 5 minutes on foot from Mihara Station, and you'll pass through 66 torii gates on your way to the hilltop shrine!
The shrine grounds are full of fascinating statues and beautiful halls. Once you reach the hilltop shrine, you'll be treated to lovely scenery and a beautiful view of the town below.
5. Make Adorable Animal Bread at Hattendo and Relax at Orchard Cafe
Established more than 80 years ago, Hattendo is a bakery that specializes in Japanese cream bread. They offer a thirty-minute workshop, in which participants make two different kinds of dessert bread.
The course costs 1,000 yen and doesn't require a reservation. If you're traveling with family, don't miss out on this kid-friendly activity!
Just across from Hattendo, you'll find Orchard Cafe, the perfect place to indulge your sweet tooth. Especially popular are their signature Orchard Parfait (1,500 yen before tax) and fruit sandwiches (400 yen before tax).
Hattendo and Orchard Cafe are 30 minutes from Mihara Station by taxi.

6. Enjoy Lunch at Pizzeria Yogansu
If you're looking for something a bit more substantial to eat, head to Pizzeria Yogansu! A 4-minute walk from the station, this classy restaurant offers a delicious fusion of Italian and Japanese cuisine.
From fresh salad to unique dishes sweet and savory pasta featuring Japanese kabocha, their menu is filled with delicious lunch and dinner options.
7. Souvenirs and Scenery at Michi no Eki Mihara
Let's pick up some souvenirs before we head home. One of the best places to find local specialties is Michi no Eki Mihara. From Mihara Station, take a 5-minute train ride to the neighboring Itozaki Station, then a 15-minute walk north. In addition to the souvenir shop on the ground floor, be sure to walk up to the upstairs deck and enjoy the panoramic ocean view!

The Sea, Mountains, and Sky of Mihara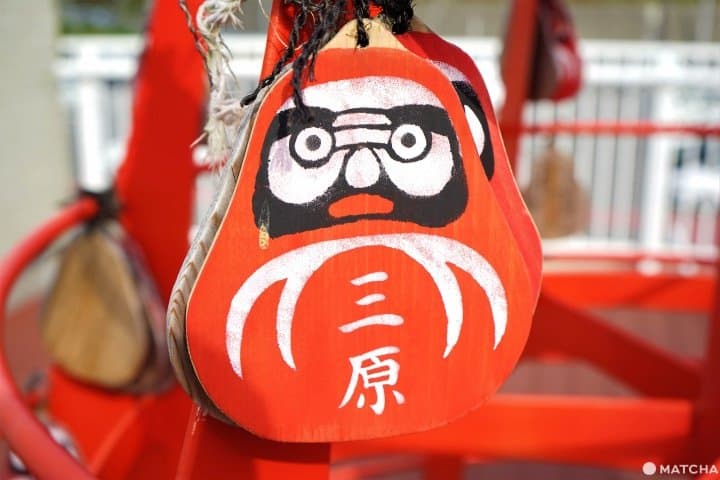 When describing Mihara, locals often use the phrase "Umi, yama, sora," or "Sea, mountains, sky." This phrase really captures the expansive scenery of the seaside town; if you're looking for a travel destination with beautiful views, delicious food, and more, take a trip to Mihara!

The information presented in this article is based on the time it was written. Note that there may be changes in the merchandise, services, and prices that have occurred after this article was published. Please contact the facility or facilities in this article directly before visiting.