A Guide To Budget Hotels, Ryokan And Accommodations In Japan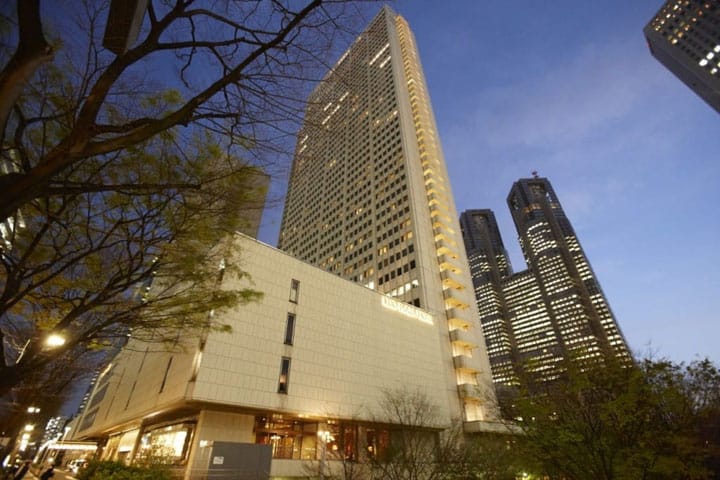 This article introduces the various types of lodging facilities or accommodations in Japan. From traditional ryokan inns, business hotels and low-cost capsule hotels to youth hostels, manga cafes, love hotels and more!
Compare the Types of Places to Stay in Japan!
In Japan, there are various types of accommodations to choose from, from traditional Japanese ryokan inns to western-style major hotels and more. The average price of a stay is approximately 15,000 yen per night.
When traveling Japan, you should select a hotel of your choice according to the location you'd like to stay in and your budget.
Low-cost Hotels (Business Hotels, Capsule Hotels, Youth Hostels, Guesthouses, Manga Cafes)
When searching for low-cost places to stay in Japan, business hotels, capsule hotels, guest houses, or youth hostels are recommended.
These types of lodging facilities have limited services or dining options, so they are less expensive to stay at than standard accommodations.
Business Hotels
At business hotels, there are beds, showers, bath robes, and other amenities that you can use during a short-term stay. It is very simplistic in comparison to a luxury hotel, but it is enough to get some rest during your travels. Some of them come with breakfast as well.
Accommodation fees range from around 5000-10,000 yen, with the average falling at about 8000 yen.
Capsule Hotels
From Take A Bali Break At The Luxurious Anshin Oyado Capsule Hotel
The room in a capsule hotel is just big enough for someone to lie down. There are no special services or meals, but there are some facilities that have restaurants attached to the hotel itself. Some people might find it cramped, but for those just looking for a place to sleep, a capsule hotel may just be enough. Accommodation fees are around 2000-4000 yen.
Guesthouses and Youth Hostels
From 328 HOSTEL and LOUNGE, The Closest Guest House From Haneda Airport (Japanese)
At a guesthouse, you will be sharing one room with several other people. It does not come with amenities or meals, but many places come with kitchens so you will be able to cook for yourself. The average accommodation fee is approximately 2000-6000 yen. There are some guesthouses with private rooms, but the cost may be slightly more expensive in such cases.
Youth hostels that are known to be low-cost can also be found all over Japan as well. Like a guest house, you will be sharing a room with several others.
Youth hostels usually come with either breakfast or dinner and the accommodation fee is around 3000-6000 yen.
Manga Cafe
Japanese Encyclopedia - Manga Kissa (Manga Cafe)
Manga cafes or manga kissa in Japan are internet cafes where you can spend the night for around 1500-3000 yen. There are no beds and rooms are more like a cubicle with a chair and a computer. If you cannot find a place to stay or if you are running on a limited budget, this may be a possible choice. This is not exactly a place to spend a relaxing night of sleep though, so please keep this in mind.
Ryokan - Traditional Inn
From Sukeroku No Yado SADACHIYO In Asakusa: Travel Back In Time To Edo
A ryokan is a traditional Japanese inn with tatami mats and shoji doors where you can enjoy Japanese cuisine in an authentic atmosphere. When staying at a ryokan, many locations serve typical Japanese breakfasts with rice, miso soup. and pickles. When requested, you will be able to add a dinner as well. Frequently in this types of accommodations an authentic Japanese dinner is served with small plates of vegetables, fish, and meat can be savored with rice.
In the mountainous areas there are ryokans with hot springs where you can take a relaxing dip to rest up from your travels.
Compared to the budget hotels, the accommodation fee is slightly on the higher side. It can range from 6000-50,000 yen per person per night with an average price of 15,000 yen.
Read also:
Minshuku Home Stay
Minshuku is a Japanese-style accommodation facility that is more simple than a ryokan. In one minshuku, there are approximately three to five rooms and is usually a family-run accommodation.
Since it is smaller in size, the staff at a minshuku are better able to cater to your needs and take care of you. A minshuku is a great place to get to know the staff and learn more about the surrounding areas with local restaurants and shops.
At a minshuku, most sleeping areas tend to have tatami mats and shoji doors. Many of the places also come with either breakfast or both breakfast and dinner.
Basic amenities such as shampoo and soap are available, but bathrooms and toilets may be shared among others.
Accommodation fee ranges from 6000-8000 yen, making them slightly less expensive than a ryokan. For those looking to stay on budget while experiencing a typical Japanese lifestyle, this may be for you.
Hotels
From Spend A Luxurious Time At The Classic Tokyo Plaza Hotel (Japanese)
In a Japanese hotel, the facilities are very similar to ones you will find in western hotels with a bed and shower. For first time visitors to Japan, this may be a good introduction to Japanese accommodations.
One way to enjoy a stay in a hotel is the dining options. Breakfasts at many Japanese hotels have bread, salad and a western-style buffet, but there are some with miso soup, rice, and other Japanese dishes as well. It may be fun to try out a variety of different dishes.
Prices range from 6000-50,000 yen per person per night with an average price of 15,000 yen. Some luxury hotels can go well over 10,000 yen per night at times.
International Hotels
In large cities, there are many international hotel chains that have branches in Japan.
For those who would like to experience western-style service, there are hotels such as the Ritz Carlton, Mandarin Oriental, Conrad, Grand Hyatt, and the Peninsula Shangri-La in major cities such as Tokyo, Osaka, and Kyoto. You will be able to experience the world's top class service here.
Classic Japanese Hotels
Classic Japanese hotels that have been open for nearly a century are known for their formal and courteous service. The three major classic Japanese hotels are the Teikoku Hotel, Hotel Okura Tokyo, and Hotel New Otani.
Restaurants in those hotels are great to visit whether you are staying at the hotel or not. There are plenty of visitors who go just to savor their delicious curries and pancakes. Why not stop by the restaurants to taste the classic flavors of Japan?
Many of the staff in international and classic Japanese hotels can speak English.
For those who are unfamiliar with the language or if it is your first time visiting Japan, these types of hotels may be helpful during your stay.
Love Hotels
From Fuki: A Historical Love Hotel In Osaka
A love hotel is a lodging facility for couples with a very fancy interior compared to standard hotels.
Most rooms have a large bed, and a shower or a bath. There are amenities such as shampoo, skin care treatment, but dining options are not available usually. There are some facilities with karaoke or even a jacuzzi bath. Rates are around 6000-20,000 yen.
Read also:
How To Book a Hotel
Most hotels and ryokans can be reserved through the company's online website.

On the page for reservations, you will be able to select your check-in and check-out date along with room type, the number of people staying, and meal options.

You will be able to pay with credit card online or you may be able to pay with credit card or cash on site.

Please note that Japanese ryokan or minshuku-style accommodations often cannot accept credit cards. If you plan on staying at a ryokan or minshuku, it may be safe to prepare some additional cash just to be safe. In the case you do not understand Japanese, using a hotel booking site in English may come in handy such as trivago.com or booking.com.

The information presented in this article is based on the time it was written. Note that there may be changes in the merchandise, services, and prices that have occurred after this article was published. Please contact the facility or facilities in this article directly before visiting.