Delicious Souvenirs From Takamatsu: Sanuki Udon, Olive Oil, Sugar And More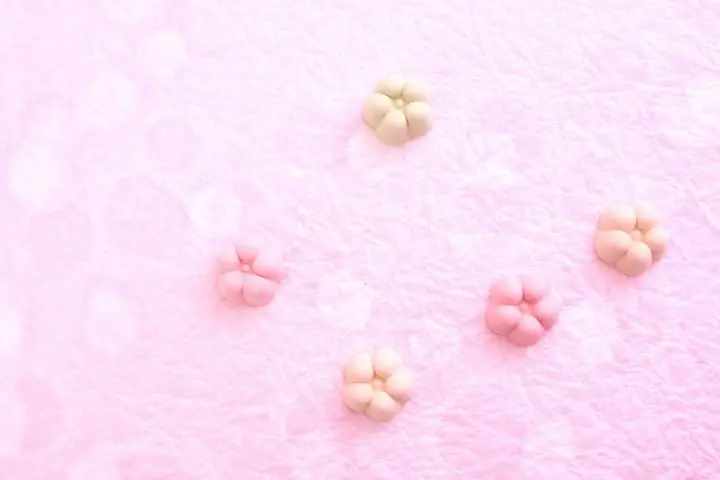 Kagawa prefecture is where you can find a wide variety of foods that you might not expect to see produced in Japan. In this article we discuss the best places to purchase Sanuki udon, olive oil, Japanese sugar and other local products.
Table of Contents:
1.Souvenirs from Takamatsu
2.Buying Souvenirs at Takamatsu Station and Airport
3.Other Handy Places to Find Souvenirs
Souvenirs from Takamatsu
If you are traveling to Takamatsu city in Kagawa prefecture, you may be considering picking up some of their famous Sanuki udon, soy sauce, olive oil and other locally produced foods as souvenirs.
In this article, we will discuss where you can purchase souvenirs in the city, at Takamatsu Airport, and Takamatsu Station, as well as other interesting places to find souvenirs when sightseeing in the city.
Udon and Age Pippi
When speaking of Kagawa prefecture, the main thing that comes to mind is Sanuki udon. Sets featuring uncooked noodles and soup base can be purchased at both Takamatsu Airport and Takamatsu Station. If you've become a fan of Sanuki udon during your trip, you should pick some up to take with you after your journey.
Recently, 'age pippi', a deep fried udon noodle snack, has become popular as well, as these crispy noodles are very light and easy to carry.
Soy Sauce
Soy sauce is one of the most popularly produced products in Kagawa. The soy beans are thoroughly ripened and prepared using traditional techniques, which give this soy sauce a rich, flavorful taste. This is an ideal souvenir for fans of Japanese cuisine.
Olive Oil
Kagawa prefecture's Shodoshima has mild weather and little rain, and makes use of its Seto Inland Sea related climate to cultivate and produce olive oil. The olive oil produced in Shodoshima has received acclaim at international olive oil competitions. As Japanese olive oil is somewhat unusual, it makes for an excellent souvenir.
Wasanbon (Refined Japanese Sugar)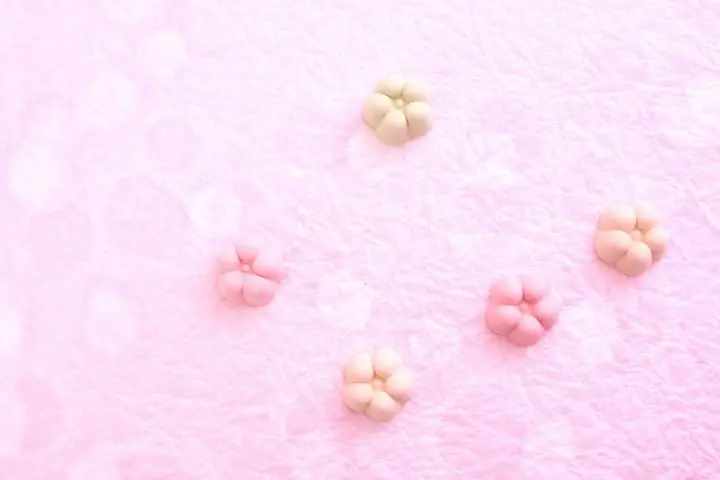 Wasanbon(refined Japanese sugar) is a fine, sweet sugar that is widely produced in Kagawa, Tokushima, and throughout the Shikoku region. Wasanbon is most commonly used when making hardened Japanese sweets, which are known for their cute appearance and melt-in-your-mouth sweetness.
Buying Souvenirs at Takamatsu Airport
There are many souvenir shops to choose from inside Takamatsu Airport, as well as lots of restaurants serving their famous Sanuki udon.
At the souvenir shops, you should check out Sanuki udon kits, age pippi, kyuman, a popular Kagawa sweet, and many other representative items from the prefecture. One that we strongly recommend as a souvenir is the Shodoshima olive ramen. Made from dough with Shodoshima olives mixed into it, these noodles give off the refreshing scent of olives when boiled. And as they come with the soup as well, you can make your very own ramen at home quite easily with this item.
Ekinaka (Takamatsu Station) Souvenir Shops
Although there aren't any souvenir shops in the station itself, there are many kiosks and convenience stores that sell them.
One of the best places to check out is the Seven Eleven Kiosk Takamatsu Meihinkan, located in Com Takamatsu, which adjoins the Takamatsu Station building. Here you can find a great selection of souvenirs, including Sanuki udon kits, refined Japanese sugar, Kawara senbei, and many other popular products made in Kagawa.
Other Handy Places to Find Souvenirs
There are some great shops other than at the airport and station where you can pick up some souvenirs from Takamatsu.
Shikoku Shop 88
Sun Port, a shopping center located at the Port of Takamatsu, is where you will find Shikoku Shop 88, a store not only selling souvenirs from Takamatsu, but from all across the Shikoku region. Not only do they have Kagawa's famous soy sauce and tsuyu for udon noodles, but you can also purchase salt seasoning from the Seto Inland Sea here as well. If you are going to be stopping by in the port, then you should definitely check out Shikoku Shop 88 for your souvenirs.
Address:Kagawa, Takamatsu Sunport 2-1 Takamatsu Symbol Tower 1F
Website: Shikoku Shop 88 (Japanese)
Takamatsu Marugamemachi Shopping Street
This shopping street is only a five minute walk from Takamatsu Station, and is full of small shops, restaurants, fashion boutiques, and stores of many different genres.
While there isn't specifically a souvenir shop, there are general stores and old Japanese-style confectionery stores here where you can easily find souvenirs. If you'd like to enjoy the atmosphere of the area as you shop, then casually strolling through this shopping street is a must.
Website: Takamatsu Marugamemachi Shopping Street
Kagawa Bussanten Ritsurinan
Kagawa Bussanten Ritsurinan is a shop specializing in traditional crafts from Kagawa located in Ritsurin Garden. Here you can find Kagawa lacquerware, Takamatsu Zakko (papier mache) as well as Sanuki Udon and Kagawa sweets.

Address: Kagawa, Takamatsu, Ritsurincho 1-20-16
Website: Kagawa Bussanten Ritsurinan (Japanese)

The information presented in this article is based on the time it was written. Note that there may be changes in the merchandise, services, and prices that have occurred after this article was published. Please contact the facility or facilities in this article directly before visiting. Some of our articles contain affiliate links. We kindly ask our readers to exercise careful judgement when making a purchase or booking a service online.