Experience The Warmth Of The Locals At Nuttari NARI In Niigata
NARI, a guesthouse and bar located in Niigata's Nuttari area, is a fusion of historic and modern construction which has been open since January 2017.
15 minutes from Niigata Station on foot, Nuttari is an area beloved in Niigata for its retro stylings. Nuttari is known for the Nuttari Terrace Shopping Street, where old and new coexist in the row houses of what was once Nuttari city, and in January 2017, Nuttari NARI opened in the area. Based in a renovated 90-year-old traditional Japanese house, Nuttari NARI operates as an inn while retaining the good qualities of traditional homes in the area.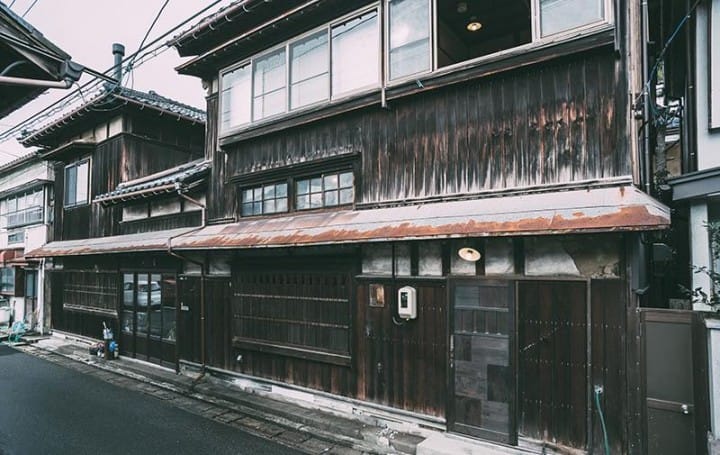 Photos provided by: Nuttari NARI
Nuttari NARI has an elegant facade that leaves a distinct impression. The owner, Omomo-san, was also charmed by the building's look, which is what led her to open the guesthouse here.
Open the glass door to the entrance way and a dirt floor will spread out before you. Step inside and book a room at the reception counter just to the right, and the staff will show you to your room.
Seasonally Themed Guest Rooms are a Point of Pride
The guesthouse has co-ed dormitories, women-only dormitories and private rooms. Each one has been built to have a seasonal theme, so you can enjoy the four seasons inside your room.
This is Kochi, a women-only dormitory. It is themed after spring.
The floor uses cherry tree wood, and the walls are adorned with pale pink sakura petals. The beds have some extra room, so you can relax comfortably.
One night is 3700 yen per person.
This is Hae, a co-ed dormitory. It is themed after summer. Its imposing beams and beds that reach up to the ceiling are quite impressive. The walls are patterned after paddy fields in summer, with a slightly green tint. These beds also have some extra room for you to stretch out.
One night is 3500 yen per person.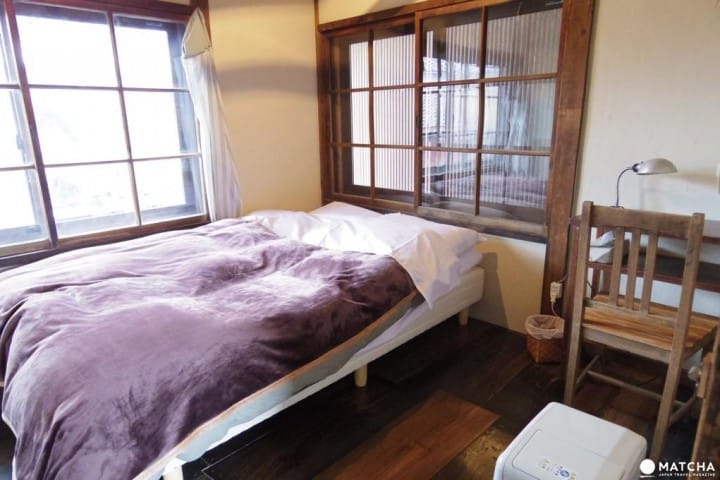 This is double room Ogi, a private room with a double bed. Ogi is themed after fall.
Made with visible beams, the room atmosphere brings a loft to mind. The bed in the center and the desk nook engender the room's simple beauty.
One night is 4500 yen for one person, 8000 yen for two people.
This is the Japanese-style room Ibuki. This traditional tatami room is themed after winter.
You can see a courtyard from the window, which displays different faces from season to season. The alcove is surrounded by dark persimmon trees. The room can hold up to three guests, so you can enjoy your stay with family and friends.
One night is 5000 yen for one person, 9000 yen for two people, or 12,000 yen for three people.
The information presented in this article is based on the time it was written. Note that there may be changes in the merchandise, services, and prices that have occurred after this article was published. Please contact the facility or facilities in this article directly before visiting.