Five Cultural Highlights Of Tsuruoka And Sakata, Yamagata Prefecture
Well-known for its hot springs and scenic views, Yamagata is a wonderful place to immerse yourself in Japanese culture. Let us introduce five highlights of Tsuruoka and Sakata, two cities that boast great spots to visit in the Tohoku region.
4. Discover the World of Jellyfish at Kamo Aquarium
Tsuruoka city is well-known for its impressive culture and history, but Kamo Aquarium is an expression of the modern side of Tsuruoka.
At the Kamo Aquarium, in addition to fresh water and sea water fish tanks, you can find a jellyfish incubation center, pools with sea lions and seals along with many other underwater creatures.
Photo courtesy of ©JNTO
One of the highlights of this aquarium is the Jellyfish Dream Theater where you can see jellyfish swimming in a large tank. Kamo Aquarium houses the world's largest variety of jellyfish and is known internationally for the research into bioluminescence that is performed here.
How about relaxing for a while as you watch the pretty jellyfish float about?
5. Somaro - Enjoy the Graceful Performance of Maiko
Sakata prospered as a port town that connected the Sea of Japan and the Seto Inland Sea, bringing the culture and customs of Kyoto and Osaka to the region.
Somaya was a famous restaurant with a history spanning over 200 years in Sakata. It was renovated and reopened in the year 2000 under the name Somaro.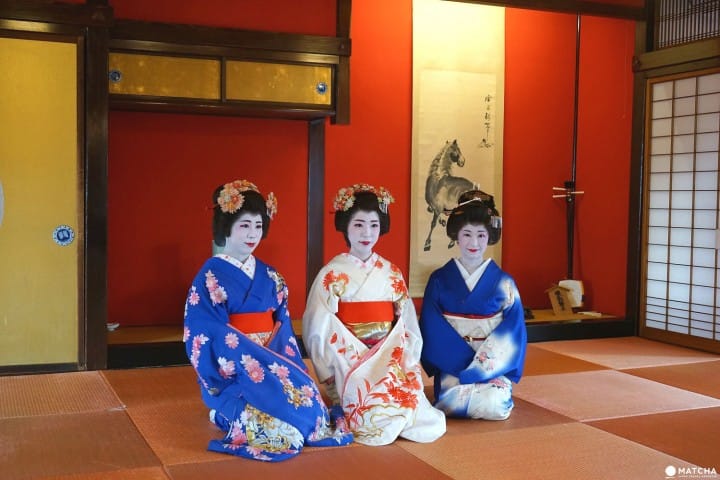 Somaro is a ryotei (Japanese luxury restaurant) serving kaiseki style dishes alongside dance performances by maiko. Within the restaurant, you will find tea rooms with displays of beautiful works of art. The customers can of course also enjoy performances by Sakata maiko here at Somaro.
In Conclusion
Out of the many highlights of Yamagata, we have featured only five this time. If you have at least two days in your schedule, you should be able to leisurely enjoy all the spots mentioned in this article. For those who would like to take their time to enjoy the suburban lifestyle and the culture of Japan, a longer stay is recommended.
Hina Confectionery of Tsuruoka
This article was written by the lead English editor of MATCHA following her participation in the Japanese culture experience tour "O-Hina-sama Cooking in Tsuruoka" organized by ANA Sales.
Tsuruoka is a city well-known for its unique Hinagashi (sweets offered during the Doll Festival), and this tour was designed to allow visitors to experience not only the abundant food culture of Tsuruoka, but also the multifaceted historical spots that are found in Tsuruoka and Sakata. The places mentioned in this article are only a part of the "O-Hina-sama Cooking in Tsuruoka" tour.
ANA Official Site: https://www.ana.co.jp/asw/LocaleSelectServlet
Sponsored by All Nippon Airlines Co., Ltd
The information presented in this article is based on the time it was written. Note that there may be changes in the merchandise, services, and prices that have occurred after this article was published. Please contact the facility or facilities in this article directly before visiting.