Let's Hit The Slopes! A Ski Gear Guide For Beginners
There are plenty of places in Japan to enjoy skiing and snowboarding. Here's what you should wear and what you should bring to your first trip up the slopes.
Even OK for Novices!
Many people look forward to enjoying winter sports when they come to Japan. There are plenty of places in Japan which are famous for their snow quality, like Hokkaido's Niseko area and the former Olympic venue of Nagano. However, people who are not used to snowy weather might have these sorts of questions.
"How cold does it get" in snowy places?
"What should I wear to the ski slopes?"
"Can I rent ski and snowboard gear on location, at the ski resort?"
I also had these questions, because even though I was a beginner, I was invited to go snowboarding! As a Tokyo resident, I almost never have chances to experience snow. When it occasionally snows in Tokyo, I frequently panic and end up slipping and falling. I thought, "I'm a total novice and I don't even have one piece of ski gear… will I really be OK?" Turns out, it was fine. However, there are also things I wish I'd known from the start. I'll explain what you need to know about clothing and gear as a beginner on the slopes.
What to Buy in Advance
For peace of mind, you should buy goggles, a neck warmer, gloves and a knit cap that covers your ears in advance. Before I went snowboarding, I thought, "I have a muffler, I'll use that," "Do I really need goggles?" and "I'll use the gloves I had at home." These were all severe miscalculations on my part.
Goggles
Without goggles, your eyes get so cold they start hurting, and because glare reflects off the snow, without goggles, your eyes will get extremely tired. With goggles, you don't have to stress about it. Cheap models are about 5000 yen. If you wear glasses, I recommend using goggles which you can wear over your glasses.
A Neck Warmer
If your skin is even somewhat exposed, the chill will get in through that area. Use a neck warmer to retain warmth. If you fall while wearing a muffler, there's a chance that it could choke you. It costs anywhere from 1500 to 3000 yen.
Gloves
Regular thin gloves get filled with snow, and you'll lose feeling in your hands. Be sure to buy waterproof gloves! They will also mitigate the impact of falls when you put your hands out. Gloves cost from 3000 to 10,000 yen.
A Knit Cap
Depending on the time of day and weather conditions, the hair on your head may freeze from the cold, so carry a knit cap that covers your ears.
This is how I look, fully geared up. There are ski resorts where you can rent goggles and gloves, but there are some where you can't rent gear, so buy them in advance to be safe. Expect to pay 500 to 1000 yen per item when renting.
What You Can Rent at the Slope
・Ski set Skis, stocks, boots
・Snowboard set Snowboard, boots
・Ski wear (jacket and pants)
You can rent these sets at the ski slopes. Their prices will vary, but most places rent out ski/snowboard gear for 4000 to 5000 yen, and ski wear is usually 3000 to 4000 yen. When renting, pay the extra fee for insurance (around 500 yen). You can't just think "it's a pain to rent everything, I'll just go in my regular clothes." Without ski wear, the snow will get in your clothes and chill you to the bone. Be sure to get ski wear, both a jacket and pants.
What You'll Be Glad You Brought
These aren't must-have items, but they're helpful to have.
Padded Tights
Falling over and over is very painful. Wear padded tights to protect your rear end, and you'll feel a lot better.
A Small Pouch
If you have a pocket-sized pouch separate from your regular wallet, it's convenient for when you want to buy a drink or food.
A Waterproof Ziploc Bag
The surface of your phone might freeze over, so put it in a Ziploc to be safe.
Chocolate
Once you start going down the mountain, it takes time to make it to a lodge. Keep your energy up.
Sunblock and Lip Cream
Even if it isn't sunny, the snow glare can burn your skin, and the dry air can chap your lips, so carry these for peace of mind.
*Make sure to close the zipper on your ski jacket when you put these in your pocket, so they don't fall out.
What Should I Wear on the Day Of?
Obviously, ski resorts are freezing. I recommend wearing tights underneath warm clothing. Check the temperature beforehand to figure out how many layers you'll need. Avoid sneakers, since you'll have to walk on top of snow. You also sweat a surprising amount while snowboarding, so bring a change of clothes (tights, underwear, etc.) and a towel. It may hit minus temperatures once you get up the mountain, but if you're wearing a knit cap, goggles, a neck warmer and ski wear, you won't feel the cold too much.
Let's Head to the Snowy Slopes!
The only thing to do after that is to enjoy your time snowboarding! If you go with experienced friends, ask them to help you out. There are also places which offer lessons for beginners. Also, because most ski slopes are at the tops of mountains, weather conditions can change abruptly, and you might be blanketed in snow much snow you can't even see a few meters ahead. This is very dangerous, so if the snowfall becomes too intense, don't force yourself to keep going. Your safety is paramount. Most ski resorts will close in the evening, so give yourself extra time to enjoy winter sports in Japan!
Kawaba Ski Resort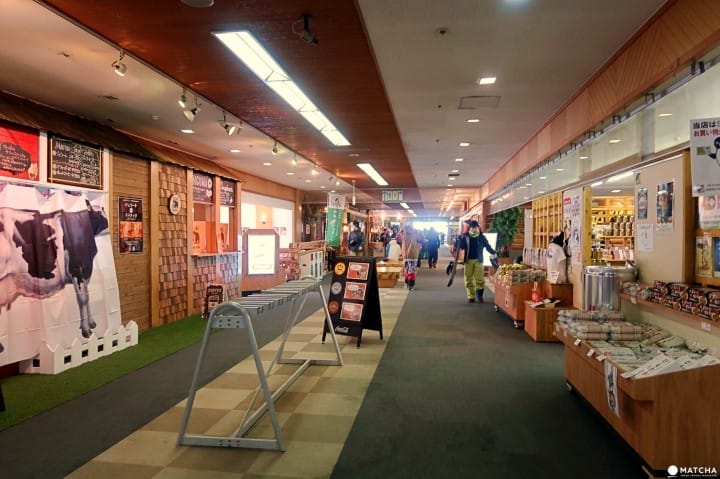 I went to the Kawaba Ski Resort in Gunma, which has fine, powdery snow. You can rent ski and snowboard gear, as well as ski wear. You can't rent goggles or gloves, but you can buy them at the sporting goods store inside the facility. It takes about an hour from Tokyo to get to Jomo Kogen Station, then from there, it's a 50 minute ride on the free shuttle bus. The slopes are busy with people, as it's an easy day trip away from Tokyo.
Also read:
5 Ski Resorts To Enjoy On A Day Trip from Tokyo In 2017-2018
Top 5 Ski Resorts In Snowy Hokkaido For Winter 2017-2018
Niseko Sightseeing Guide: Access, Area Information and Souvenirs
Hakuba Area Guide: 8 Best Ski Resorts And Sightseeing Spots 2018
GALA YUZAWA - A Classic Ski Slope 90 Minutes From Tokyo!

In cooperation with: Kawaba Ski Resort
The information presented in this article is based on the time it was written. Note that there may be changes in the merchandise, services, and prices that have occurred after this article was published. Please contact the facility or facilities in this article directly before visiting.