Cafés, Bamboo Forests, And Shopping In Hakone - A Relaxing Itinerary
This Hakone route allows you to enjoy popular local cuisine, art, and nature, as well as a spectacular view of Mt. Fuji during teatime. At the end of the day, shop to your heart's content at an outlet mall.
Start Your Trip with the Economical Hakone Freepass
Hakone-Yumoto Station
This article introduces a travel plan using the Hakone Freepass. This pass allows you to travel within Hakone at a reasonable price and also offers discounts at participating stores (some exclusions may apply). Unless stated otherwise, all methods of transportation can be used for free with this pass. Use the pass to start your Hakone travels the fun and smart way!
First, take the Hakone Tozan Train from Hakone-Yumoto Station (OH51) and head to Miyanoshita Station (OH54).
11:15 – Eat a Hakone Breakfast at Watanabe Bakery
Watanabe Bakery is an 8 minutes' walk from Miyanoshita Station. It is a bakery popular among locals for breakfast that is currently run by its fifth generation owner. It has also satisfied the hunger of many visitors. Try pastries that are proudly sold by Watanabe, the owner, who states that "they'll still be tasty even the next day."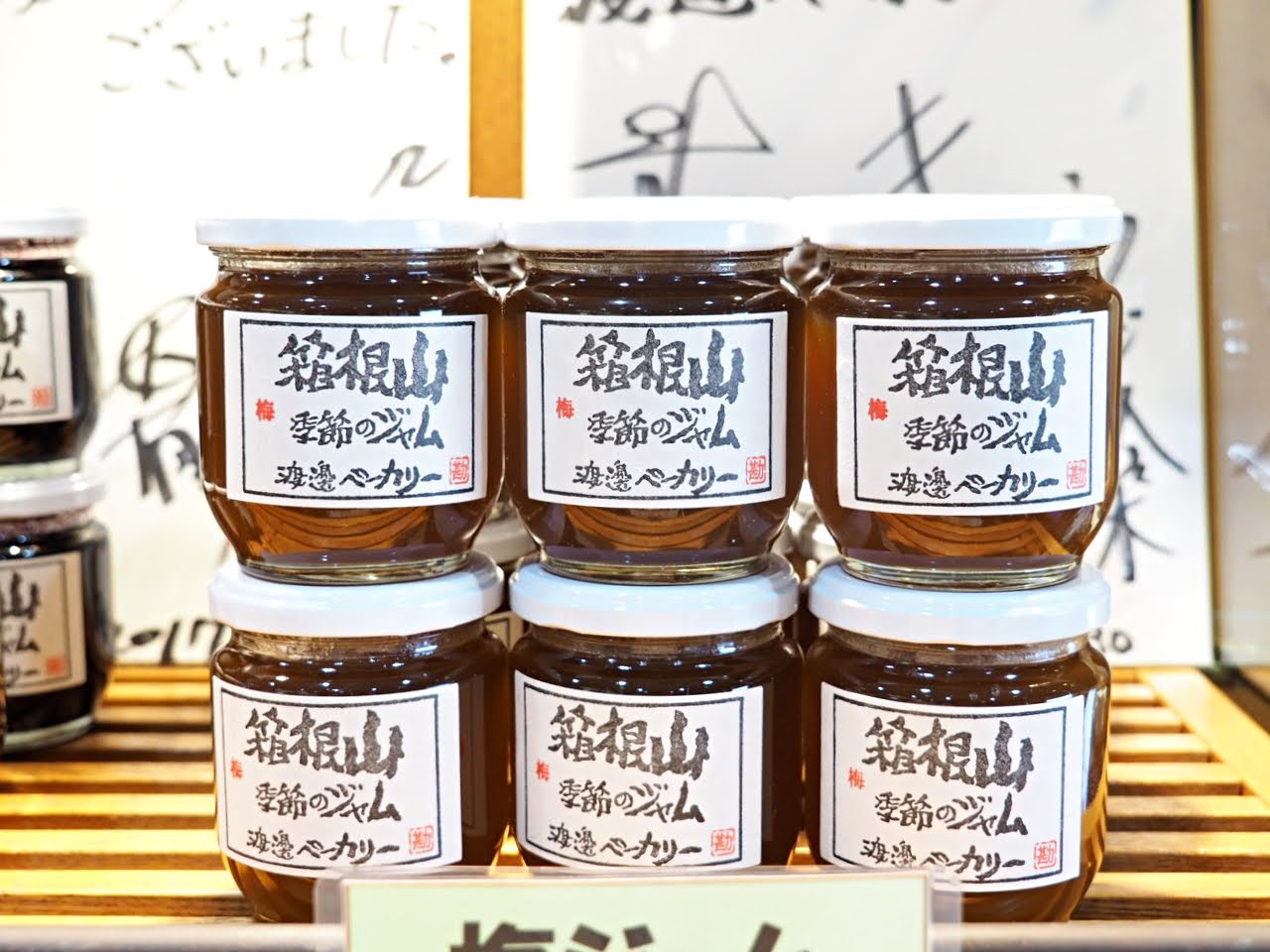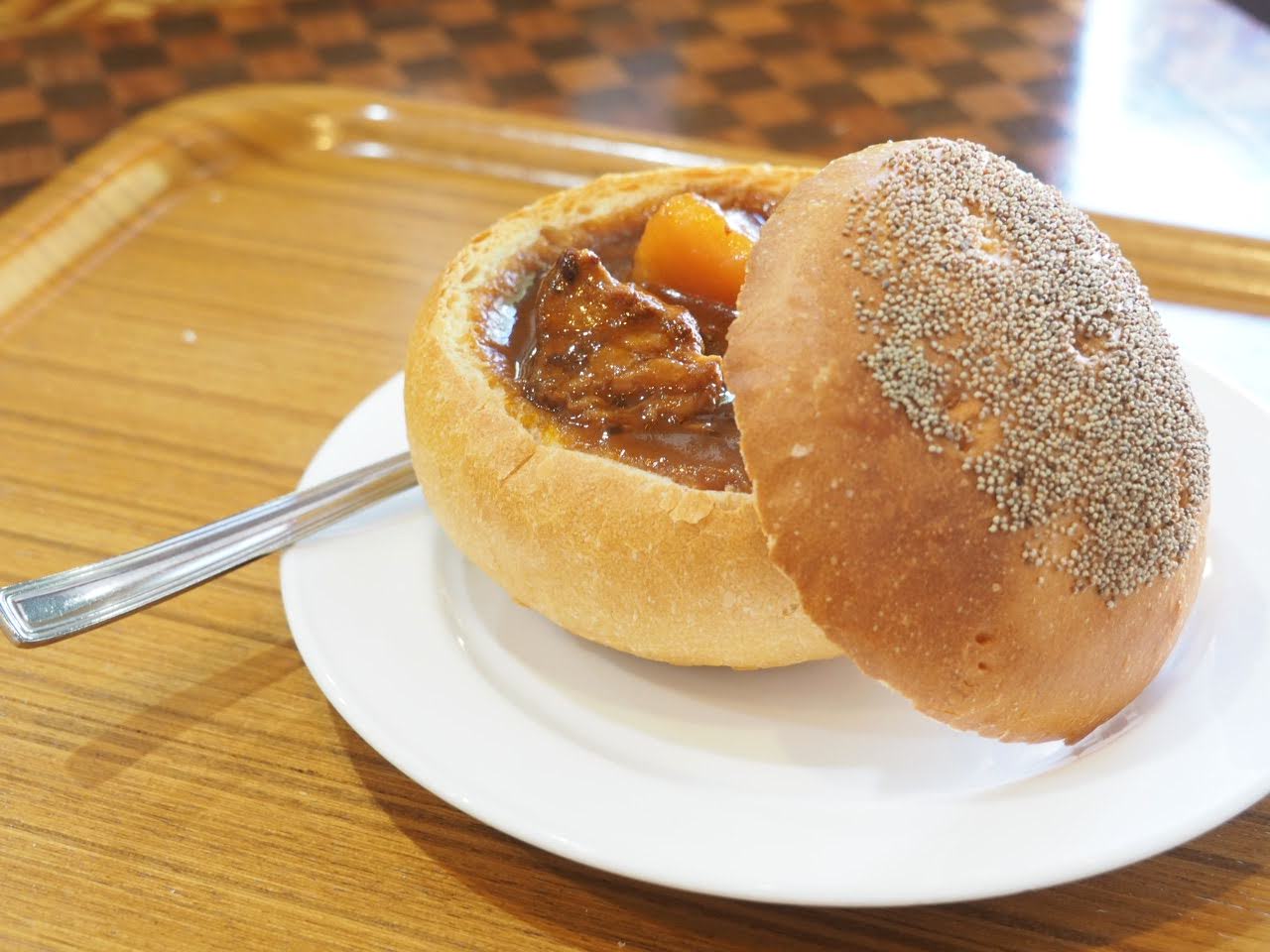 A popular item is the Onsen Stew Bread (621 yen including tax). This dish was created over 20 years ago by the bakery staff during the cold of January for people watching the Hakone Ekiden (*1). This piping hot dish will give you energy and fill your stomach. The stew, made with wine, is rich and made with delicious, sweet vegetables, tender beef, and stew-soaked bread.
Watanabe Bakery
https://www.hakonenavi.jp/international/en/spot/468
*1 Hakone Ekiden: a college marathon race held in Hakone every January.
12:00 – Naraya Café, a Japanese Inn turned Café
Naraya Café is more than an ordinary café. It also houses footbaths, a general goods shop, and a bookstore.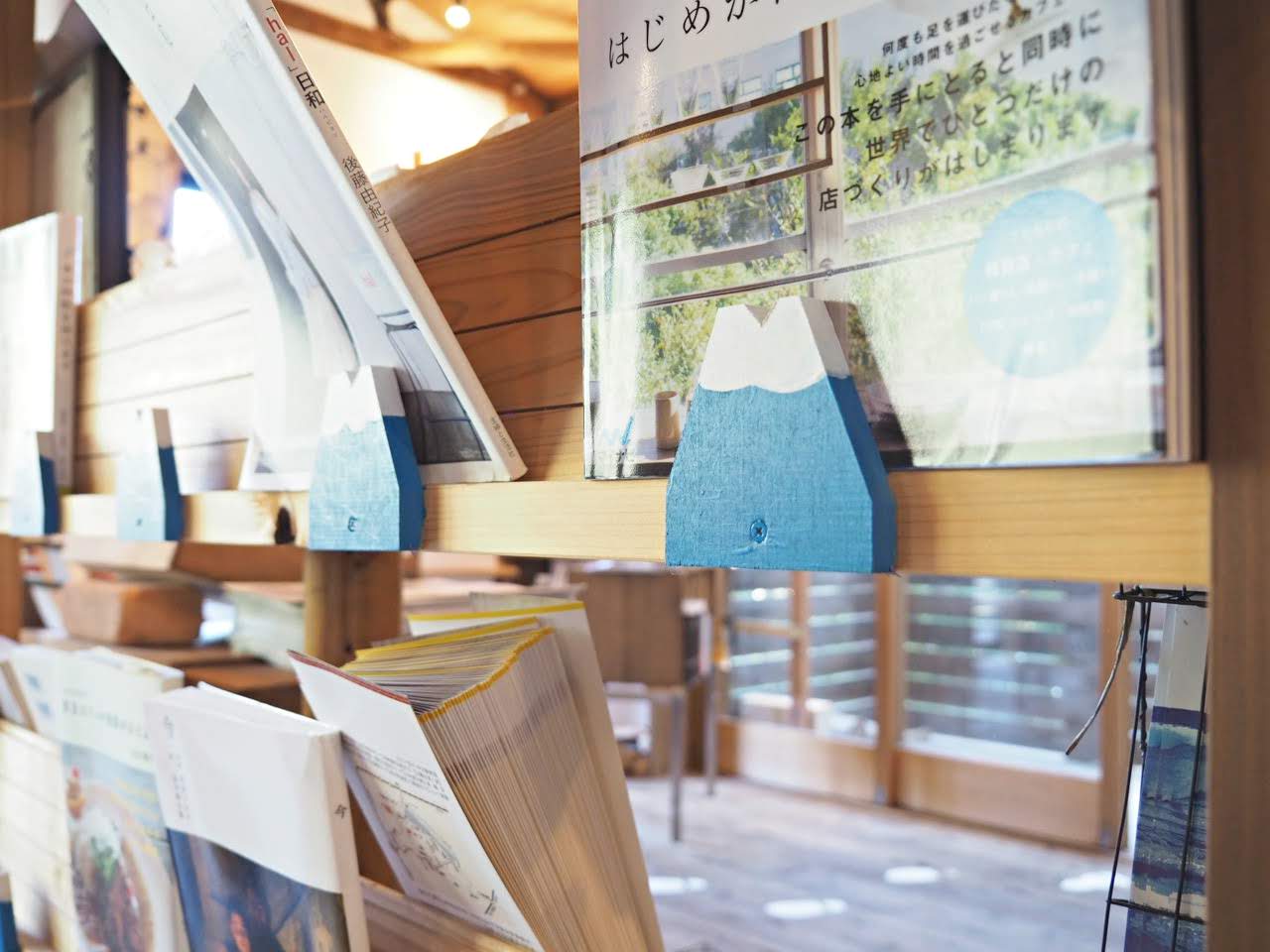 The building, originally a dormitory for employees of the over 300-year-old Naraya Ryokan Inn, was renovated by the owners themselves. Signs from its time as an inn and monochrome photographs from that period decorate the café interior, giving it a sense of history. The café's fourteenth generation owner hopes that "it becomes a place where travelers meet and interact."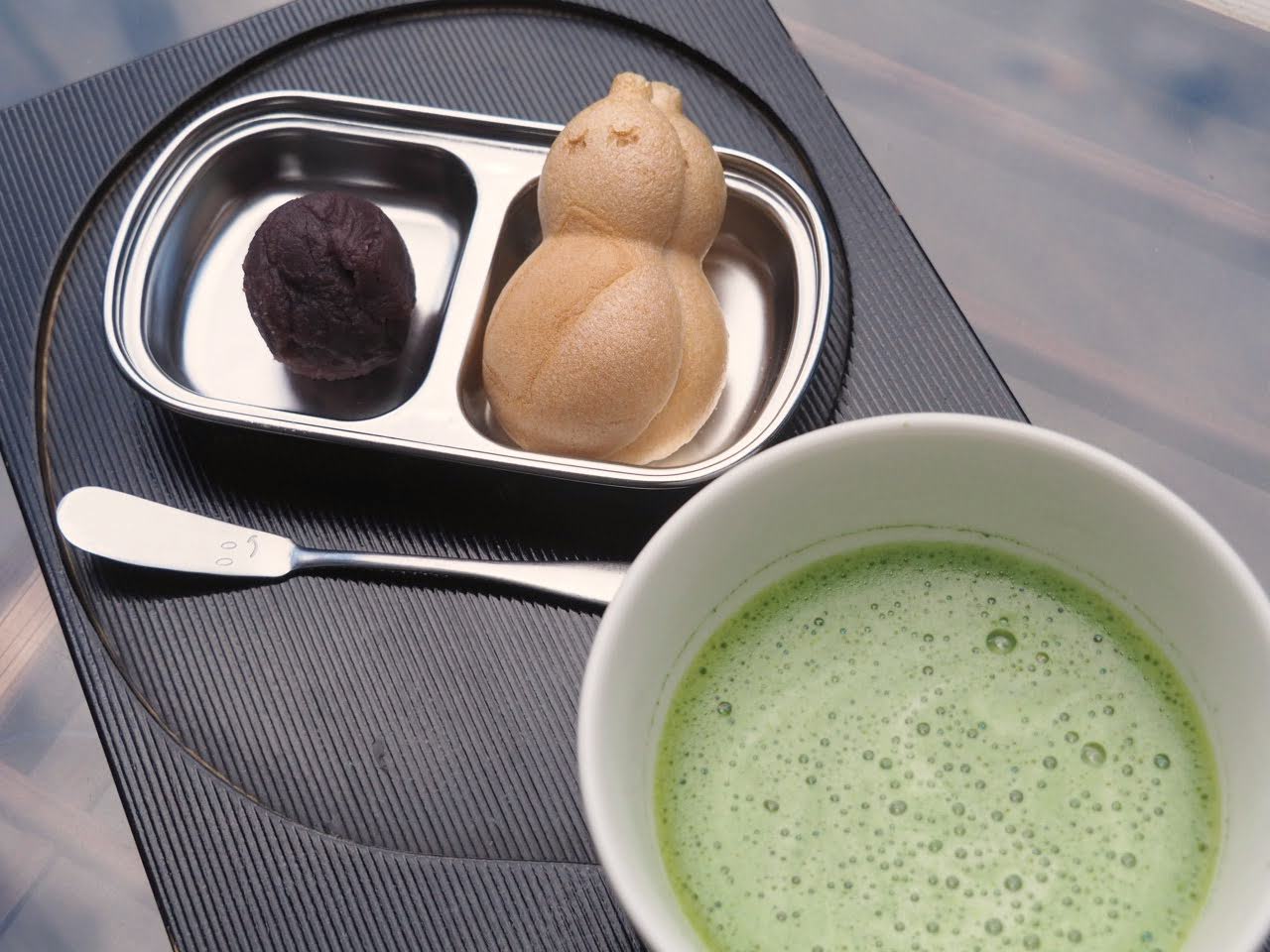 The most popular item is the Narayan. It includes a type of wagashi (traditional Japanese sweet) called monaka that you can stuff with as much red bean paste as you like. When you take a bite, the monaka's crispy shell and the mellow fragrance of the red bean paste will fill your senses. It goes together perfectly with the slightly bitter matcha green tea latte.
On clear days, you can enjoy your time while gazing at the wonderful Hakone scenery from the terrace seats. The Narayan and matcha green tea latte set is 750 yen including tax.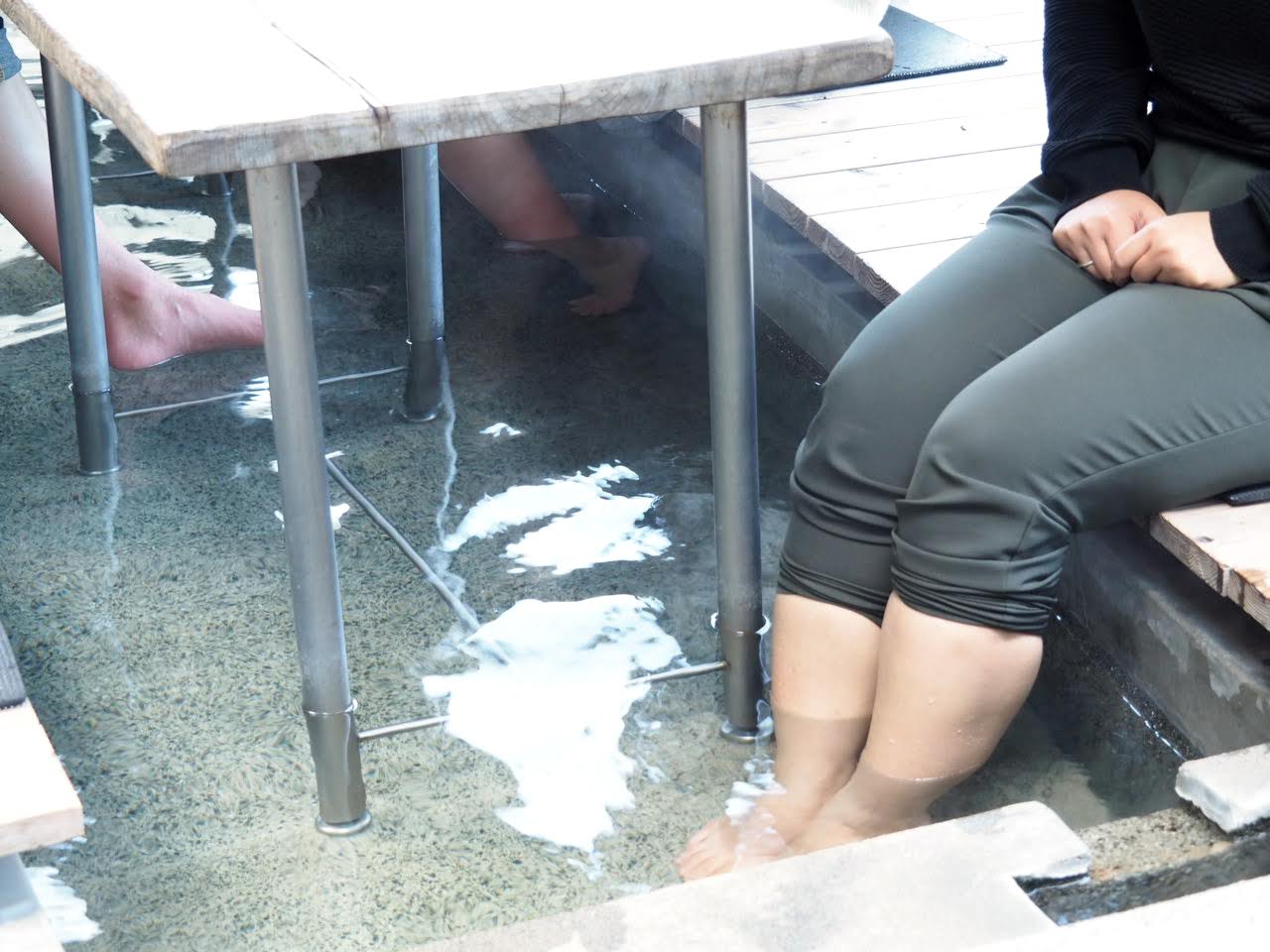 Those that dine at the café are also able to use the footbaths for free. Here, you can relax while having a delicious meal.
Naraya Café
https://www.hakonenavi.jp/international/en/spot/619
13:00 – Aromatic Rice at Mori-Meshi
Mori-Meshi is a restaurant in front of Miyanoshita Station that was renovated and opened in an old Japanese-style home.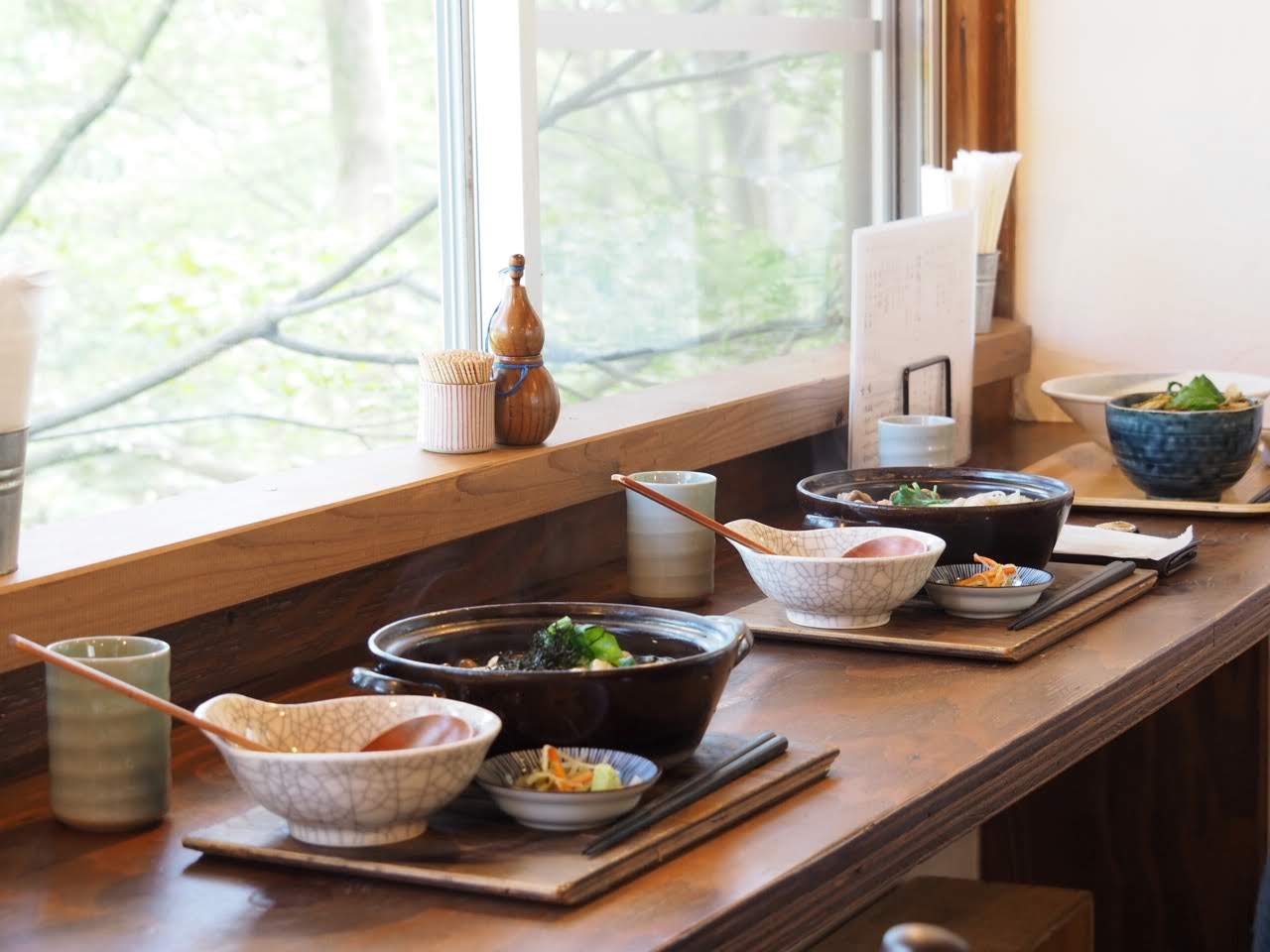 The small wooden interior of the restaurant is filled with the great aroma of cuisine made with fresh local seafood and vegetables. On chilly days, you can order amazake (sweet rice wine) and oden to go. This restaurant offers delicious food and warmth to guests right after getting off the train.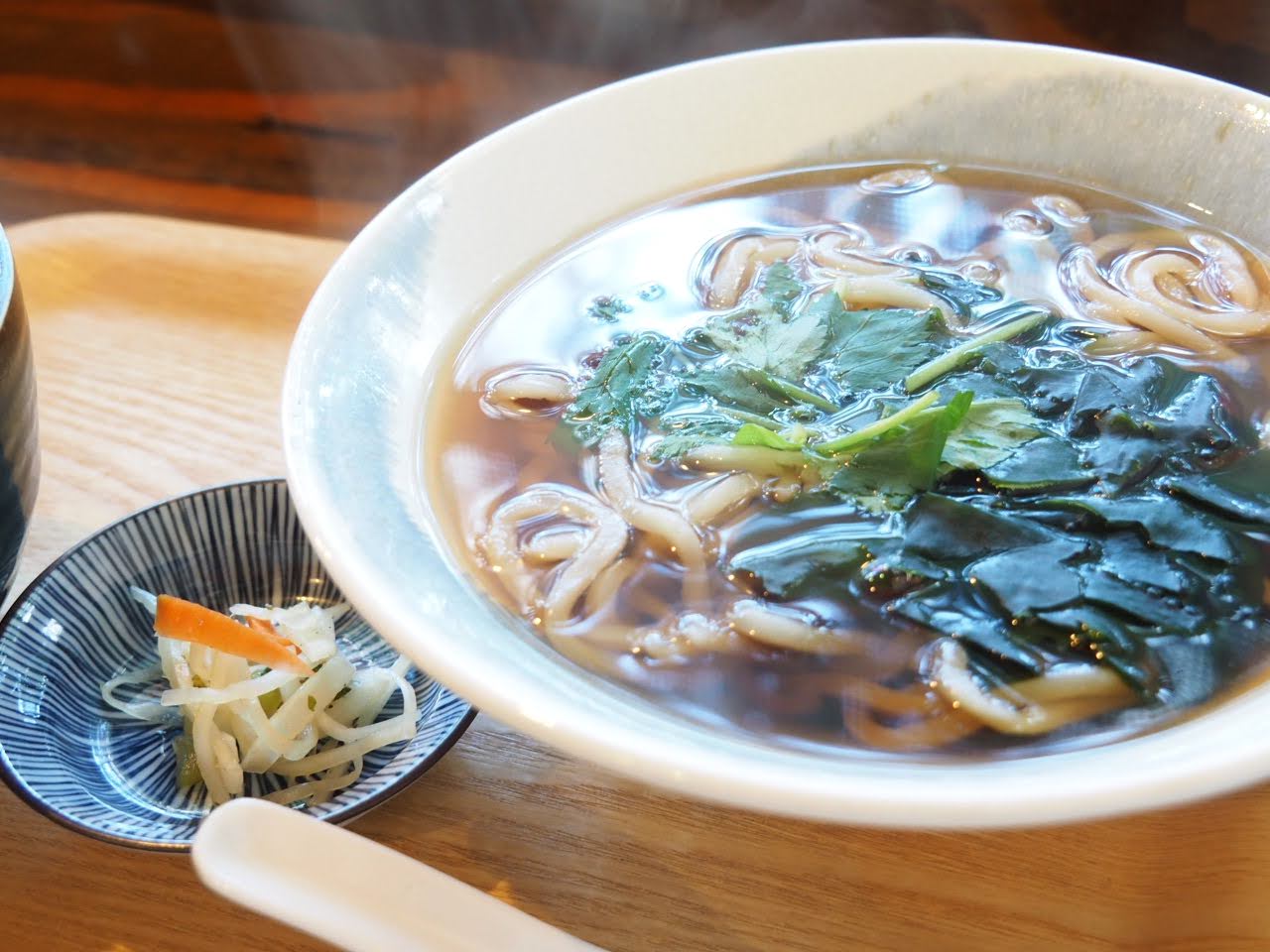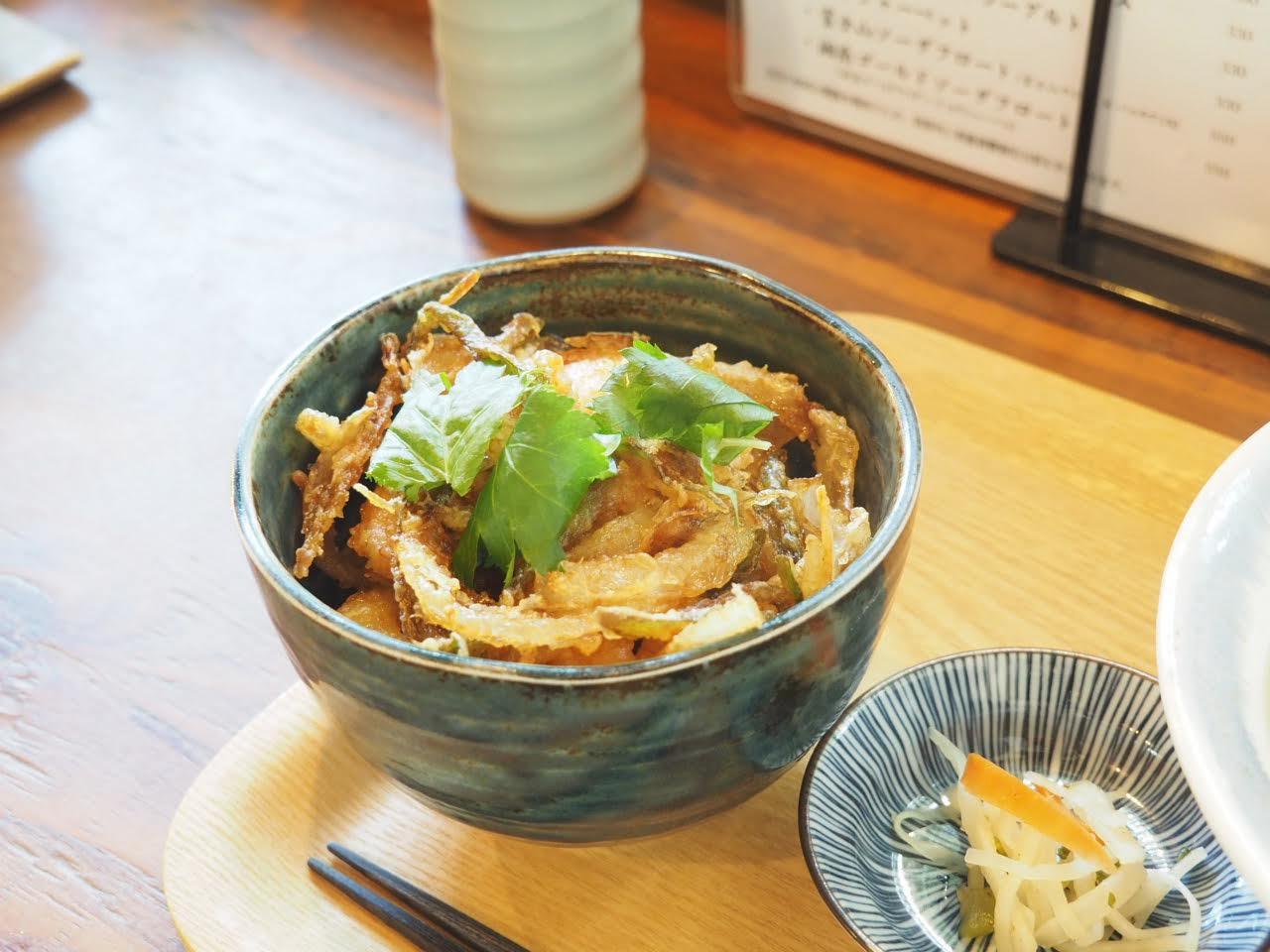 We ordered the Mini Shrimp Kakiage Don and Handmade Udon Set (1,598 yen including tax). The udon noodles are delicious and the soup is light and refreshing. The kakiage don (*2) is a dish where you can taste the different flavors of the ingredients and the sweetness of the vegetables without any oiliness.
Mori-Meshi
https://www.hakonenavi.jp/international/en/spot/458
*2 Kakiage Don: kakiage is a dish made of vegetables and seafood fried together in wheat flour. Kakiage don is the kakiage placed on top of rice.
15:00 – Traditional Japanese Sweets at Toraya Kobo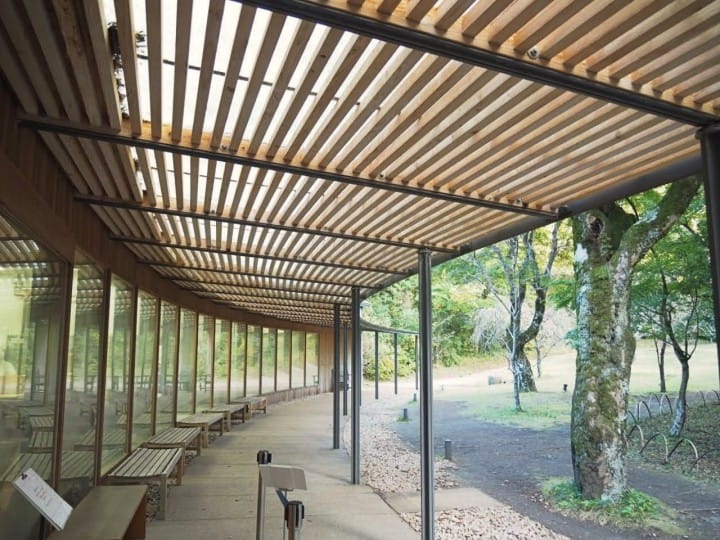 Take the Hakone Tozan Bus (Route L) from the Miyanoshita (OH54) bus stop for 30 minutes, exit in front of the Former Higashiyama Kishi Residence (561) and walk for 3 minutes.
Toraya is a 500-year-old wagashi shop founded in Kyoto. Toraya opened Toraya Kobo in 2007, which focuses on traditional and classical wagashi.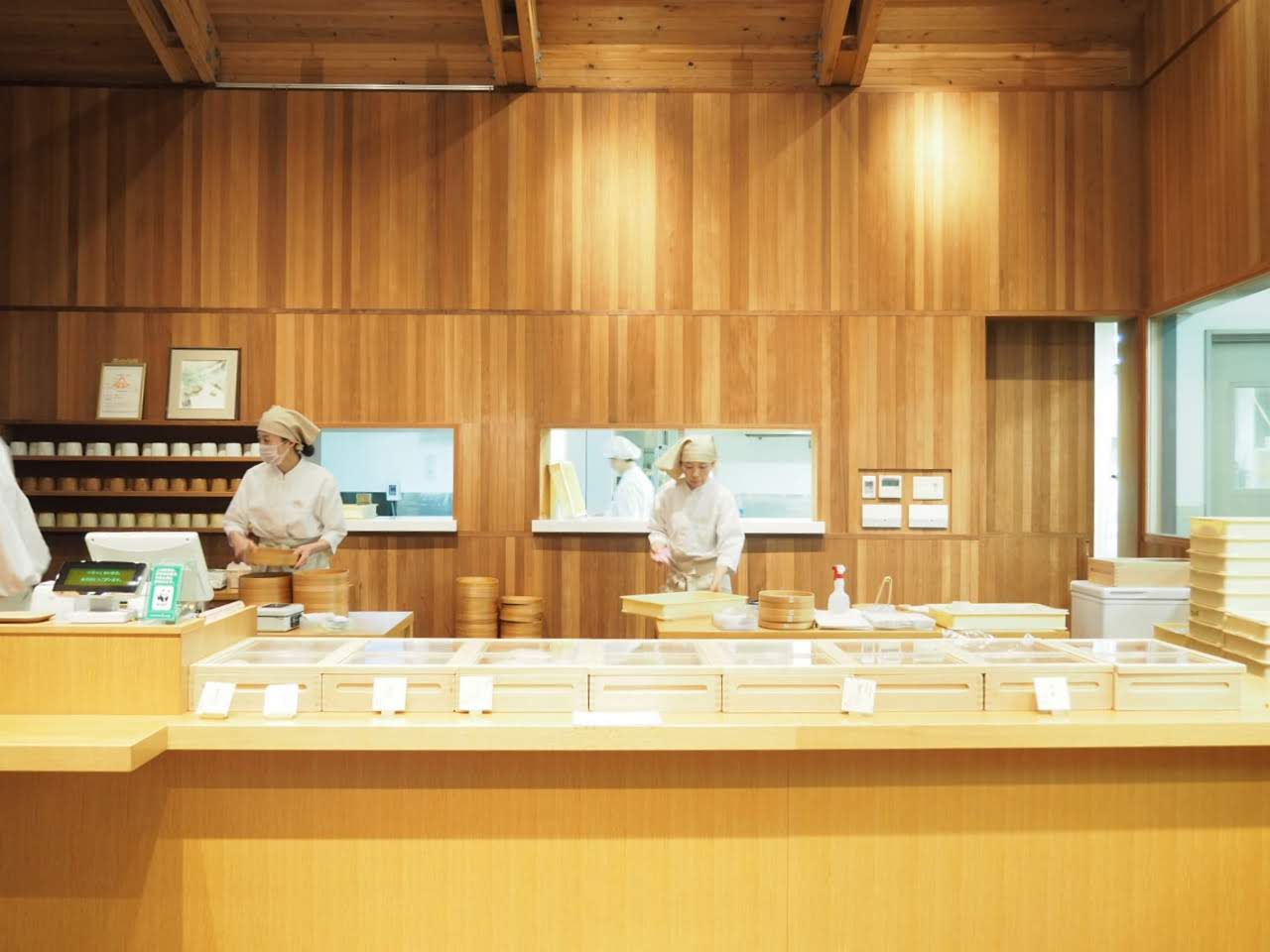 Toraya Kobo is a place where you can enjoy wagashi and amazake in the middle of nature. Ingredients necessary for wagashi, such as the eggs in dorayaki (sweet pancakes) or ningyoyaki (doll cakes), green tea, and more are locally sourced as much as possible. The shop sells a limited amount of sweets per day as all their products are handmade, offering a taste that can only be found here.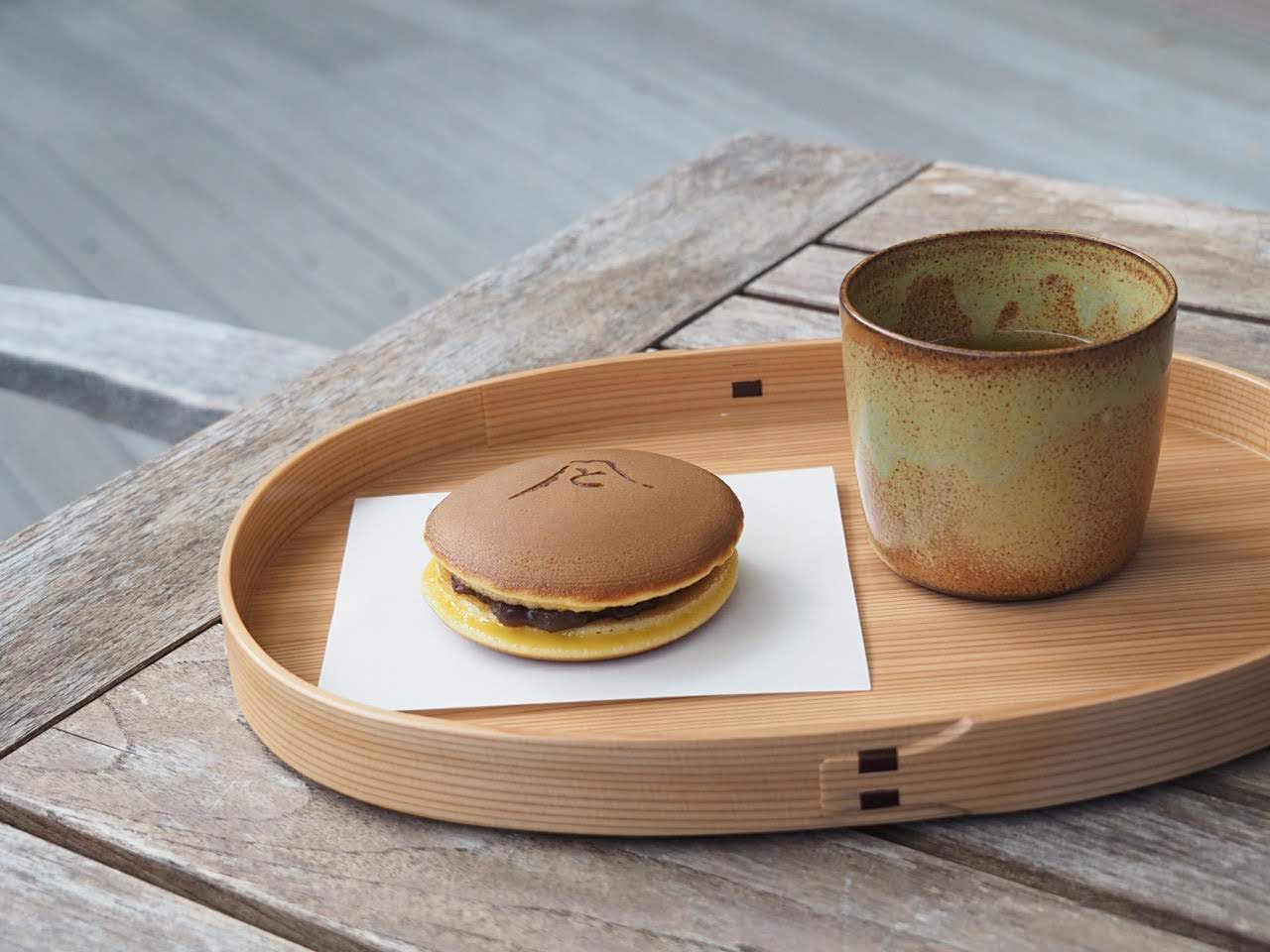 In addition to classic wagashi such as daifuku (mochi rice cakes) and dorayaki, they also serve light seasonal snacks like shaved ice and sweet red bean soup. Their dorayaki is made with eggs from domestic chickens, giving the batter a depth and you can clearly taste the flavorful red beans (280 yen per dorayaki including tax).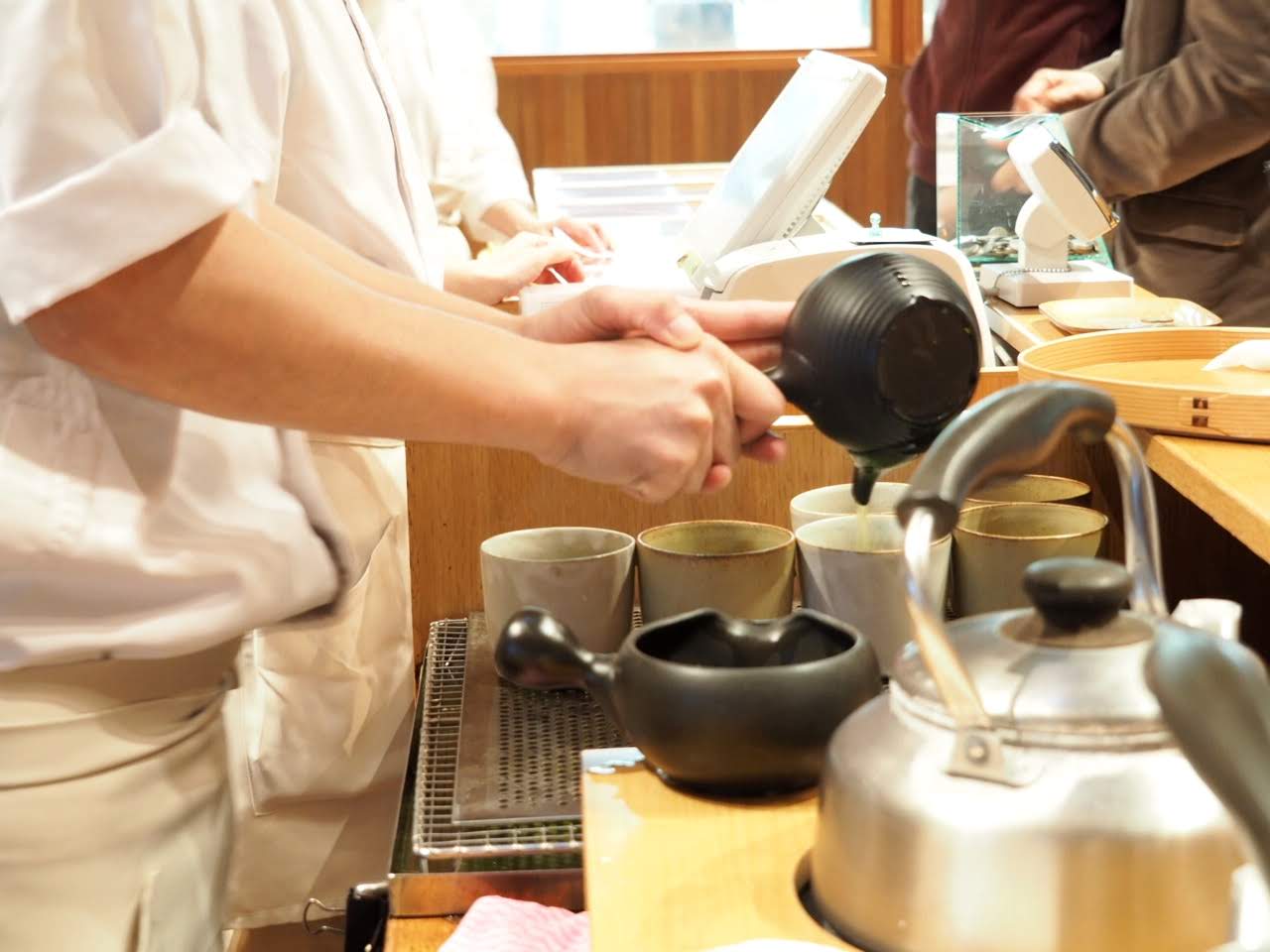 You can watch as the artisans make sweets behind glass from the sales area. Aromatic tea is made at the counter. Toraya Kobo is one of the few places where you directly see the sweets being created.
Toraya Kobo
https://www.hakonenavi.jp/international/en/spot/495
15:30 – The Four Seasons and Architectural Beauty at the Former Kishi Residence
Enter the premises, then walk past the temple gates and bamboo grove to arrive at the entrance to the Former Kishi Residence in Higashiyama. This was once the residence of Nobusuke Kishi, the 56th and 57th Prime Minister of Japan. It was opened to the general public in 2009.
The residence is a fusion of the Western lifestyle and traditional Japanese beauty designed by well-known architect Isoya Yoshida. It has not lost its warmth despite its solemn interior design.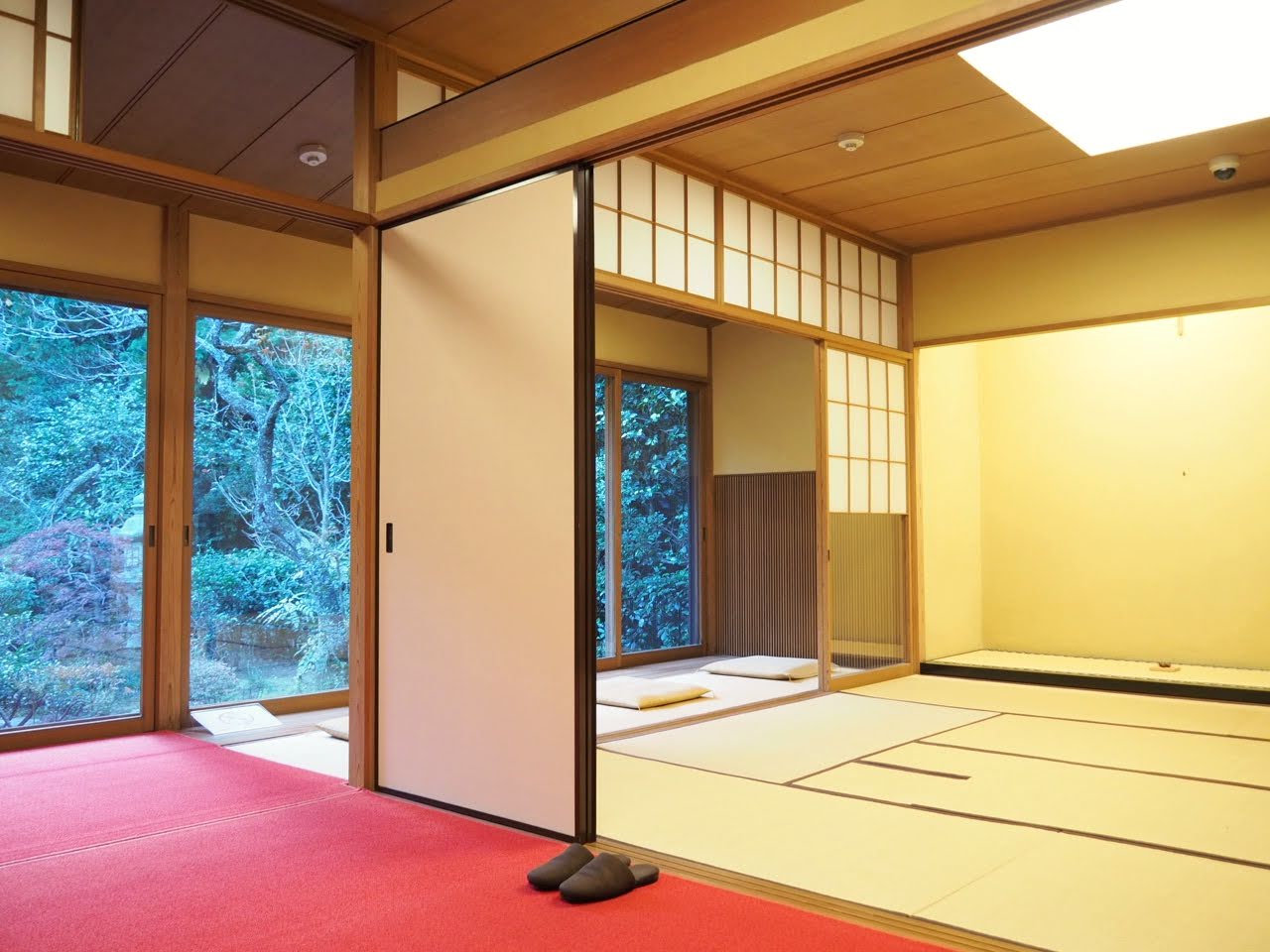 The borders of the tatami mats in the Japanese-style rooms are narrower than typical rooms and are designed to be the same width as those on the sliding doors. As a result, the room feels spacious despite its compact size.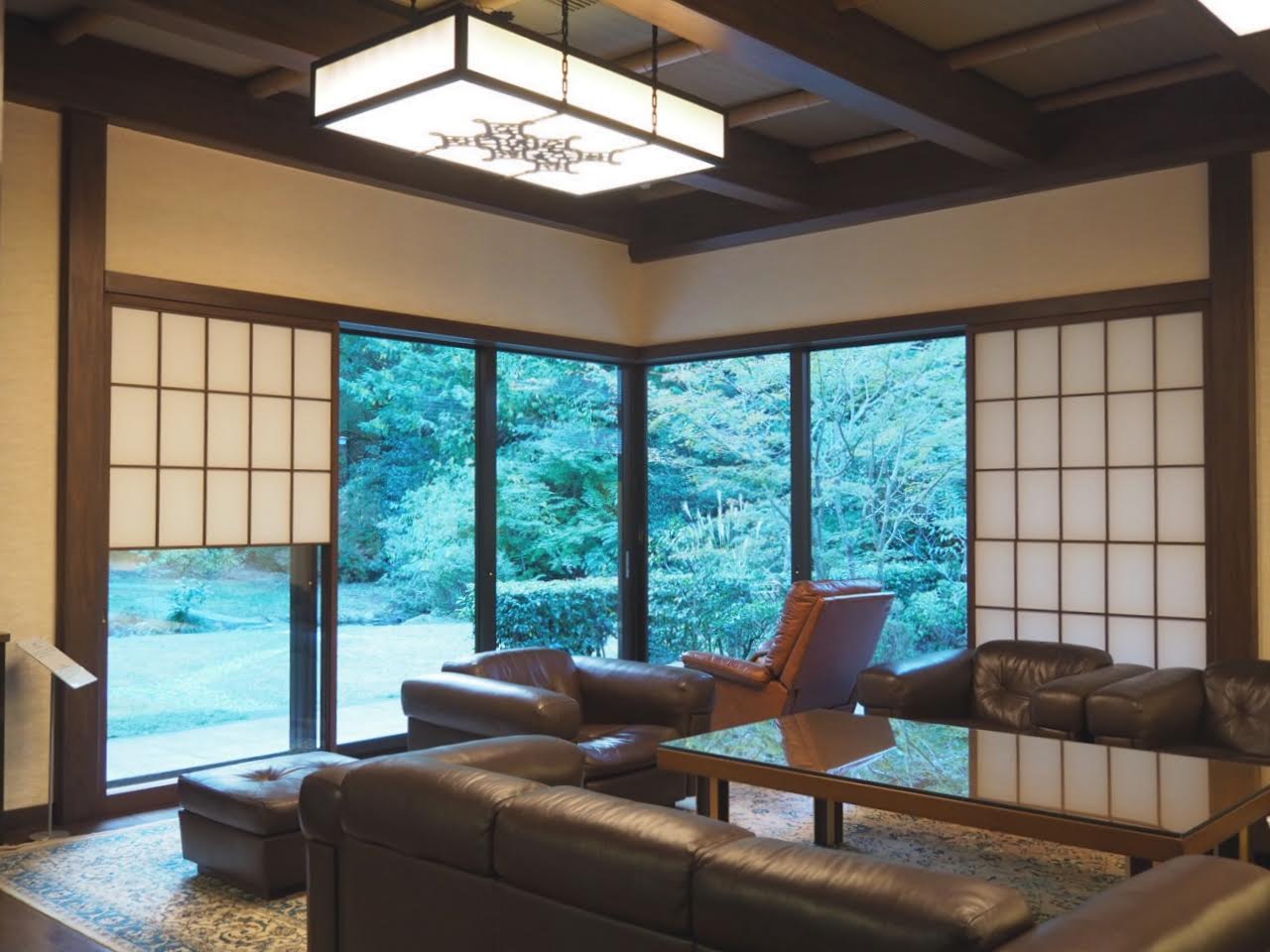 A comfortable sofa and carpet are laid out in the living room with windows that utilize yukimi shoji doors (*3). Visitors can appreciate the elegant snowscape outside while being indoors.
*3 Yukimi Shoji: a design made to reveal glass when the bottom half of the shoji door is slid upwards. It allows you to see the snow outside while being indoors.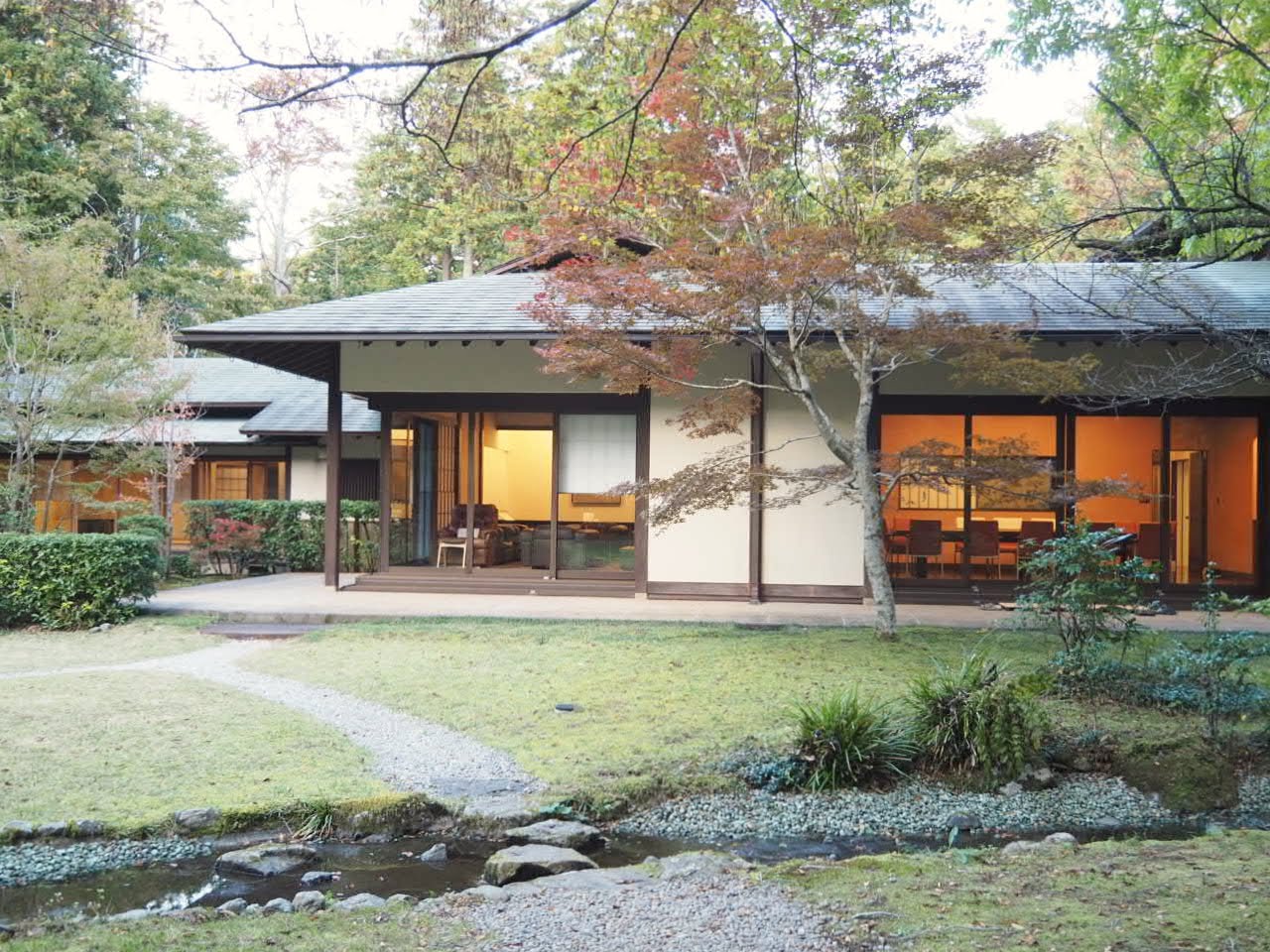 You can venture out into the garden directly from the dining room and living room and immediately be immersed in the natural beauty. The entrance for the Former Kishi Residence in Higashiyama is 300 yen for adults and 150 yen for elementary and junior high school students (all prices including tax).
16:40 – Shop All You Want at the Gotemba Premium Outlets®!
Take the Hakone Tozan Bus (Routes M, L) from the front of the Former Kishi Residence in Higashiyama (561) for 15 minutes to arrive at the Gotemba Premium Outlets®. The mall contains 210 stores (scheduled to increase by another 100 stores in spring 2020). You can even see Mt. Fuji from the mall on sunny days.
There are bargains and sales every season, making it a shopping paradise with everything you could ever want! Show your Hakone Freepass and you will be given a coupon book to receive discounts and services at select stores.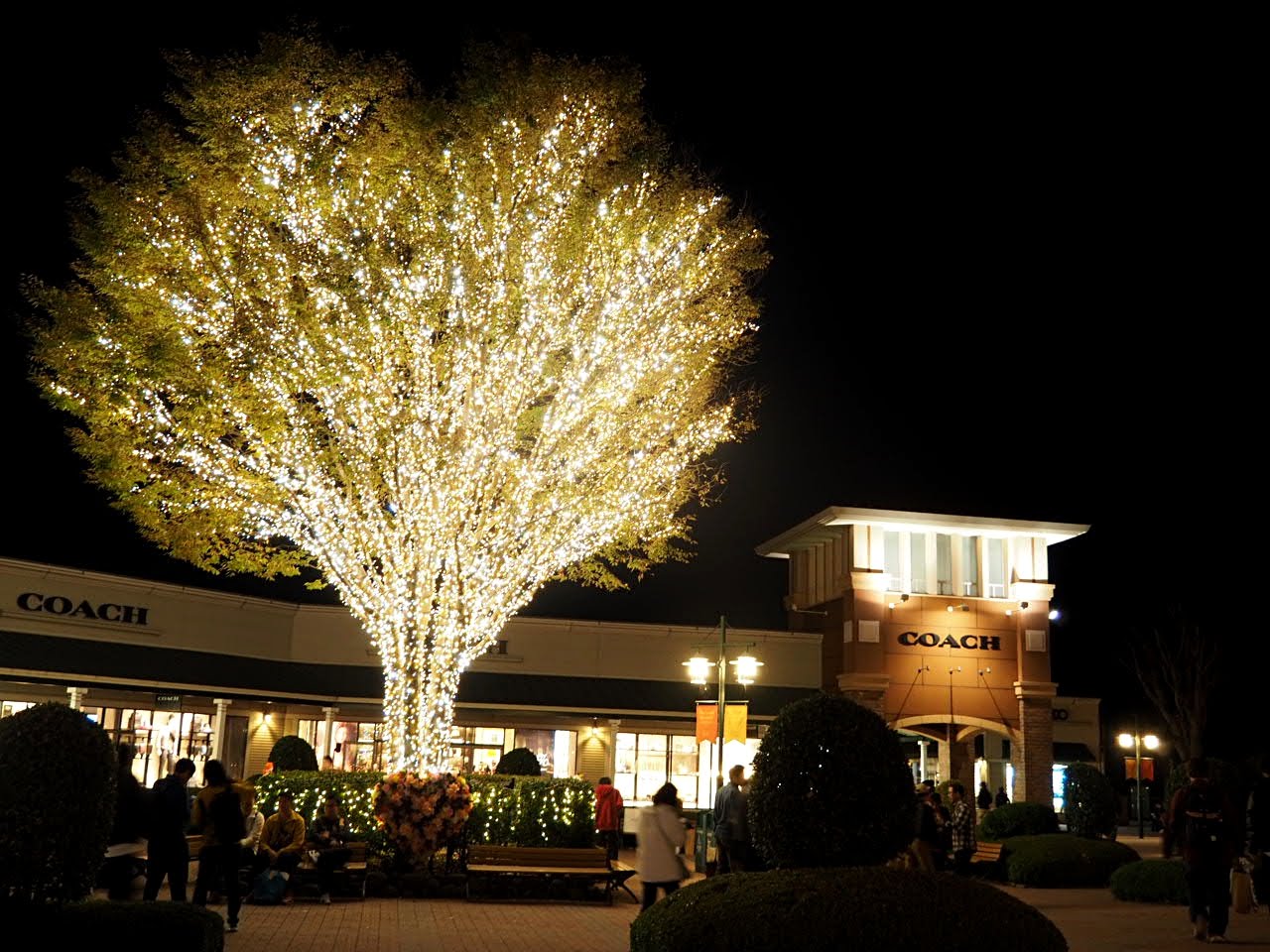 Winter lights are on display during the Christmas season. The theme for the winter lights changes every year and fill the shopping mall with a cheerful atmosphere at night.
Gotemba Premium Outlets®
https://www.hakonenavi.jp/international/en/spot/474
The Modern Yet History-Filled Hakone
Hakone is a town constantly producing new ideas while also passing down its history and tradition. The relaxing nature of this area is sure to make you forget your busy daily life. Why not go out on a fun day trip to Hakone?

**Information such as restaurant menus or prices, are subject to change.

https://www.hakonenavi.jp/international/en/

Sponsored by Odakyu Hakone Holdings Inc.

The information presented in this article is based on the time it was written. Note that there may be changes in the merchandise, services, and prices that have occurred after this article was published. Please contact the facility or facilities in this article directly before visiting.