Arita - The Historic, Traditional, And Futuristic Town Of Porcelain
Arita, a town in Saga Prefecture, is best known for Arita ware, a type of fine porcelain that has been produced here for 400 years. Arita is a must-visit destination for everyone interested in fine Japanese crafts still produced with traditional methods.
Sueyama Shrine, also called Tozan Shrine, is a rather special Shinto shrine found in Arita, Saga Prefecture. Arita is where you will find Arita-yaki or Arita ware, a traditional type of porcelain that originated in this city.
The author of this article, Sebastiano Pimenta, who came all the way from Brazil to study Japanese pottery, would like to introduce you to the history of this amazing traditional handicraft and of the area that produced it.
Sueyama Shrine and the Monument of Ri-Sanpei
Sueyama Shrine was built in 1658 to enshrine Ri-Sanpei (Yi Sam-pyeong), the father of Japanese porcelain. Only here will you find unusual items like komainu statues, large water vessels, handrails, and other objects made of porcelain. These features make it easy for anyone to understand the charms of Arita's porcelain.
These various Shinto implements and other architectural features made from Arita porcelain can be seen throughout the tranquil atmosphere of this shrine.
The Shinto priest of this shrine, Mr. Miyata, was kind enough to take the time to give me a detailed history of Arita and of the nature of Shinto itself, despite the language and culture barrier. If the shrine is not too busy and you are lucky, you may have the chance to speak to him yourself and learn more about the secrets of Arita's history.

If you walk along the path through the shrine, in about 10-15 minutes you will be able to see the monument dedicated to Ri-Sanpei rising up before your eyes.
From the top of this hill, you can enjoy a panoramic view of Arita - this is my favorite spot in the city. Whenever I have time I come here to enjoy the view. The scenery gives me the impression that the old houses, the red-brick chimneys, and the mountains in the distance are all closely linked to one another.
Arita and Arita Porcelain Ware
Towards the end of the Asuka period (during the 7th century), Japan began to import porcelain from China, and started its own porcelain manufacturing at about the same time.
The Japanese of the time were very interested in the blue and white pottery coming from the Ming Dynasty (1368–1644) in China and from the Goryeo and Chosen eras in Korea. It wasn't until the Edo era, however, that Japan established its own porcelain-manufacturing methods.
It is said that Ri-Sanpei discovered high-quality pottery clay in the Izumiyama area, and in 1616, the first Japan-made porcelain was successfully produced.
Early Arita ware took a great deal of influence from the works imported from China and Korea as they were white with indigo blue-only patterns. However, around 1640, Kakiemon I (Sakaida Kakiemon) perfected the 'akae-jiki' porcelain, which is a vibrant red color, and soon multi-colored porcelain works could be made.
From 1650, Arita ware began being exported to many countries in Europe by the Dutch East India Company; it is said that the royalty and nobility of Europe at the time were passionate collectors of these porcelain items.
The Saga Prefectural Art Museum Kyushu Ceramic Museum/Aritamachi Museum of History and Folklore
The collection in the above photo was assembled over many years in Europe by the late Kanbara Hakaru from Arita. These incredible works that found such favor in Europe's upper classes serve to tell the people of today of their splendor.
Even today, Kakiemon, Imaemon, Genemon, and other traditional manufacturers still produce their own Arita porcelain according to the conventions that their individual histories have passed down to them.
The Saga Prefectural Art Museum Kyushu Ceramic Museum/Aritamachi Museum of History and Folklore
Arita ware is known throughout Japan for being the highest quality porcelain. Despite the introduction of modern manufacturing technology, much of the pottery produced in Arita still retains the traditional designs and production methods that began so many years ago.
Visitors to Arita can find precious Arita ware not only in museums and shops but also in the showrooms of pottery shops here. The people that you meet there and the various works that you see are sure to be wonderful; you're bound to have a fantastic experience.
Koraku Kiln
2016 marks the 400th anniversary of the start of porcelain production in Japan and the establishment of Arita ware. There are many people coming from all over the world to see and celebrate this, as well as many events and projects going on. In fact, the author of this article has also been invited to be the artist in residence at Koraku Kiln, and will be working with an Australian team as well.
Many lovely accommodations have been prepared for visitors to this charming town. When you visit Arita, please get in touch with me. I would be happy to tell you more about the history, traditions, and future of this fantastic traditional craft.
Sueyama Shrine
Address: 2-5-1 Odaru, Arita, Nishi-Matsuura, Saga Prefecture
Nearest Station: Arita station
Access: 15-minute walk from Arita Station or 3-minute taxi ride
Phone: 0955-42-3310
Website: Sueyama Shrine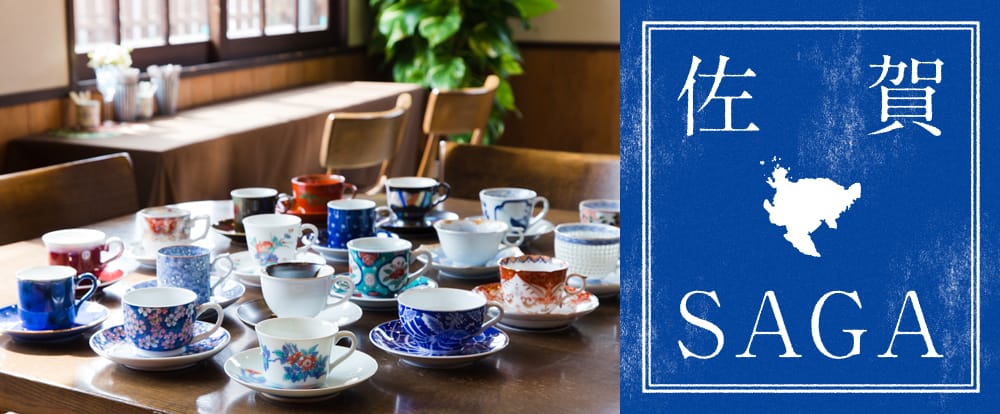 The information presented in this article is based on the time it was written. Note that there may be changes in the merchandise, services, and prices that have occurred after this article was published. Please contact the facility or facilities in this article directly before visiting.