Stay At NAGI KURASHIKI, An Amazing Hotel With Virtual Concierge And Art
NAGI KURASHIKI HOTEL & LOUNGE opened in 2020 and is the perfect hotel to gain a deeper understanding of Kurashiki's charms. Learn extensive local information before your trip to Okayama with a virtual concierge service and enjoy fascinating interior artwork by local creators!
Dive Deep into Kurashiki at NAGI KURASHIKI
Having options for accommodation is crucial for a fulfilling trip. In particular, help from guesthouse owners and hotel concierges that have in-depth knowledge of the area will help you make meaningful memories of your travels.
But what if you want to get extensive local information before your trip, in order to make your travel plans? What if you're concerned about COVID-19, and wish to avoid long face-to-face conversations?
We'd like to recommend NAGI KURASHIKI HOTEL & LOUNGE (NAGI KURASHIKI), which opened in March 2020 in Kurashiki, Okayama. This hotel has implemented virtual concierge services that offer extensive information about Kurashiki, which you can take advantage of before your trip.
Kurashiki is a popular sightseeing destination. It's home to the Bikan Historical Quarter, where you'll find rows of historical structures, as well as the photogenic Kurashiki Ivy Square, an Industrial heritage site. Denim lovers can also enjoy the Kojima Jeans Street.
NAGI KURASHIKI helps guests further experience the charms and appeal of Kurashiki. Our writer stayed at the hotel and experienced it firsthand in September 2020.
Receive Virtual Concierge Service from a Local
"Nice to meet you! I'm Natsumi Miyamoto, a staff member. You can call me Natsumi."
This call took place a week prior to our writer's stay at the hotel. Through Zoom, a web conferencing service, our writer met with a NAGI KURASHIKI staff member named Natsumi.
This is the hotel's virtual concierge service. Prior to their trip, guests are able to consult with staff for around 30 minutes, learning about the area and things to do.
Natsumi—the staff member that assisted our writer—is a Kurashiki native. She returned to her hometown after working overseas for some time.
Our writer had only visited Kurashiki twice so far. For his upcoming trip, he hoped to experience a deeper side of Kurashiki. He asked things like, "What cafés do locals visit often?" and "How can I learn more about Kurashiki's history?"
Natsumi answered, "I've been a regular at this café since I was in high school," and "There's actually an inside story behind this place!" She recommended various places, while adding in her own memories from her childhood.
The places she told us about will be introduced later in the article. Next, let's look at our writer's own experience at the hotel itself!
A Hotel Filled with Features of Kurashiki
NAGI KURASHIKI is about three minutes on foot from JR Kurashiki Station. When he arrived, our writer was greeted with a smile by Natsumi herself.
The hotel only has eight guestrooms. However, their desire to help guests to experience the charm of Kurashiki can be seen throughout the hotel.
This is the lounge. The interior is decorated with yosegi-zaiku (*1), a Kurashiki specialty dyed with the same indigo used in denim fabrics, and artwork by Ms. Keika Ogawa, a calligrapher. Other interior artwork includes a piece by Yumeji Takehisa, a famous Japanese artist born in Okayama.
*1 Yosegi-zaiku: a traditional Japanese craft made by combining various types of wood. Please refer to this article's header image for an example of the craft.
Beds in a single room. The wall art—depicting a design reminiscent of space—is a piece by BOBSON, an Okayama jeans manufacturer.
The sofa and cushions in the single room. They convey the designer's taste in style.
The user-friendly bathroom and washroom are both charming.
There's even a small tablet equipped with Alexa, a voice service. This service was installed as a measure against COVID-19. With this tablet, guests can speak to a staff member via video call.
Visit Kurashiki's Little Known Spots
Once our writer checked in, he went out to visit the spots Natsumi told him about.
Zushi Nikai – Pay Attention to the Architecture!
"When you're walking in the Bikan Historical Quarter, please pay attention to the heights of the second floors of the buildings."
Kurashiki was home to several well-off merchants during the Edo Period. However, the feudal society of the time placed samurai at the top of the social hierarchy. If a merchant were to construct a house that was too splendid, they would draw the ire of the samurai.
Due to that fact, merchants built lower second floors and called them "storage rooms." This type of second floor is called zushi nikai.
On the other hand, structures were built with taller second floors following the Meiji Period. As a result, you can estimate when the building was constructed by looking at its second floor.
"Merchants were kowtowing to samurai, while also sticking their tongues out at them," thought our writer as he walked through the Bikan Historical Quarter.
A Former Sea! The View from Achi Shrine
Kojima Jeans Street in Kurashiki. It's a paradise for denim lovers filled with several jean manufacturer stores.
"Kurashiki was actually once a sea long, long ago."
According to Natsumi, the majority of Kurashiki was once shallow water. The area was reclaimed and developed into land.
This salty soil is well suited to cotton cultivation. It is these circumstances that helped the textile industry thrive around Kurashiki. Kurashiki Kurabo—a major cotton spinning company—was established in the 19th century, and became the first company in Japan to mass produce jeans in the 1960s.
Achi Shrine is a popular spiritual spot in the Bikan Historical Quarter. This shrine, now found on a small mountain, was once an island!
Now, high-rise buildings can be seen extending past the Bikan Historical Quarter. What was the view like for the people that lived over 1,000 years ago? Our writer was lost in these thoughts as he admired the darkening streets.
Visiting Popular Local Spots
Kurashiki, a popular sightseeing destination, is home to numerous stores. The best way to choose which store to visit is to get advice from the locals, so we'll introduce Natsumi's recommended restaurants!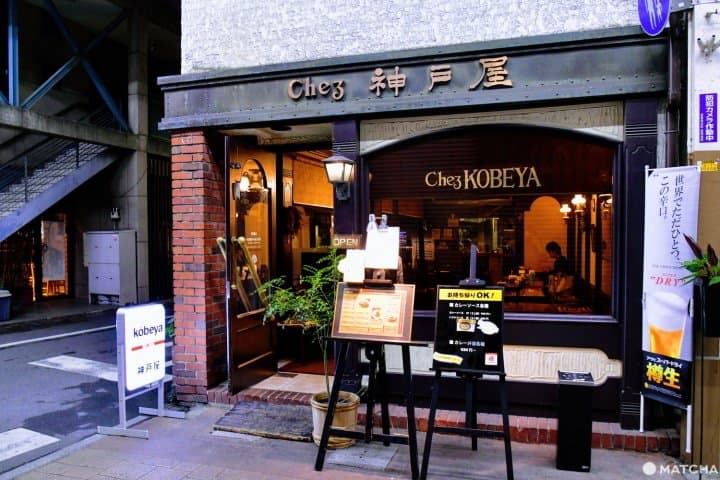 Curry House Kobe-ya is a curry restaurant that has been loved by Kurashiki locals for over 30 years. As our writer ate here, he observed a steady stream of local customers coming into the restaurant and chatting with the staff. He felt like he'd caught a glimpse of the everyday local life.
Yokohama Haikaratei Kurashiki is a Western-style restaurant; our writer thoroughly enjoyed their famous omurice (omelette over rice).
The Kurashiki Department Store is an area lined with izakaya (Japanese pubs). You won't notice this hole-in-the-wall spot if you're traveling by yourself, but it's a bar district catering to the local citizens among other things.
Thanks to a recommendation from Kurashiki locals, we were also able to fully enjoy the town's nightlife!
Breakfast at a Partner Café
One of NAGI KURASHIKI's unique features is that their breakfast isn't at the hotel. Instead, guests go to a nearby café to have breakfast. This stems from the desire for travelers to experience the charms of Kurashiki.
Guests can choose from five partner shops. During his stay, our writer visited Qinoco. He ordered a set that included ogura-an (a mix of whole red beans and paste) on toast and salad. He spent a pleasant morning inside the café's calming wood-themed interior.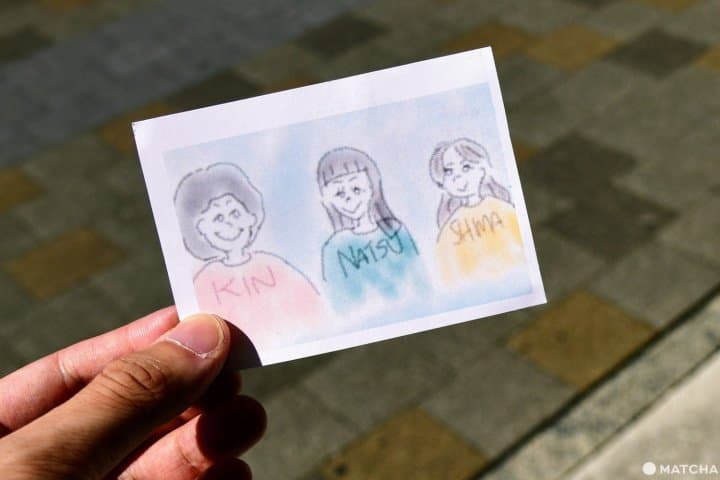 Upon checking out, our writer received a message card from Natsumi. He finished his trip feeling as if he had made a friend in Kurashiki.
How Much are the Hotel Fees?
NAGI KURASHIKI costs around 13,000 yen per night per person. For details, check their reservation website (Japanese, English, Traditional Chinese, Simplified Chinese, and Korean).
A Place to Rediscover Kurashiki's Charms
NAGI KURASHIKI is a great spot for people who want to dive deeper into Kurashiki, not to mention those traveling to the city for the first time. At this hotel, you can experience the extensive charms of Kurashiki.

Additionally, the Go To Travel Campaign is currently offering discounts on accommodation fees to Japan residents until the end of January 2021 (*1). Refer to the MATCHA article below for more details. It's also possible to utilize this discount on NAGI KURASHIKI's website.

* Campaign subject to end early.

In cooperation with SUN-CREA Co., Ltd.

The information presented in this article is based on the time it was written. Note that there may be changes in the merchandise, services, and prices that have occurred after this article was published. Please contact the facility or facilities in this article directly before visiting.