Bentendo: Exploring Ueno's Hexagonal Tower
Have you heard of the floating hexagonal tower? Part of a temple in Ueno Park, Bentendo Temple really stands out and houses tons of monuments.
Have you heard of the hexagonal tower floating in the middle of Shinobazu Pond?
It's actually part of a temple in Ueno Park. Today, we'll tell you more about a structure that stands out even in Ueno Park, the Bentendo Temple.
Modeled After Biwa Lake
Bentendo Temple is modeled after Chikufujima Island's Hogon-ji Temple floating in the middle of Lake Biwa, Japan's largest lake. Benzaiten, summoned from Hogon-ji Temple, is worshipped here.
When it was first built, Bentendo floated in the middle of the pond just as Chikufujima Island did in the middle of Lake Biwa. The increasing number of visitors meant that boats couldn't transport passengers in a timely manner, and this resulted in the stone bridge built over the pond.
What does the "Benten" in "Bentendo" Stand For?
The "Benten" of "Bentendo" is derived from the name of the goddess enshrined there, "Benzaiten".
Praying to Benzaiten is said to grant good fortune in areas such as academic studies, arts, property, and relationships. You can reap those same benefits at Bentendo.
Let's Pay a Visit to Bentendo!
Bentendo is the hexagonal building in Ueno Park that can be recognized even from above. There are plenty of signs in the park that will lead you there. Since it's in the middle of Shinobazu Pond, it should be easy to find as long as you head in that direction.
At the entrance, there is a platform called a kouro where you can place incense. Pop 100 yen into the box and light the incense to refresh both body and mind.
This is what Bentendo looks like from the front. Since Bentendo is a temple, visitation methods are the same as other temples. It doesn't look very hexagonal from this angle, so stop around the other side to see all of its angles.
This is what Bentendo looks like from the back. It's easy to see every one of its six beautiful angles.
Look at All of the Unique Monuments around Bentendo!
Many monuments surround Bentendo. This is the "Monument of Glasses". If you wear glasses, this is a must-see.
Next, we have the "Monument in Memory of Fugu". Say a quick prayer here if you're planning to eat some fugu.
This is the "Tower of Gratitude to Suppon". Suppon, or soft-shelled turtle, is a relative of the turtle that is also an ingredient used in Japanese cuisine. This tower-shaped monument was erected in honor of the suppon consumed by mankind.
This is the Kitchen Knife Grave. Kitchen knives beloved by chefs around the world are enshrined here.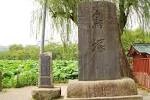 One of the more noticeably larger monuments is the Bird Grave. Like the fugu and suppon monuments, this one was erected in honor of the fowl consumed by humans.
Unique buildings call for unique monuments. Bentendo Temple is a well-kept secret for visitors outside of Japan.
Information
Bentendo Temple
Address: 2-1 Uenokoen, Taito-ku, Tokyo
Nearest station: JR Ueno Station
Keisei-Ueno Station
Toei Oedo Line/Tokyo Metro Chiyoda, Yushima Station
Access: 10 min on foot from Ueno/Keisei-Ueno stations
7-min on foot from Yushima Station
Phone number: +81(0)3-3821-4638
Official Website: Toueizan Kaneiji Official Site (Japanese)

The information presented in this article is based on the time it was written. Note that there may be changes in the merchandise, services, and prices that have occurred after this article was published. Please contact the facility or facilities in this article directly before visiting.