4 Things To Do In Japan's Electric Town, Akihabara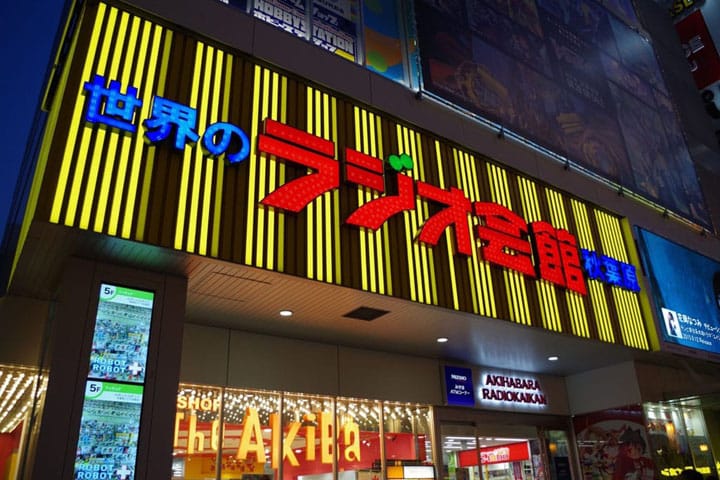 Akihabara, Japan's number one electric town, welcomes hoards of visitors every day. We give you the breakdown of four main ways to spend your time here.
Akihabara, Japan's number one electric town, is a popular tourist spot, welcoming hoards of visitors every day. In this article, we give you the breakdown of four main ways to spend your time in this city. Make sure to keep this useful guide on hand when you visit!
1. Buy Cutting-Edge Japanese Electronics
Souce: From Electronics to Otaku: 7 Picks for Akihabara Souvenirs.
Akihabara is best known for its many electronics stores. You can find all sorts of products here, from the latest kitchen equipment to unique beauty gadgets. That's why so many visitors come here to buy electronics to take back home.
But the extensive range of goods isn't the only reason. Due to Akihabara's popularity with people from all over the world, many of the stores deal in several languages, so even if you can't speak Japanese, you can receive the same service as anyone else. What's more, they often have duty free counters and can accept credit cards, making them more advanced than most.
What sort of product are you looking for? What functions does it need? What's your budget? If you discuss your needs with one of the staff members, they're sure to advise you and help you find what you want.
2. Immerse Yourself in Otaku Culture
Source: Akihabara Gamers Store: A Treasure Trove of Anime and Voice Actor Goods
Akihabara is the birthplace of Japan's otaku culture, including but not limited to anime, manga, and cosplay.
Source: Mandarake, the Akihabara Otaku Source
In Akihabara, you can not only find the latest anime goods, but also rare manga, retro games, and figures that you wouldn't find anywhere else.
Source: Cosplay Photo Shoot Experience in Akihabara's Studio Crown!
Amongst the many stores, you can even find places where you can experience your very own cosplay photo shoot. If you want to submerge yourself in the depths of otaku culture, there's no better place to do so than here.
3. Experience the Healing Power of Maids
Source: An Icon of Akihabara's Otaku Culture: What's a Maid Cafe?
Have you heard of maid cafes? These are a unique style of cafes created right here in Akihabara, where you're served by adorable maids.
Souce: Akihabara Sightseeing Tour With Maids
The number of these maid cafes in Akihabara is nigh uncountable. Cafes where you're served by samurai-style maids have recently surfaced, and you can even get your very own maid tour guide.
Next time you find yourself in Akihabara, make sure to experience the unique entertainment and service that you can only get at a maid cafe.
4. Buy Japanese Souvenirs
Source: Don Quijote Akihabara: Japanese Souvenirs for Great Prices

Whether its electronics or otaku merchandise, there are many places to buy one-of-a-kind souvenirs in Akihabara. But that's not all - it's also filled with stores where you can buy souvenirs more commonly associated with Japan, such as Japanese-style products and cheap old-school Japanese candy.
Recently, there are more and more stores that focus on Japanese goods, like Kuramoto Stand, where you can buy original bottles of sake.
Thanks to this, you don't have to go out of your way to buy souvenirs at Asakusa or Ginza - you can find everything you need in Akihabara alone!
An Ever-Evolving City
Whether for good or bad, the city of Akihabara is forever changing. Stores that we at MATCHA have introduced in the past may be replaced by another next year.
But that also means that there's always something new to experience here. That's why even if you've already been to Akihabara, next time you go you're sure to discover something else to love about it. In the future, there's sure to be something new and exciting to do other than the four broad themes we introduced today.
Even if you don't have any interest in Akihabara right now, make sure to visit one day. It's sure to surprise you!

The information presented in this article is based on the time it was written. Note that there may be changes in the merchandise, services, and prices that have occurred after this article was published. Please contact the facility or facilities in this article directly before visiting.