Cherry Blossoms Abound! A Street View Walk To The Best Spots In Japan
This service includes sponsored advertisements.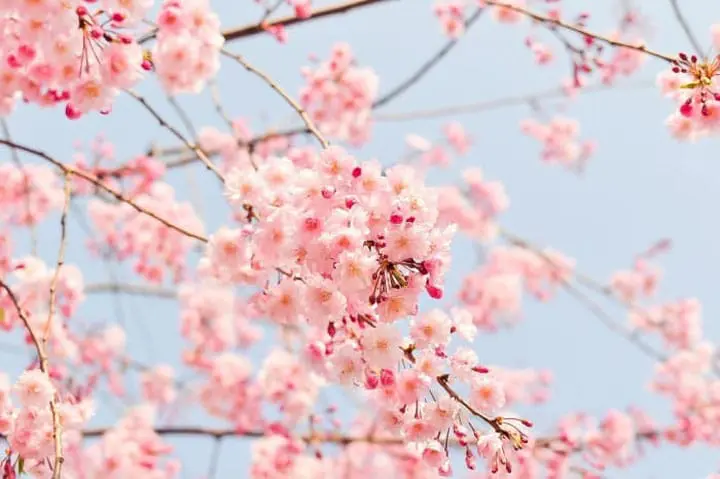 Today, we will show you some of Japan's most lovely cherry blossom viewing spots via Google Street View. See Naka-Meguro, Roppongi, Kyoto, and the Tohoku area - you'll feel like you're already there, and will be inspired to make some travel plans.
The cherry tree, or sakura in Japanese, is often considered to be the national flower of Japan, with its explosive and extravagant but short life each spring. That is why it is almost impossible to visit all of the famous sakura spots throughout the country even though you'd very much like to, and you end up shortening your list to only a few of them. But, that surely doesn't have to be a bad thing – to get the best out of this experience and witness the most beautiful cherry blossom scenery, you have to investigate them in advance.
In this article, we will introduce some of the most popular cherry blossom viewing spots in Tokyo, Kyoto, and some of the spots in the Tohoku region, and all through the magical lens of Google street view (Japanese). Perhaps you can use this information to research about the places you'd like to visit during the cherry blossom season.
The Best 3 Cherry Blossom Viewing Spots in Tokyo
Welcome to the largest and most urban city in Japan, Tokyo. One would think that being a metropolis would make Tokyo less green and somewhat nature-less, but actually, in between the buildings or in the shopping alleys, there is a lot of nature to be found – especially the cherry trees hiding in the shade of the city. Today we will lead to a few of such places.
1. Zojoji and Tokyo Tower
This is Zojoji, a Buddhist temple near the base of Tokyo Tower. It is a temple of a great reputation and respectability for the past 600 years.
The path that leads from Zojoji to Tokyo Tower has a row of cherry trees lined up along it, and as soon as the cherry trees on the path blossom, the charming pink compliments the flashy red of Tokyo Tower. What makes this spot particularly enchanting is the exciting opportunity to admire the glorious symbol of Tokyo, Tokyo Tower, together with marvelous cherry blossoms within a close area. One more spectacular sight of the two symbols of Japan together is during the night, as Tokyo Tower gets lit up, visitors can witness the different atmosphere of the cherry blossoms under the light of Tokyo Tower.
Click the  back of the panel to get a full view of Tokyo Tower. Drag the cursor to change the viewpoint, and take a lovely walk on the cherry tree path.
Address: Tokyo, Minato, Shiba Park 4-7-35
Phone Number: 03-3432-1431
2. Sakurazaka in Roppongi
Next on our list is the street view of Sakurazaka in Roppongi. If you decide to give yourself a moment of peace and serenity away from all the hustle and bustle of the city, you should head to Sakurazaka.
One path leads to the symbol of Roppongi, Mori Tower, and that path, too, is ornamented with beautiful cherry trees, and it even gets lit up during the night. It is a great getaway road for a nice walk after a long day of shopping.
Address: Tokyo, Minato, Roppongi 6-11-1
Phone Number: 03-6406-6000
3. Meguro River
There is one special place in Tokyo we just can't ignore on our best cherry blossom spot list, and that is Naka-Meguro. It might just be the most well-known hanami (cherry blossom viewing party) part of Tokyo, with a four kilometer long cherry tree path along the river. Although it's difficult to have a full-out hanami gathering there, with picnic sheets spread underneath a lovely tree, each year this path welcomes countless visitors, who come to feast their eyes and soul with the dazzling scenery of cherry trees in full blossom.
Another peculiarity of Meguro River, besides the wonderful cherry view, are numerous shops, all unique in their own way, which gives you a superb chance to go for a little shopping spree in the middle of the cherry blossom euphoria. It also isn't such a rare scene to witness visitors strolling along with something delicious in their hands; during the sakura season, many producers set up yatai food stalls along the way so that the visitors can fully enjoy their blossom viewing experience. In the beginning of April, there are some seasonal festivals related to cherry blossoms, such as Meguro East Area Sakura Festival, or Naka-Meguro Sakura Festival, so the whole area gets even livelier and more joyful thanks to all the people strolling around.
Address: Tokyo, Meguro, Meguro River
Phone Number: 03-5722-9621
Two of the Best Cherry Blossom Viewing Spots in Kyoto
Without a doubt, Tokyo's cherry blossoms have a way of cheering up their viewers, with a tranquil, soothing feeling in the air around it, but the perennial townscape of Kyoto adds something extraordinary to the whole sakura experience. Let's delve into the wondrous combination of the beauty of Japan's national flower and the time-honored town of Kyoto, with its respectable tradition and history – with the help of Google Street View.
1. Keage Incline
The first Kyoto spot we want to introduce is located in the vicinity of Nanzenji Temple – the Keage Incline. During spring, around 90 cherry trees dress up in pretty colors along both sides of the railway, which was constructed in the Meiji Period. It is a marvelous and quite a rare feeling to appreciate the cherry blossoms while walking down the railroad, and for that reason, this location is immensely popular, with visitors coming each year.
Address: Kyoto, Sakyo, from Awataguchi Yamashita to Nanzenji Kusagawa
Phone Number: 075-222-4130
2. Mibu-Dera
The second cherry blossom spot we would like you to visit is Mibu-dera, and its main attraction is the spectacular collaboration of the vermilion bridge and blooming cherry trees. The profound sensation when admiring the cherry trees from the bridge within a temple is an exclusive treat for the select few who know about this fascinating place.
Address: Kyoto, Kyoto, Nakagyo, Mibu-Naginomiya 31
Phone Number: 075-841-3381
Two of the Best Cherry Blossom Spots in the Tohoku Region
Although the Tohoku Region might seem somewhat hard to reach when compared to Tokyo or Kyoto, you can count on this area in one regard especially – after all of the cherry blossoms have fallen in Tokyo, those of the Tohoku Region will still in full bloom and ready to sweep you off your feet.
1. Kitakami Tenshochi
Here we are in Iwate prefecture's Kitakami Tenshochi. Here you will be in for a spectacle, for there are many cherry trees densely planted together, ruling over quite a large area.
If you visit this place sometime between April 10th - May 7th, you'll want to take part in the bustling Kitakami Tenshochi Sakura Festival, where you can mingle with the crowd of people who came from all over to enjoy the fabulous scenery and great mood.
** The information on the festival dates comes from 2017.
Address: Iwate, Kitakami, Tachibana 10-155
2. Fukujuji
The last, but not the least, spot on our recommendation list is Fukujuji, a Buddhist temple in Fukushima prefecture.

Click your Street View cursor on the back of the screen and you'll discover a wonderful sight of beni-shidarezakura (beni-shidare cherry; a type of darker pink weeping cherry tree), one of the representative cherry blossom viewing places in this town. The full blossom season visits this area a little bit later than in the eastern part of the country but starting in the middle of April, you can ease your aesthetic hunger with this stupendous sight. In spring, when the next academic year has just started, Fukujoji offers the quiet ambiance of the temple complimented with the gentle petals of the cherry trees, so why not pay it a little visit?

Address: Fukushima, Tamura, Miharu, Gomenmachi 194
Phone Number: 0247-62-2569

Written by

ストリートビューMedia(https://media.l-s.co.jp/streetview/)を運営。 『世界に日本を伝えよう!』をテーマに、Googleストリートビューを通して 世界中の見たことがないような素敵な場所を紹介しています。

The information presented in this article is based on the time it was written. Note that there may be changes in the merchandise, services, and prices that have occurred after this article was published. Please contact the facility or facilities in this article directly before visiting. Some of our articles contain affiliate links. We kindly ask our readers to exercise careful judgement when making a purchase or booking a service online.
Top Articles
There are no articles in this section.