Jigokudani Monkey Park - See Monkeys Bathing In Hot Springs
The Japanese macaque is a monkey native to Japan. At Jigokudani Monkey Park in Nagano, visitors can observe these creatures up close throughout the year. They are especially famous for their habit of bathing in the onsen hot springs in the winter.
Have you ever heard of the Japanese macaque? These monkeys native to Japan often appear in traditional Japanese tales. Other than the humans, they are said to be the farthest north living primates. They are widely known as Snow Monkeys as well.
Today we'll be introducing Jigokudani Monkey Park in Nagano Prefecture where visitors can observe the Japanese macaque up close all year long.
The park is especially fun in the winter, when you can see the monkeys bathing in onsen hot springs. It's a very popular spot attracting tourists from all over the globe. In this article, we share how to enjoy the home of the Snow Monkeys, Jikokudani Monkey Park, to the fullest.
Jigokudani Monkey Park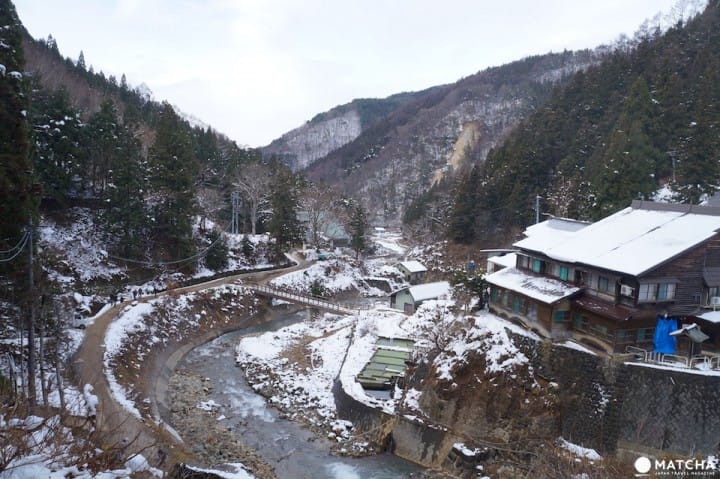 Jigokudani Monkey Park is located in Yamanouchi, a town in the northeastern region of Nagano. The area is known for its natural surroundings, onsen, and its various winter sports attractions.
Visitors to the park can see Japanese macaque in their natural environment without any bars in between, allowing them to learn what kind of animal the Japanese macaque is throughout the year. It's said that such facilities are rare worldwide.
Photo courtesy of: Jigokudani Monkey Park
During the spring, from April to June, you can meet newborn babies here. In the summer these baby monkeys will start to run around the park and goof off with their friends.
The monkeys continually move their living space to where they feel is safe, and don't have a permanent settlement or territory. The strength of the mother indicates the strength of the family. Their faces are red and their bottoms are blue. One could go on and on about these curious monkeys.
Photo courtesy of: Jigokudani Monkey Park

You'll see Japanese macaque all over the grounds of the park. They'll often walk right by you. It's amazing how close you can get to these creatures. Let's see what else the park has to offer.

The information presented in this article is based on the time it was written. Note that there may be changes in the merchandise, services, and prices that have occurred after this article was published. Please contact the facility or facilities in this article directly before visiting.