Henn Na Hotel In Chiba: See Dinosaurs And Robots Close Up!
Robots are hotel staff !? Henn na Hotel-Maihama Tokyo Bay, is a much talked about hotel that gives you the feeling of a theme park. Within walking distance of Tokyo Disneyland, this hotel is full of one surprise after the other!
The Henn na Hotel is located in Chiba prefecture's Maihama city. It was developed by H.I.S. Hotel Holdings, a subsidiary of Japanese travel agency H.I.S. Travel, and is the second hotel of this type following the success of Huis Ten Bosch Hotel in Nagasaki prefecture.
At first glance, this appears to be like any other hotel. But inside there are a total of one hundred and forty robots (nine different varieties) working as hotel staff, garnering this hotel widespread public attention for its introduction of state-of-the-art technology. I wonder what is "henn" (meaning strange or unusual in Japanese) about this place? From here, off I went on my fact-finding mission to learn more.
Henn na Hotel: From Check-in to Cleaning, Robots Do It All!
Step into the hotel and the first thing that you see is...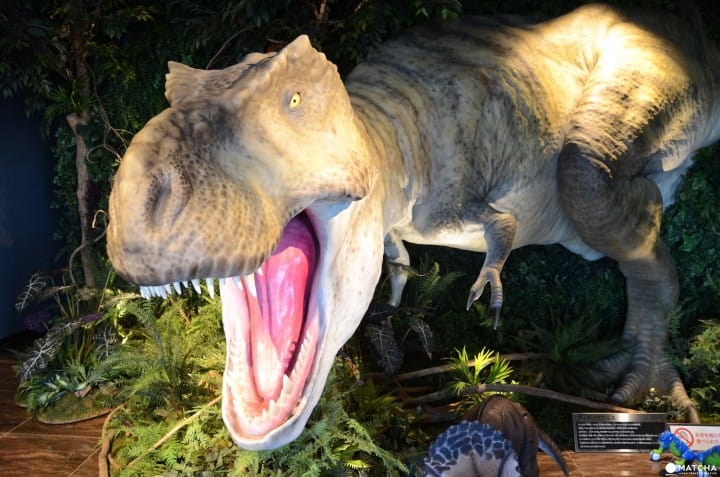 ...a Tyrannosaurus! The Tyrannosaurus is life-sized and looks like it's going to leap out and pounce on you! It's almost like you've stepped into a theme park and your excitement starts building.
It's the hotel's wish that even young children can enjoy themselves here without hesitation. So for children who look as though they might find the experience too frightening, the hotel has also provided smaller robots in which children can touch the dinosaur's foot area and move it around freely. With a citrus-scented aroma wafting through the lobby area, it feels like you've wandered into a jungle.
The manager at the front desk in charge of checking-in and checking-out is also a robot. At the Huis Ten Bosch Hotel in Nagasaki, both a dinosaur-type and human-type robot manage the front desk, but here at Henn na Hotel-Maihama Tokyo Bay, two dinosaur robots are in charge.
When you stand directly opposite one of the robots, it starts speaking in a low, calm voice.
Service here is provided in four different languages, including English, Chinese (simplified), Korean and of course Japanese. For visitors to Japan, all they need to do is place their passport over the sensor to get the check-in procedure started.

Just follow the instructions given by the dinosaur robot and use the touch panel to do the check-in. When complete, you'll be given your room key.

This dinosaur robot uses body language and gestures as it communicates fluently in four different languages, and has even been known to sneeze while on the job, making it all the more charming. By the way, payment is made via the automatic payment device, so this won't take up too much of your time.

The information presented in this article is based on the time it was written. Note that there may be changes in the merchandise, services, and prices that have occurred after this article was published. Please contact the facility or facilities in this article directly before visiting.