Savor Kobe Beef At Misono, The Originators Of Teppanyaki!
Teppanyaki steak is famous, and it's said that the Misono restaurant in Kobe originated it. Savor their delicious and rare Kobe beef for lunch or dinner.
Said to be the originator of teppanyaki steak, a world-famous style of cooking, Misono is located in Kobe's Sannomiya district, on the 7th and 8th floor of a building.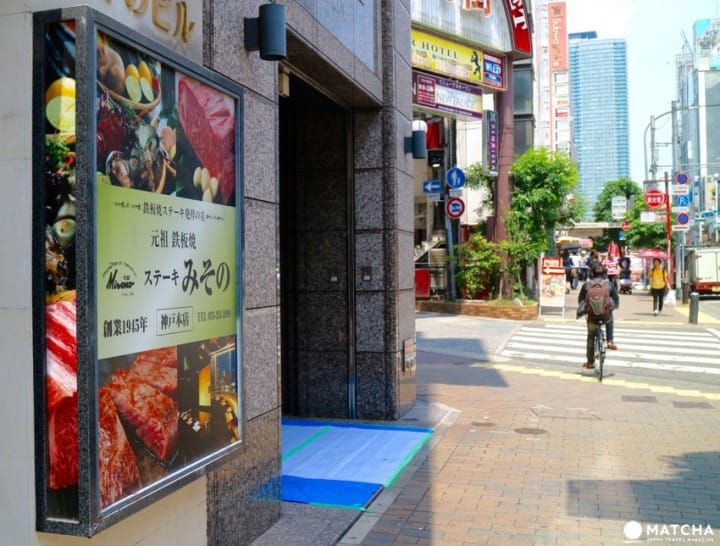 It is about two to three minutes away from Hankyu Kobe-Sannomiya Station if you walk north on foot. Let's head into the elevator and make our way to the 8th floor.
Tracing the History of Misono, the Teppanyaki Steak Originator
Why is Misono known as the originator of teppanyaki steak?
The answer to that question traces back to an episode when the restaurant opened. The founder, Shigeji Fujioka (pictured on the left) started his okonomiyaki restaurant using iron plates he found in a shipyard. He served steaks cooked on these plates to occupying American forces, who were delighted to have a taste of home. This is said to have been the beginning of teppanyaki steak.
Teppanyaki's appeal spread to the rest of Japan, and today it has become known worldwide.

In January 1995, the Great Kobe Earthquake struck Kobe, causing major damage to Misono's Kobe branch. The building was entirely destroyed, and it took two years for it to open a temporary location. It took even longer to open the current building. When we heard about how Misono overcame the difficulties posed by the disaster, we felt the emphasis that they placed on preserving the traditional flavor and service offered at Misono strongly.

The information presented in this article is based on the time it was written. Note that there may be changes in the merchandise, services, and prices that have occurred after this article was published. Please contact the facility or facilities in this article directly before visiting.