Kobe - 15 Things To Do And Area Guide
Kobe, a major port city in Western Japan, located close to Osaka and Kyoto, is home to a sophisticated port cityscape, boasting many stylish cafes and historical buildings. We introduce the best things to do and see in Kobe.
Kobe - A Mix Of Western And Japanese Culture
Kobe is a stylish city in Western Japan, not far from Osaka and Kyoto. It is very popular for its Kobe beef and for shopping along its port.
However, the city of Kobe is much more than this. It offers an interesting mix of different cultures. It has flourished as a port town long ago which is the reason why a mix of Western and Japanese cultures created the sophisticated cityscape still found here today.
In this article, we will introduce you to a selection of 15 things to do in Kobe including trip ideas and tips on how to thoroughly enjoy yourself on your trip!
Contents
How to Get to Kobe
Hankyu "Kobe Sannomiya Station"
From Osaka and Kyoto
The fastest trains take 21 minutes from Osaka (on the JR Kobe Line Rapid Train - 410yen) and a 52 minutes from Kyoto (on the JR Kyoto Line Special Rapid - 1,080yen) to the JR Sannomiya Station. Utilize your Japan Rail Pass when traveling to save yen.
From Kansai International Airport
If you are traveling from Kansai International Airport (Kankuu) we recommend using a bus.
From Kansai Terminal 1
Leave the International Arrivals lobby and head to bus stop 6 where you can ride the Kobe Sannomiya - Rokko Island bound bus. The travel time is around 65 minutes.
From Kansai Terminal 2
Leave the Arrivals lobby and head to bus stop 4 where you can ride the Kobe Sannomiya - Rokko Island bound bus. The travel time is around 1 hour 20 minutes.
Please use the ticket machines available at the bus stop.
Arrival Point: Kobe Sannomiya Google Map
Ticket Cost: One way:2,000 yen (adult) / 1,000 yen (child), Return Discount: 3,140 yen (adult)
Kobe Area Guide
Kobe has six main areas. It is divided into the Sannomiya-Motomachi, Bay, Shinkaichi, Nada, Arima Hot Spring and Mount Rokko areas.
You can find Kobe's tourism center in the Sannomiya-Motomachi area. This area is in itself divided into two different sections. The Kitano Area, which located north of the Sannomiya-Motomachi Station, also known as the mountainside. It is distinctive for Western Style houses called Ijinkan. The other section is the shopping area located south of the station, known as the ocean side. This area is home to Kobe's number one shopping street.
Just five minutes' walk from Motomachi Station you can find Kansai's greatest Chinatown, Nankinmachi. Filled with Chinese restaurants and plenty of food offering popular Chinese snacks.
The Bay Area is home to the spacious Meriken Park. Kobe's landmark, the Port Tower, is located at its center along with Harborland, a collection of large commercial complexes.
For a chance to see a slightly different side of Kobe, you can visit Shinkaichi. This area is distinctive for its rows of old shopping arcades and stores. If you love Japanese sake then you should definitely check out the sake brewery in Nada located here.
A little further away from the center and you'll find Kansai's famous hot spring town, Arima Onsen as well as an area full of nature known as Mount Rokko.
Let's take a look at what to do in each area and how to make the most out of your Kobe trip
15 Things To Do In Kobe
1. Bay Area - Get a Breathtaking View of Kobe from the Port Tower
From Kobe Port Tower - The Red Symbol Of The City Sparkling In The Sky", Port Tower is a symbol of Kobe
The Port Tower is a 108-meter high observatory tower and the symbol of Kobe. The bright red hyperboloid structure with its twisting center looks especially beautiful against the blue sky.
Picture courtesy of KOBE TOURISM BUREAU
At night the tower is lit up, giving it different beauty compared to daytime. If you go up onto the observation deck at this time you will be able to encounter Kobe's beautiful night view.
2. Sannomiya-Motomachi Area - Unique Houses Up on the Hill Known as Ijinkan
Since the opening of the Kobe Port in 1868, foreign residents have lived in the area. This has introduced a completely new culture to Kobe. The houses of these initial migrants are known as  Ijinkan.
The house in the photo is the Weathercock House, the Former Thomas House built around 1909. Currently it is open to the public. The former master of the house, Mr. Thomas, was a German trader who fused German architectural styles with Japanese, giving the inside of the house an extremely elegant atmosphere.
There are currently more than 30 different Injinkan in the Kitano area, of which more than ten are open to the public in general.
3. Sannomiya-Motomachi Area - Try Street Food In Nankinmachi
A five-minute walk from Motomachi station you can find Western Japans' most famous Chinatown, Nankinmachi. You can find over a hundred stores in the only 110 by 270-meter area.
Enjoying your lunch at one of the many restaurants is a great option, but since there are a variety of street stalls, why not try some street food instead?
In the photo above you can see an example of Peking Duck from a food stall. The crispy Peking Duck skin is covered in a sweet sauce and topped with green onions. Its aromatic and delicious!
Kakuniman, soft braised pork belly wrapped in a soft steamed bun. Prices vary depending on the shop but most food items are a couple of hundred yen each, so you can have fun trying a variety of things!
4. Sannomiya-Motomachi Area - Take A Stroll Along Kobe's Number One Shopping Arcade
Located about five minutes on foot from the south side of Sannomiya Station is Sannomiya Center Street. This historical shopping arcade is about 600 meters long. It consists of a wide street with all kinds of stores including big electronic brands, clothes shops, and cafes on both sides.
Doesn't this juice look delicious? Follow this street towards Motomachi and find the entrance to Chinatown at the end of it.
5. Sannomiya-Motomachi Area - Pray For Love At Ikuta Shrine
As seen in "Top 5 Reasons To Visit The Ikuta Shrine Power Spot In Kobe"

The Ikuta Shrine is located a ten-minute walk from Sannomiya Station. Although Kobe may have an image of being a stylish port town, historic shrines like this one can also be found here.
A goddess named Wakahirumeno Mikoto is enshrined at Ikuta Shrine. She is the goddess of fabrics, and it is believed that she ties people's fates together. Currently, the Ikuta Shrine is gaining popularity as a spot for love fulfillment.
The Inari Shrine in the northeast side of the grounds is an especially popular photo spot. The vermillion lacquered tori gates are there for those whose prayers have been met to offer their gratitude. Like the tori gates at Fushimi Inari Shrine in Kyoto, it is believed that the more there are, the more likely your prayers at this shrine will be answered.
6. Bay Area - Enjoy The Sea Breeze At Harborland
As seen in Stylish Kobe Spots - Cafes And Unique Stationery At Kobe Brick Warehouse!

Harborland is a collection of large commercial complexes. Our recommended spot here is the Kobe Brick Warehouse. Found inside the impressive brick building, built in the late 1890s, are cafes, restaurants and a famous stationery store.
From Stylish Kobe Spots - Cafes And Unique Stationery At Kobe Brick Warehouse!

The lovely staff a the branch of the well-established stationery store NAGASAWA Kobe Brick Warehouse Store has collected unique stationery from all over the country. With customers coming from all over the world to buy what the store has on offer, you don't have to love stationary to enjoy the exciting atmosphere.
There are also plenty of huge shopping malls, such as umie, that you can visit nearby Kobe Brick Warehouse.
7. Sannomiya-Motomachi Area - Take A Walk Through The Unique Fashion District
Torwest
In the shopping area Torwest between Sannomiya station and Motomachi station, you will be able to find an area perfect for shopping or just strolling around!
A short walk south from the Motomachi-Nankinmachi you'll arrive at Sakaemachi, an area that has taken on a new style with a collection of retro buildings transformed into variety goods stores, clothes shops, galleries, and cafes.
8. Sannomiya-Motomachi Area - Explore Kobe's History
The Kobe Foreign Settlement is an area where foreigners dealing in trade would live after the opening of Kobe Port. Unlike the Ijinkan Area introduced earlier where people from Japan and many different countries would live together, only foreigners really lived in The Kobe Foreign Settlement district.
Picture courtesy of KOBE TOURISM BUREAU

Nowadays it is a home to high-end fashion brand stores and boutiques, including open cafe where you can spend an afternoon in elegancy.
9. Mt. Maya Kikuseidai - An Unforgettable Night View
Picture courtesy of KOBE TOURISM BUREAU

Kobe's night view is known as one of Japan's Three Great Night Views. Specifically the night view from an observation point near the top of Mt. Maya Kikuseidai. The easy access from Kobe's center makes it a popular spot, especially for dates.
You can even see the Osaka area from here if the weather is clear. During winter you can see all the way to Kansai International Airport. Kobe's night view is also called the "Ten Million Dollar Night View," referring to the cost of maintaining the number of lights you are able to see from the observation deck.
10. Sannomiya-Motomachi Area - Savor Delishes Kobe Beef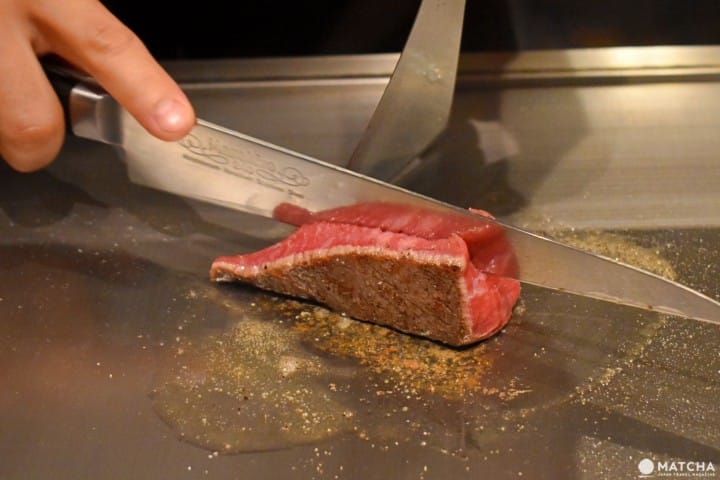 From Decadent Kobe Beef For A Reasonable Price At Tanryu in Sannomiya

If you come to Kobe, the home of Kobe Beef, you should definitely try it! Kobe Beef is a special kind of meat from the "Tajima cattle" in the Hyogo Prefecture. It has to be certified by the "Kobe Beef Marketing & Distribution Promotion Association" to be called Kobe beef. 
Misono is the birthplace of Teppanyaki steak and a place where you can indulge in the highest grade steak to your heart's content. 
Kobe Tanryu is a Kobe beef specialty restaurant located in Sannomiya-Motomachi (central Kobe) operated by the Kissho Group. Here you can enjoy high-grade Kobe beef at a low cost. The price is around 3000yen for a Kobe beef lunch set.
From Indulge In Kobe Beef With Exquisite Gyudon At Hiroshige

If you would like to try something different than steak, Hiroshige Gyudon is another recommended. Here you can try the luxurious Kobe Beef version of the classic Japanese beef bowl.
11. Sannomiya-Motomachi Area - Take a Break at a Trendy Cafe
From Cafe Freundlieb In Kobe - Enjoying Tea Time In A Former Church

There are plenty of cafes around Kobe, blending perfectly with the sophisticated atmosphere of the city. Cafe Freundlieb is a cafe located inside a building that once used to be a church. Built for the Christians visiting from the port, it survived through both the Second World War and the Great Hanshin Earthquake in 1995.
From Starbucks Kobe Kitano Ijinkan: Have Coffee In A Tangible Heritage Site

There are also Injinkan that have been converted into cafes. This is the Kitano Injinkan Branch of Starbucks Coffee. Here you can experience drinking coffee in a century-old Injinkan. Many cafes in Kobe are not only trendy but many of them also have a deep history.
12. Shinkaichi Area - Experience Everyday Life in a Retro Area
From Enjoy A Retro Kobe Vibe At The Artsy Yume Nomad Hotel!

For those wanting to experience everyday life in Kobe, you have to look no further than the Shinkaichi Area. Once hosting an array of cinemas and theaters, it used to be one of Kobe's most bustling areas.
It still offers many retro buildings, locally loved cafes and shopping areas making it an area with a lot of history. This area can show you a different side Kobe.
13. Nada Area - Try Freshly Made Sake
From Hakutsuru Sake Museum In Kobe - A Must-See For Liquor Lovers

Kobe's Hyogo prefecture produces the largest Japanese sake amount in Japan. Many sake breweries are located in an area called Nada.
Established more than 270 years ago, the Hakutsuru Sake Brewery includes the Hakutsuru Sake Brewery Museum. The warehouse was previously used for sake production and now hosts an easy to follow exhibition of the sake production process. The entry is free and at the tasting area you can try and buy freshly brewed sakes!
14. Arima Osen Area - Heal Your Fatigue at Japan's Oldest Hot Spring Town
From Arima Onsen - Complete Guide To Japan's Oldest Hot Spring Town

Arima Onsen is Japan's most ancient hot spring town, dating back to over 1000 years ago. This hot spring town is only 1km squared and very compact while including an array of hot spring resort inns, restaurants, and souvenir shops.
Picture courtesy of KOBE TOURISM BUREAU

This is Arima Onsen's famous Golden Spring which has a uniquely reddish brown color. Although the source of this hot spring is clear, it contains a lot of iron which oxidizes and changes color when exposed to the air. It is said to heal issues like poor circulation, lower back, muscle, and joint pain.
If you get some in your mouth you will discover it is extremely salty. One characteristic of water with a high salt concentration is that it has lasting moisturizing effects. Feel free to take time to heal from a day of full travels at Arima Onsen.
An easy way to enjoy Arima Onsen is on a tour. View the following link for more details:
Arima Onsen and Hiking Experience Tour
15. Mount Rokko Area - Breathe The Fresh Mountain Air
Picture courtesy of KOBE TOURISM BUREAU

Mount Rokko is an area bursting with nature and it is located just a cable car ride away from Arima Onsen.
At Rokkosan Country House you can immerse yourself in the clear air outdoors with barbecues and activities in the Rokkonsan Field. And at Rokkosan Pasture you can play with animals as well as try fresh milk, cheese, and ice cream, making it perfect for families.
Recommended Accommodation - Hotels And Guesthouses
From Experience Everyday Life In Japan At Guesthouse Maya In Kobe

Kobe is full of hotels and guesthouses. "Guesthouse Maya" is located near Nada Station, 1 stop from Sannomiya Station. With a local shopping arcade nearby, it is popular for with those who want to experience daily life in Kobe.
From Japan's First! Dive Into The World Of Snoopy At Kobe's Peanuts Hotel

Kobe's Peanuts Hotel near Sannomiya station opened in August 2018. With a different concept in every room, you might just feel like you entered the world of Snoopy and friends.
A Two Day Tour Through Kobe
Kobe is very compact and many of Kobe's main spots are located in the Sannomiya-Motomachi area, so two days can be more than enough to just take a look around.

In the morning of the first day, you start by heading over to the Injinkan in the Kitano Area. This area has a lot of hills, so it's best to go while you still have all of your energy. You can have some Kobe Beef for lunch and in the afternoon why not head to Torwest or the Sannomiya Center Street?  If you decide to go shopping around Sakaemachi and Nankinmachi, make sure not to miss the Bay Area's romantic night views in the evening.

On the second day, let's go to Arima Onsen. Enjoy public hot springs and spend a moment at one of Arima's old cafes or standing bars.

Download the MATCHA app for Japan travel: Apple Store | Google Play Store

The information presented in this article is based on the time it was written. Note that there may be changes in the merchandise, services, and prices that have occurred after this article was published. Please contact the facility or facilities in this article directly before visiting.