2 Day Kobe Trip - Real Kobe Beef, Harbor Views, And Hot Springs!
Kobe is popular as a day trip from Osaka and Kyoto, but we suggest staying at least one night. This two-day travel plan takes you through historical towns, a stunning harbor, shops with delicious Kobe beef, and to the hot springs district of Arima Onsen.
Visit All of Kobe's Sightseeing Spots!
Kobe is one of the most visited destinations in Kansai. Most of the city's major sightseeing areas are clustered around the Sannomiya and Motomachi neighborhoods, making it simple to go to Kobe as a day trip from Osaka or Kyoto. However, Kobe is full of fun and fascinating destinations, like the hot springs town of Arima Onsen. Therefore, we recommend travelers stay in Kobe for at least one night.
Here's a two-day travel plan we suggest, which includes Kobe's main sightseeing spots and Arima Onsen!
Day 1
Hankyu Kobe Sannomiya Station
First, start your day in Kobe at Sannomiya Station! From Osaka, it takes 21 minutes (410 yen) via the JR Kobe Line special rapid train. If you are coming from Kyoto, it takes 52 minutes via the JR Kyoto Line (1,080 yen).
Sannomiya is the central downtown of Kobe. Mountains are to the north and the ocean spreads out to the south, and each district has its own distinct charm. This route focuses on the Kitano area, located north of the station, in the morning, and on the shopping street and bayside area in the afternoon.
Sannomiya Station Google Maps
Morning - Stroll Around the Kitano Area
Kitanozaka
The Weathercock House, one of the Ijinkan buildings
From Sannomiya Station, walk north for 15 minutes and go up the hilly road called Kitanozaka. You will enter the Ijinkan area, where there are rows of Western-style buildings lining the streets. When Kobe's port opened in 1868, people from America, the United Kingdom, France, and Holland settled here. The residences from that era still remain today, and some of them are open to the public. The Kitano area has many hilly roads, so we recommend going in the morning when you still have energy.
Picture from Starbucks Kobe Kitano Ijinkan: Have Coffee In A Tangible Heritage Site
There is also a Starbucks located in a remodeled Ijinkan residence. It is a popular location and is usually busy with customers.
Starbucks Coffee Kobe Kitano Ijinkan Google Maps
The shops along Kitanozaka are also full of charm. Visit Ijinkan residences like the Weathercock House and the Uroko house, and take a look at the cafes and accessory shops. We recommend spending around an hour and a half to two hours exploring the Kitano area.
Weathercock House Google Maps
Uroko House Google Maps
Lunch -- Dine on Authentic Kobe Beef!
Picture from Savor Kobe Beef At Misono, The Originators Of Teppanyaki
Picture from Decadent Kobe Beef For A Reasonable Price At Tanryu in Sannomiya
Since you've come all the way to Kobe, make sure to savor in Kobe beef! There are lots of restaurants which specialize in Kobe beef around Sannomiya Station. Misono is said to be the originator of teppanyaki steak and offers a first-rate culinary experience of top-grade Kobe beef steak.
Picture from Indulge In Kobe Beef With Exquisite Gyudon At Hiroshige
However, Kobe beef can be expensive depending on your budget. If you want to enjoy Kobe beef at a more reasonable price, we recommend that you head to Hiroshige, which serves gyudon (a rice bowl topped with beef) made with Kobe beef. This restaurant typically has a line of customers waiting, so make sure you have time to spare if you want to eat here.
Afternoon -- Go Shopping in the Refined Districts of Kobe
The back streets of the Tor West area
Cafe in the Tor West area
In the afternoon, head to Kobe's stylish shopping areas! We recommend Tor West, which spans the area between Sannomiya Station and Motomachi Station. Cozy clothing stores, vintage shops, and cafes are hidden away in its back alleys. If there's something that piques your interest, check it out. You can also take a break in one of the many cafes nearby.
Tor West Google Maps
Sannomiya Center Gai
Located to the south of Sannomiya Station, Sannomiya Center Gai is a popular shopping arcade in the Kobe area, stretching about 600 meters from Sannomiya to Motomachi. There is something to satisfy every shopper here, like clothing shops, cafes, and even home appliance stores
Sannomiya Center Gai Google Maps
Picture courtesy of Kobe Tourism Bureau
Head further south from Sannomiya Center Gai to reach Kyukyoryuchi. These avenues contain many trendy clothing stores and brand-name boutiques. It was formerly the residential area of foreign residents involved in trading, and its well-organized blocks and classical architecture remain today, conveying what it was like in those days.
Kyukyoryuchi / Daimaru Station-mae (closest station to Kyukyoryuchi) Google Maps
Evening -- Take in the Habor View at Night
Picture courtesy of Kobe Tourism Bureau
Picture from Stylish Kobe Spots - Cafes And Unique Stationery At Kobe Brick Warehouse!
Once the sun sinks below the horizon, walk to the bayside area, where you will find Meriken Park and Harborland. Kobe is praised for having a nightscape worth ten million dollars. You can see the illuminated buildings and paths as you stroll around casually, making a very romantic atmosphere. The view from the observatory at Kobe Port Tower, a city landmark, is also breathtaking.
Kobe Port Tower Google Maps
Picture courtesy of Kobe Tourism Bureau
The view from Mt. Maya Kikuseidai is considered one of the three greatest night views in Japan, and you will be entranced by the sight of the entirety of Kobe, glittering below. You can get here by taking a bus from Sannomiya Station, then switching to the cable car to head up the mountain.
Mt. Maya Kikuseidai Google Maps
Recommended Places to Stay in Kobe
Picture from Experience Everyday Life In Japan At Guesthouse Maya In Kobe
Kobe has many hotels and guesthouses. In particular, we recommend Guesthouse Maya, which is located near Nada Station, one stop away from Sannomiya Station. The local shopping arcade is close by as well, and the guesthouse is noted for giving its guests a chance to experience every day, local culture in Kobe.
Guesthouse Maya Google Maps
Picture from A Japan First! Enter the World of Peanuts at the Kobe Peanuts Hotel
Experience the world of Snoopy at the Peanuts Hotel, a popular lodging in Kobe. It opened in August 2018 and is located 10 minutes away from Sannomiya Station on foot.
Peanuts Hotel Google Maps
Day 2
Morning -- Head to the Hot Springs at Arima Onsen!
Wash away your fatigue in a hot spring! For day two, go to the easily accessible area of Arima Onsen. Said to be the oldest hot spring in Japan, it is one of the most well-known hot spring districts in Japan. To get to Arima Onsen from Sannomiya Station, take a direct bus with JR (30-40 minutes, 700 yen, reservation necessary). Most shops in the town open at 10 AM, so if you leave Sannomiya around 9 or 10, you'll be able to spend a full day at Arima Onsen.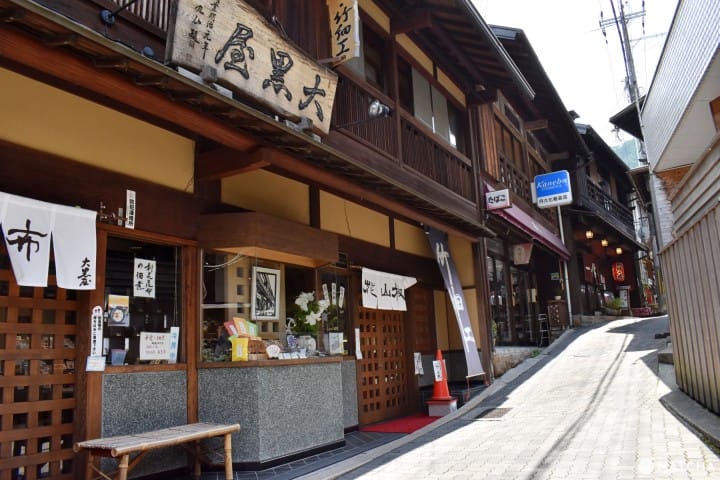 Yumotozaka
When you arrive we recommend going for a walk. It is quite a small area, and the main street, Yumotozaka, is hilly, but there are souvenir shops, traditional crafts stores, and cafes tucked away on these side streets.
Arima Onsen (bus stop) Google Maps
Lunch -- Enjoy Specially-Prepared Dishes
Picture from Arima Onsen Cafes - Lose Track Of Time At Tchic Tac And Café De Beau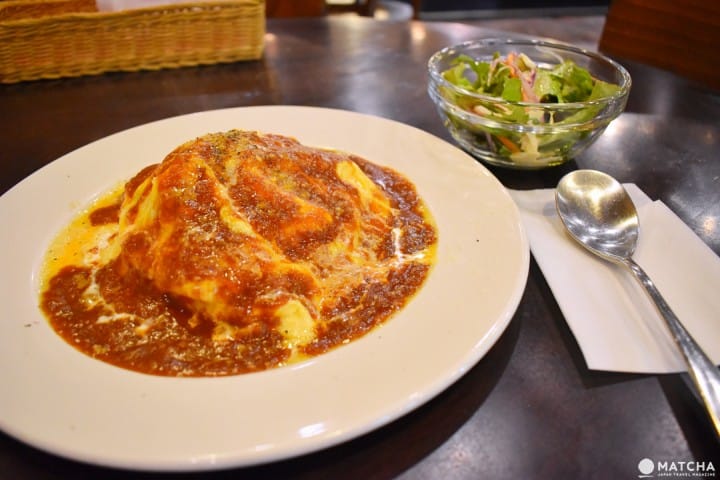 Picture from Arima Onsen Cafes - Lose Track Of Time At Tchic Tac And Café De Beau
Eat in town at one of the several cafes you can find on the side streets of Yumotozaka. Tchic Tac is located in a remodeled traditional Japanese home. The healthy curry, made with Chinese herbs, and the nutritious omelet rice are particularly popular. The wooden-themed interior makes it easy to feel relaxed while you dine.
Afternoon -- Enjoy a Relaxing Soak in an Onsen
Kin no Yu. Picture from 3 Day Trip Destinations to Visit at Arima Onsen!
Picture from 3 Day Trip Destinations to Visit at Arima Onsen!
After a meal, head off to the hot springs! Arima Onsen has plenty of facilities where you can stay overnight, but also a number of spots ideal for a day trip. The most famous hot spring is located at the entrance of Yumotozaka: Kin no Yu, which has gold-colored hot springs. Originally, the water from Arima Onsen's hot spring sources is clear, but its rich iron content makes the color turn a reddish-brown when it makes contact with the air. These reddish-brown springs are called the golden springs and have been used throughout history. If you visit Arima Onsen, definitely stop by.
Goshoboh. Picture from 3 Day Trip Destinations to Visit at Arima Onsen!
We also recommend the oldest traditional inn in Arima Onsen, Goshoboh, for a day trip. Goshoboh is a high-class inn, but you can use its hot spring facilities without staying the night there. Check out the building, which seems like an art piece.
Evening -- Drink Local Arima Beer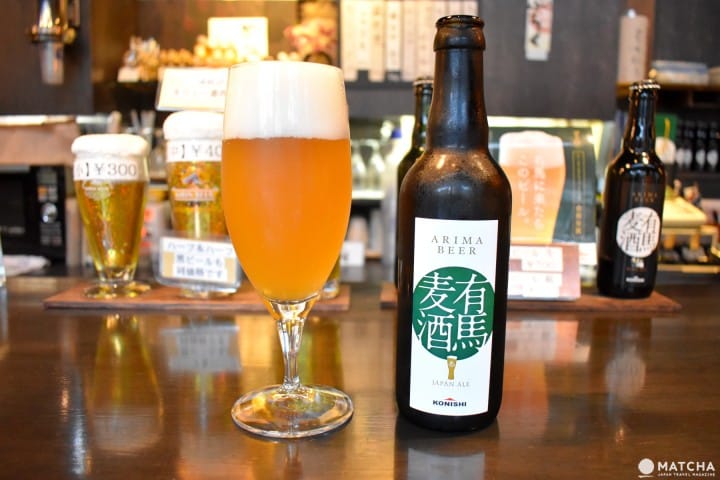 Picture from Sake Ichiba - Arima Onsen's Unique Standing Bar And Local Sake Shop

After you warm up in the hot springs, grab a beer! We recommend visiting Sake Ichiba, located in front of the Hankyu bus stop. This standing bar offers exclusive Arima Onsen beer, Japanese sake and delicious food that you can enjoy.
Picture from Arima Onsen - Complete Guide To Japan's Oldest Hot Spring Town
For dessert, head to Stagione for homemade gelato made with local milk from Mt. Rokko dairy farm milk as a base. There are 18 flavors available, including seasonal fruit and Arima cider.
Don't Forget Souvenirs!
Picture from Arima Onsen - Complete Guide To Japan's Oldest Hot Spring Town
At the end of the day, buy your souvenirs and head back. Before you leave, however, pick up some of Arima Onsen's famous carbonated rice crackers. They're crisp, light, and have a mild sweetness. You can buy them at the souvenir shops all over Arima.
Pictures from Yoshitakaya, Arima Onsen - Popular Souvenir Shop In A Hot Spring Town
At Yoshitakaya, a gift shop, there are many original products, like bath powder and springwater soap. You'll lose track of time just looking around!
Evening -- Return to Osaka and Kyoto via Bus
After you've had a satisfying day of hot springs and have bought souvenirs, it's time to head back. We recommend taking the bus, which makes it easy to return to Osaka Station (one hour, 1,370 yen) or Kyoto Station (75 minutes, 1,800 yen). A direct bus runs once every hour. You can make a reservation from the websites of the following bus companies:
Enjoy the Relaxed Pace of Kobe
We only introduced a portion of all that Kobe has to offer. Use this model route as a reference and create a Kobe travel plan of your very own!

The information presented in this article is based on the time it was written. Note that there may be changes in the merchandise, services, and prices that have occurred after this article was published. Please contact the facility or facilities in this article directly before visiting.