Tregion Hamayaki BAL: Delicious Tohoku Cuisine In The Heart Of Akasaka
Just one minute on foot from Tokyo Metro's Akasaka Mitsuke Station. Tregion Hamayaki-BAL first started as a way to offer help to those affected by the 2011 Great East Japan Earthquake. It's a hidden gem that focuses on fresh ingredients from Tohoku.
From the Meiji period (1868-1912), Tokyo's Akasaka area flourished as an entertainment quarter, where geisha entertained politicians and other high ranking individuals at ryotei (traditional Japanese restaurants) and other shops. Even today, the area is dotted with elegant and tasteful ryotei and unique izakayas.
Located in one corner of the Akasaka area is a restaurant called Tregion Hamayaki-BAL. The shop's owner has a close relationship with fishermen and farmers in the Tohoku region , and the fresh ingredients that are brought in every day from this northern part of Japan, are served here at reasonable prices.
What Kind of Place Is Tregion Hamayaki-BAL?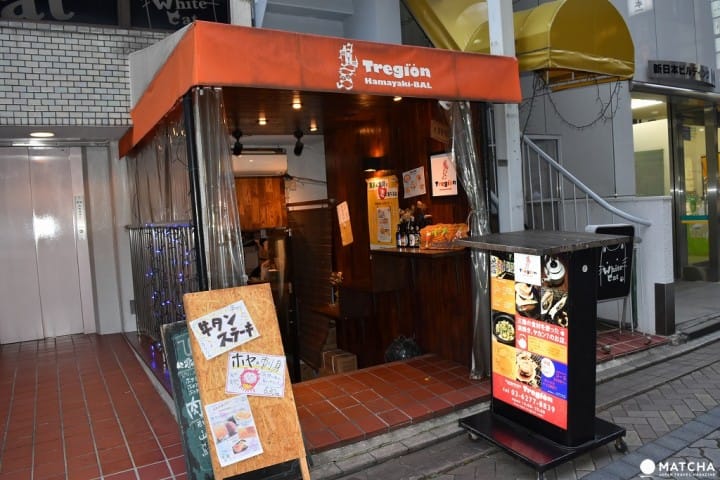 The Tohoku region is a term that refers to the six prefectures sandwiched between Tokyo and Hokkaido: Aomori prefecture, Iwate prefecture, Miyagi prefecture, Akita prefecture, Yamagata prefecture, and Fukushima prefecture.
This is an area with cool summers and cold winters, and it's from these harsh natural surroundings that the shop's superb ingredients originate.
For example, Tohoku is a major production area for Sasanishiki and Akitakomachi rice, two famous brands that are eaten throughout Japan.
The area is also famous for fish and seafood, and the Sanriku Kaigan (coast) which stretches from Aomori prefecture down to Miyagi prefecture, is known as one of Japan's top fishing grounds that produces delicious scallops, oysters, wakame seaweed and sanma (Pacific saury).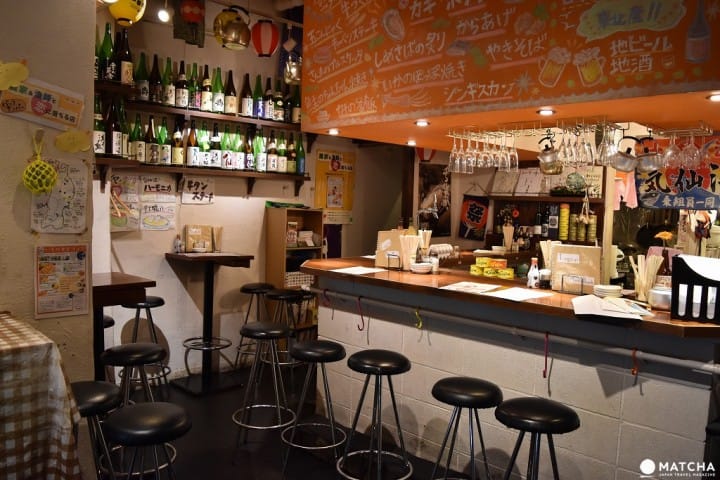 So restaurant Tregion Hamayaki-BAL offers a menu using ingredients that come from an area blessed by nature.
Though it's a small shop with just twelve counter seats and twenty table seats, on weekends it overflows with customers. Exactly what kind of shop is this? Let's go and find out the secret to its popularity!
A Tohoku Port Town in the Tokyo Metropolis
In 2011, the Great East Japan Earthquake caused extensive damage to Fukushima prefecture, Miyagi prefecture, Iwate prefecture and other parts of the Tohoku region.
Shop owner Kei Yoshida, who was working at a job connected with the disaster area reconstruction, wanted to do his part in helping out those fishermen and farmers who were affected, so with that aim in mind he opened Tregion Hamayaki-BAL in November of 2013.
In the beginning, the shop focused mainly on ingredients from Miyagi and Iwate prefectures. However, after he met and talked with fishermen and farmers from all regions of Tohoku, he began to realize just how special Tohoku ingredients really are. As a result, he decided to feature products from all parts of Tohoku.
Presently the shop calls itself the Tohoku port town in the heart of Tokyo, and serves food using ingredients from all six prefectures.
Yoshida-san says that Tregion's catch phrase is, "a restaurant that loves fishermen and farmers".
At Tregion, Yoshida-san and his staff go up to Tohoku and meet directly with the fishermen and farmers. They often discuss the most delicious way to prepare and serve the ingredients, and then have the products delivered fresh as soon as possible.
Inside the shop there's a display panel showing pictures of all the people who provide the delicious ingredients for Tregion, and Yoshida-san frequently holds special events and social gatherings with these fishermen and farmers.
Locally brewed alcohol from all six Tohoku prefectures is also on the menu, and we recommend this for Japanese sake lovers.
Tregion attracts a wide variety of customers: people connected with the rebuilding of Tohoku, people born in Tohoku, those planning a trip to this northern area, and those who simply want to eat delicious food. In recent years, visitors to Japan have been dropping into Tregion in increasing numbers, and as a result, an English menu complete with photos is now available.
The Top 6 Items on Tregion's Menu
At Tregion, just picked and freshly caught ingredients are sent directly to the restaurant, so customers can enjoy them at reasonable prices.
The restaurant serves fresh, in-season food products so the menu often changes depending on the time of the year you visit. Next we'll introduce the shop's typical menu.
Hamayaki Scallops
This is Tregion's signature dish. The scallops are delivered fresh from Japan's leading scallop producing regions, including Miyagi prefecture's Kesennuma area and Iwate prefecture's Rikuzentakata area, and then grilled over a charcoal fire. They are on the menu all year round and are 540 yen each.
There's also scallop sashimi on the menu as well.
Grilled Oysters
Fresh oysters specially ordered from the Sanriku Kaigan (coast) are grilled over a charcoal fire. When you eat them, the fragrance of the ocean tide fills your mouth. One oyster goes for 490 yen, and they are available throughout the year.
When the fresh oysters are served as is (sashimi), they cost 520 yen each and 1800 yen for a plate of four.
Charcoal-Grilled Sanma (Pacific Saury)
Sanma loaded with delicious fat are ordered directly from the port of Kesennuma. They're in season in September and October. Charcoal grilled sanma are 600 yen each and a plate of sanma sashimi is 730 yen.
Beef Tongue Steak
This specialty dish originates from Miyagi prefecture's Sendai city. For 1500 yen you can sample this tasty beef tongue steak that's been seasoned with a spicy nanban miso flavoring. This is a large portion, so you'll be filled up by ordering just this one dish.
Padron Pepper Frittas (Tono City)
Padron peppers are a vegetable grown in Iwate prefecture's Tono city. Shaped similar to a chili pepper, they have both a slightly bitter and sweet taste and are the perfect accompaniment to alcohol. At Tregion they are served as fritters (coated with batter and deep fried) and one plate costs 630 yen.
Chinese Chives and Egg Yolk Nokke
In Fukushima prefecture's Soma city, chickens raised on a healthy diet, that includes yogurt and locally grown vegetables, produce special eggs with rich tasting yolks. In this dish, one of these raw egg yolks is placed on top of slightly bitter Chinese chive that's been boiled and seasoned with soy sauce. One dish goes for 520 yen.
Tohoku Cuisine in Tokyo
Tregion is a restaurant in the heart of Tokyo that serves as a hub for Tohoku's gourmet food and the area's latest information. Before your next trip to Japan's northern region, stop in and savor its flavor and atmosphere. Here you can sample superb and exquisite food products from Tohoku's beautiful natural environment!



The information presented in this article is based on the time it was written. Note that there may be changes in the merchandise, services, and prices that have occurred after this article was published. Please contact the facility or facilities in this article directly before visiting.