KITKAT x Yuzu Liqueur! Delicious Bijofu Sake From Kochi Meets Chocolate
KITKAT Mini Yuzu-shu Bijofu is the newest addition to the KITKAT Sake series after KITKAT Mini Japanese Sake Masuizumi and KITKAT Mini Umeshu Tsuru-Ume.This chocolate is made in cooperation with Kochi prefecture, famous for its yuzu production, and Bijofu breweries excellent yuzu liqueur
Nestlé Japan offers the widest variety of KITKAT-flavors in the world. With seasonal as well as monthly product releases, KITKAT chocolates are some of the most popular souvenirs from Japan.
Two years ago, KITKAT introduced their Japanese sake series to introduce the delicious flavor of Japanese sake and liquor to the world through KITKAT chocolate. After releasing the KITKAT Japanese SAKE in 2017 and the KITKAT Umeshu (plum wine) in 2018, they are releasing a KITKAT Yuzu-shu Bijofu with real yuzu infused sake 2019. To create this new product, KITKAT teamed up with breweries from Kochi, a region that is famous for its production of yuzu (Asian citrus fruit).
Kochi - Scenic Nature, Famous Samurai, and Delicious Skipjack Tuna
Picture from Kochi Castle - An Elegant Castle From The Edo Period
The former name of Kochi Prefecture is Tosa. Tosa and its famous samurai Sakamoto Ryoma played an important historical role in ending the reign of feudal lords in Japan. One of the most famous sites in Kochi is Kochi Castle.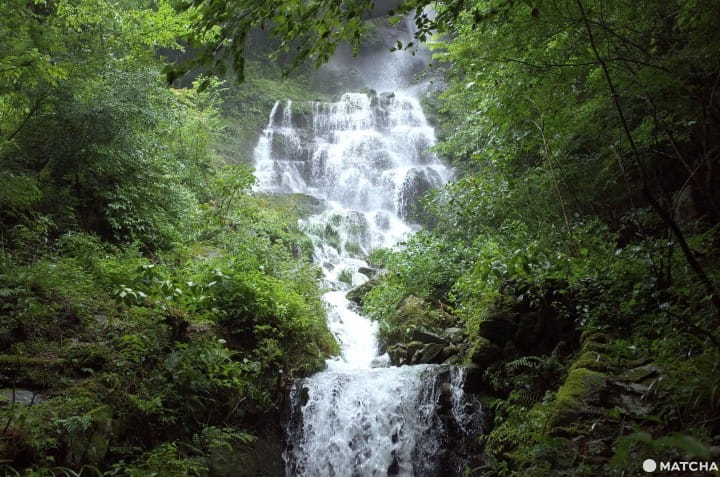 Besides its historical significance, it also offers scenic nature and breathtaking views. Roaring waterfalls, endless blue lakes, and deep green forests make up the largest part of Kochi. It is easy to explore nature spots, local cuisine, and history without having to face the overwhelming amount of visitors you might find at other historical spots in Japan.
Kochi cuisine is especially known for two specialties: fresh yuzu citrus and skipjack tuna. The skipjack tuna of Kochi is juicy and flavorful due to the pure quality of the water in the area.
In Kochi, this specialty is served slightly roasted while still rare inside. The creamy texture and smoky taste make it a very enjoyable dish.
Yuzu - A Citrus Fruit Unique to Asia
Picture courtesy of Nestlé Japan
The vast area and warm weather of Kochi are the perfect conditions to grow yuzu citrus. In fact, a large amount of Japan's yuzu is produced in Kochi.
Yuzu is an Asian citrus fruit that is often used as seasoning. Flavorwise, it is somewhere between a very tart lemon and a grapefruit with a distinctive aroma.
Green yuzu can be harvested from June to August. It is very sour at this stage and is only recommended as flavoring or topping in small doses.
Picture courtesy of Nestlé Japan
From November to December the fruit ripens and becomes a brilliant yellow. The flavor mellows and it can be used in various dishes just as one would use lemon.
Bijofu Brewery - The Purest Water for the Perfect Japanese Sake
Bijofu is a sake brewery located in Kochi. "Bijofu" means "beautiful, strong, and kind". The owners have made it their goal to create a sake that is high in quality and easy to drink.
Seventy percent of Japanese sake is water. This means that the quality of the water used, also known as "mother water", highly influences the quality of the sake. Bijofu purifies its water to perfection before using it in its sake and liqueur.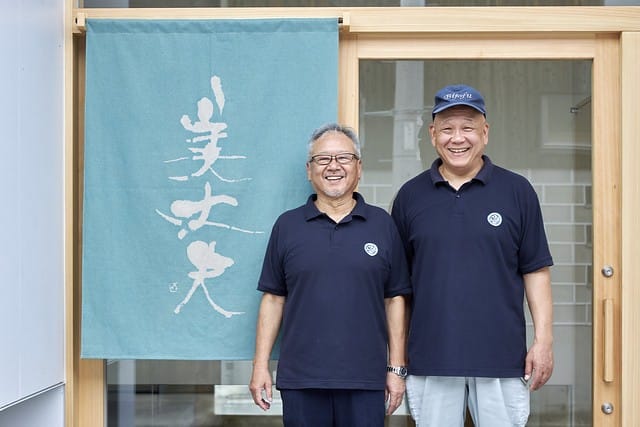 Picture courtesy of Nestlé Japan
Besides purified water, they only use the best, "grade A" rice from Hyogo, Ehime, and Kochi. Bijofu wants everyone to be able to enjoy their sake and their brewer's simple slogan is "we must make good sake!".
They have sake and liqueur for every taste. The writer is not a big fan of sake herself but was surprised when she came to like the Bijofu Yumebakari ("nothing but a dream" in Japanese), which she chose purely because she loved the impressive black and white design of the bottle (bottle on the far right in the picture).
Bijofu Yumebakari was strong but very smooth and easy to drink.
The inspiration for the new KITKAT YUZU-SHU is Bijofu Yuzu LIQUEUR, a refreshing liqueur that has a strong fruity, sour, and slightly bitter yuzu flavor. It is available as Bijofu Yuzu and Bijofu Yuzu schwa!!, the latter being a sparkling liqueur.
KITKAT Yuzu-shu Bijofu - Made in Collaboration with Kochi and Bijofu Brewery
Picture courtesy of Nestlé Japan
KITKAT Yuzu-shu Bijofu has been released on September 5, 2019. Made in collaboration with Kochi Prefecture, this product will be available Japan-wide. It is not a limited edition. Just like KITKAT Sake and KITKAT Umeshu, it will join the Japanese sake line-up.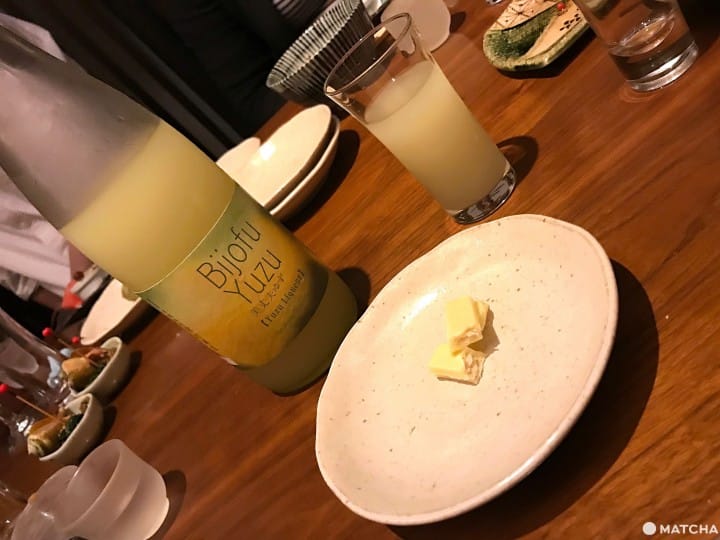 The flavor of this chocolate is rather unique. Yuzu is not only sour, but it also has a slight bitterness to it, which is perfectly reflected in the new KITKAT Yuzu-shu. The creamy white chocolate surrounding it mellows the strong yuzu flavor, creating another perfect addition to the KITKAT Nihonshu series.
The KITKAT Yuzushu actually contains powdered Bijofu Yuzu Liqueur. All of the KITKAT sake-series contains powdered alcohol. It is what gives a certain depth to the flavors of the chocolates in this series.
Because of the alcohol content, this KITKAT series might not be suitable for children or people who don't drink alcohol.
Picture courtesy of Nestlé Japan
Something else the new KITKAT Yuzushu has in common with the previous two releases is that its ambassador is former Japanese soccer star and sake ambassador Nakata Hidetoshi. He has made it his goal to introduce Japan's sake culture to the world.
Mr. Nakata is involved in many important events and products such as the CRAFT SAKE WEEK and the previously released sake-flavored KITKAT products. In fact, Mr. Nakata owns a sake brand called "N".
KITKAT Yuzushu Bijofu- Enjoy the Flavor of Kochi
The KITKAT sake-series is one of the most sophisticated line-ups of the popular chocolates, being made in cooperation with local brands and professionals. The new KITKAT Yuzu-shu is a welcome addition as it's recommended for all the chocolate and sake lovers who prefer something slightly less sweet than umeshu plum wine.

The flavor of this chocolate is refreshing and unique just like Bijofu Yuzu liqueur itself.

If you fall in love with the flavor of yuzu, why not consider a visit to Kochi, the beautiful place it was born?

KITKAT Official Website: https://nestle.jp/brand/kit/

In cooperation with KITKAT Japan, Nestle Japan and Bijofu Brewery

The information presented in this article is based on the time it was written. Note that there may be changes in the merchandise, services, and prices that have occurred after this article was published. Please contact the facility or facilities in this article directly before visiting.