The Best Souvenirs From Japan: Food, Sweets, Cosmetics, And More!
This service includes sponsored advertisements.
Looking for souvenirs is a fun part of any vacation. This article introduces several kinds of items that make great souvenirs from Japan, such as food, snacks, yukata, ninja goods, cosmetics, and medicine.
Souvenirs from Japan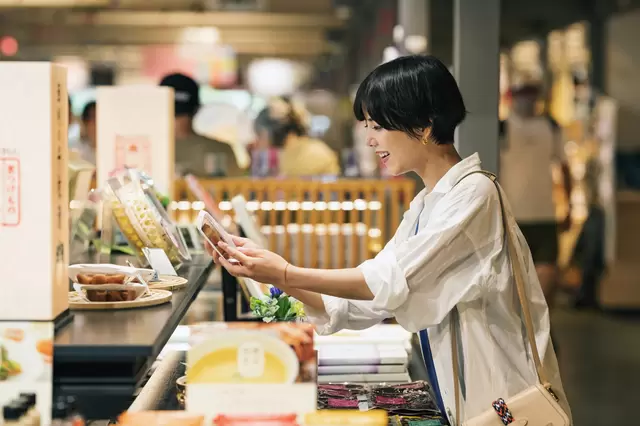 Many international visitors say that Japan has a wide variety of affordable yet high quality goods such as cosmetics, food, kitchen tools, and more. High quality skincare products and food are perfect to buy for yourself, but they are also bound to make your friends and family happy if you buy them as souvenirs.
We have compiled a selection of recommended souvenirs from Japan. You can find great souvenirs not just at gift shops, but also at drugstores like Matsumoto Kiyoshi, and at 100 yen stores. Pick out the souvenirs that are best for yourself and your dear ones.
Food Souvenirs
Japanese food, especially sweets and snacks, get rave reviews for being affordable yet high quality. Buy them at convenience stores and supermarkets to bring back home.
Matcha Green Tea Flavored Snacks
Price range: 100-300 yen
Green tea flavored snacks are a souvenir you shouldn`t forget to buy in Japan. Matcha flavored KitKat chocolate is especially popular. Its deep green tea flavor is absolutely delicious. Many people buy them not only for their exquisite flavor but also for their uniqueness.
Seasonings
Price range: 300~500 yen
Yuzu citrus pepper and edible chili oil are popular items among travelers from abroad.
The yuzu citrus pepper is particularly loved by Westerners because it goes well with pasta and salad and packs a light punch. You can buy seasonings and spices in supermarkets all throughout Japan.
Read also:
Alcohol
Price range: 1000-10,000 yen
Japanese sake, plum wine and whisky have many fans among the visitors from overseas. There are a few Japanese brands that are sold abroad too, but it is so much cheaper for you to buy them in Japan.
Alcohol can be bought at refined sake shops, supermarkets and convenience stores.
Local Snacks (Tokyo Banana, Yatsuhashi)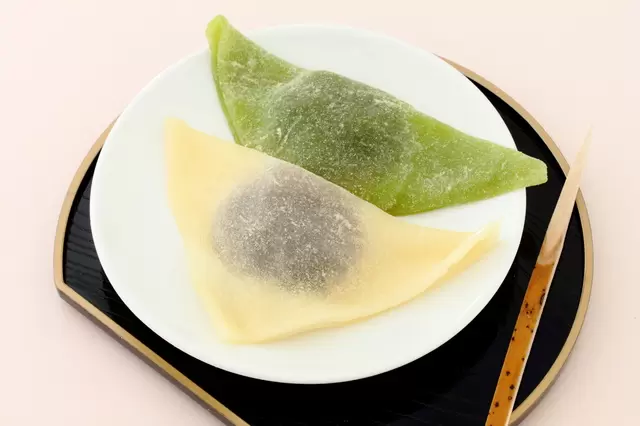 Price range: 500-3000 yen
Each region in Japan, such as Tokyo, Kyoto or Osaka, has famous local sweets that are great as souvenirs. For example, Tokyo has 'Tokyo Banana', Kyoto has 'Yatsuhashi', and Osaka has 'Tsukigeshou'.
These are region limited snacks that you can only buy in that area, so it would be a good idea to buy these snacks as a souvenir of your trip to that place.
Cosmetics as Souvenirs
Price range: 300-5000 yen
Japanese cosmetics are famous for their good quality and great effects upon the skin. When buying cosmetics it's best to look at department stores or drugstores. Some cosmetics can even be bought at convenience stores or variety shops.
High Quality Skincare Cosmetics
Shiseido, Kanebo, Kose, Fancl, and other brands offer a wide variety of skincare products for different skin types. Each Japanese cosmetics company created their products through continuous research and development and has a wide array of products that are effective and feel good to use.
This doesn't just apply to their high quality products though - even within their more affordable ranges, they offer products whose popularity stems from just how good they make users feel.
For example, Sekkisui offers cosmetics that you can buy at the 7/11 convenience store or the face mask that you can purchase at Tokyu Hands. Their products are within an affordable price range of 300-500 yen, and the cute packaging makes them a great souvenir.
Japanese Cosmetics
Cosmetics made in Japan such as Yo-jiya, Makanai Cosmetics, and Kyoto Chidoriya can be ideal souvenirs too. They use natural ingredients that have been in Japan for a long time and the packages feature Japanese style patterns, giving them an authentic Japanese feeling. Gentle on the skin, these traditionally produced cosmetics made in Japan are a wonderful choice for beauty fans.
Medicine as Souvenirs
Price range: 300-5000 yen
Japanese drugstores sell a wide variety of medicine and pharmaceutical goods which are effective and can suit almost any need.
For example, there are Salonpas cold compress strips that can be applied to sore muscles, Burrluck A which is a medicine to relieve constipation, Lisse eye drops to clean and refresh your eyes, and Netsusama sheets to help suppress fevers. There are a lot of medicines that can alleviate minor problems you may encounter when traveling, so be sure to look for them at a drugstore.
Japanese Patterned Goods, Yukata, and Ninja Goods
Price range: 500-5000 yen
Miscellaneous goods with kimono patterns, items embellished with illustrations of Mt. Fuji and other beautiful products will remind you right away of your time in Japan. These items can be found in most souvenir and variety stores in Japan.
Small accessories made with traditional Japanese techniques on Japanese paper can be found relatively easily at many shops.
Ninja Goods
Price range: 1000-10,000 yen
Ninja goods for the ninja fans! Shurikens, imitation swords, and ninja costumes can be bought at souvenir shops or ninja houses. The shuriken and swords come in all different shapes and sizes making it fun to choose the one you want.
At Asakusa's EKIMISE "Shinobiya" staff wearing ninja costumes will assist you. Buying ninja goods and becoming a ninja could be fun too.
Yukata
Price range: 3000-10,000 yen
Yukata can be bought at kimono stores and other clothing stores. Uniqlo sells yukata in traditional patterns for an affordable price of 3000 yen making it a very popular choice for travelers on a budget.
Stationery Items as Souvenirs
Price range: 100-500 yen
Cute stationery items can be a great Japanese souvenir for anyone who loves writing.
Friction Balls/Stamps
For example, a friction ball can erase words written in ink while a friction stamp can erase picture patterns. You will be surprised at their effectiveness the first time you use them!
Labels and Washi Tape
Labels which are easy to attach and detach, decorated with pictures of animals, Mt. Fuji or maiko, are very cute. Some visitors from overseas buy colorful and patterned washi or masking tape in bulk to take home and use for decoration. There are many different sizes, patterns and textures to choose from.
Souvenirs You Can Buy at a 100 Yen Shop
Price range: 100 yen
Japanese 100 yen shops have a wide variety of items like miscellaneous goods, cosmetics, kitchen tools, and even food. If you have to buy a lot of souvenirs for friends and family use the 100 yen shops in Japan to find goods that are cheap but don't look it.
Fans, Towels and Other Japan-specific Goods
You can buy fans, traditional towels (tenugui), and other miscellaneous goods at 100 yen shops too. Traditional Japanese patterns, as well as patterns with dogs, cats, and other cute animals are all available, making them quite appealing.
They're so affordable that you'll want to buy several items with different patterns.
Kitchen Tools
One of the unique characteristics of 100 yen shops is that they offer a wide variety of kitchen tools in bright colors. They have a lot of convenient products such as their innovative kitchen tools, the microwave pasta containers, which allow you ton boil pasta in the microwave, silicone steamers for vegetables that can also go in the microwave, and much more.
If you visit a 100 yen shop take a good look at the kitchen goods corner.
Smartphone Cases
100 yen shops also offer smartphone goods.

Charging cables and USB to socket connectors, smartphone cases, headphones, smartphone stands, smartphone bags, touch pens, and more can be bought for 100 yen. It's convenient during your travels when you don't have enough smartphone equipment or break something.

If you have ever wondered what to buy in Japan, use this souvenir guide and find the best items to remind you of your trip!

All pictures from PIXTA

Written by

Previous experience as an editor at a women's media company in Japan. I lived in Australia for a while and joined MATCHA after returning to Japan. In charge of editing, promoting sponsored content, and creative direction. I love watching Western TV series.

The information presented in this article is based on the time it was written. Note that there may be changes in the merchandise, services, and prices that have occurred after this article was published. Please contact the facility or facilities in this article directly before visiting. Some of our articles contain affiliate links. We kindly ask our readers to exercise careful judgement when making a purchase or booking a service online.
Top Articles
There are no articles in this section.