Save On Japan Travel! MATCHA Coupons, Participating Stores, And Services
MATCHA coupons allow travelers to budget while in Japan. From convenience stores and electronics stores to tours and amusement parks, this article covers 14 services and businesses where you can get discounts and save on expenses. Make use of MATCHA coupons to enhance your trip!
MATCHA Coupons: Use Them Anywhere in Japan to Save!
Available to all of our readers, MATCHA coupons are supported by 14 stores and services across Japan (as of December 3, 2019).
This article includes participating locations where you can use our coupons. Use them to save money while traveling the smart way in Japan!
1. Lawson: 30 Yen Off Desserts and Lattes!
Picture from Japanese Convenience Store Guide - Meals, Everyday Items, And ATMs
MATCHA has limited-time coupons that can be redeemed at the popular Japanese convenience chain, Lawson.
You can receive 30 yen off lattes, delicious Uchi Cafe Sweets, and the "L Chiki" fried chicken! The Uchi Cafe swiss roll continues to be a best-seller—even after ten years after it was released. We highly recommend trying one if you have the chance!
To use a coupon, just click on the item you want to purchase from the link below. Then, show the bar code to the cashier.
2. TOKYU HANDS: Save on Gifts and Souvenirs! 5% Off Cosmetics and Stationery
Picture from A Complete Guide To TOKYU HANDS
Found in major cities, TOKYU HANDS is a popular chain store that sells a wide variety of fun and useful products.
Stores have an impressive lineup of cosmetics and stationery that make perfect gifts! Use our coupons to save on your purchases.
3. Bic Camera: 10% Off Duty-Free + Up to 7% Off Electronics!
Picture from The Best Store for Electronics: Bic Camera Shibuya
Bic Camera is a major electronics store found across Japan. It carries everything from large appliances to cameras and small gadgets to beauty products. Use our coupon on top of the 10% consumption tax discount for up to 17% off your purchase!
Click Here for Bic Camera Coupons!
4. ecbo cloak: Travel Light! 200 Yen Off the Cloakroom
Picture courtesy of ecbo cloak
If you're looking for a place to store your luggage to start traveling after landing in Japan, use ecbo cloak! It's a cloakroom service found in certain cafes and stores.
All you need to do is make a reservation on your phone. Some ecbo cloak facilities can also store luggage that is too large to fit in a coin locker. Get 200 yen off your next cloakroom service with our coupon!
5. LAOX: 10% Off Duty-Free + 7% Off Electronics, Cosmetics, and Snacks!
Picture from Otaku Culture And Electronics: 10 Amazing Shops In Akihabara!

LAOX is a major duty-free store popular among overseas visitors. You can find shops at tourist hubs in Tokyo, Osaka, and Sapporo, as well as at Narita, Haneda, and Kansai airports
LAOX carries practically anything you can imagine—namely, small electronics, watches, cosmetics, over-the-counter drugs, and snacks. It's also the ideal place to look for souvenirs.
6. NINJA Wi-Fi: 30% Off an Essential Travel Item!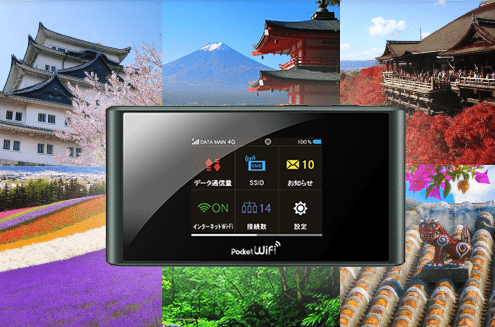 Picture courtesy of NINJA Wi-Fi
If you are visiting Japan from overseas, a Wi-Fi router is a must-have item. NINJA Wi-Fi is a service that rents out portable routers. You can pick up your Wi-Fi router at the airport or have it shipped to your hotel.
Our coupon will save you 30% of the usage fee! Get connected to the Internet faster and for an affordable price.
Click Here for NINJA Wi-Fi Coupons!
7. Suigian: 1,000 Yen Off a Traditional Theater Performance!
Picture courtesy of SUIGIAN
Suigian is a theater restaurant located in Nihonbashi, Tokyo. Experience traditional Japanese theater as you enjoy a plate of Edomae (Edo-style) sushi!
Since the performances are 20-minutes long, they are perfect for watching during a break from sightseeing!
8. H.I.S. Bus Tour: 3% Off a Tour of Hakone, Mt. Fuji, and Hida-Takayama
Picture courtesy of H.I.S.
The Japanese travel company H.I.S. is currently offering bus tours for overseas visitors. Leave Tokyo and explore popular sites around Hakone, Mt. Fuji, and Hida-Takayama. Joining the tour means there is no need to stress over public transit or have to carry your luggage around.
Use our coupon to save on your next tour!
9. Yamato Transport: 200 Yen Off Luggage Storage
Picture from Yamato Transport's Hands-Free Travel Service - Enjoy Tokyo Hassle-free!
Specializing in domestic deliveries, Yamato Transport recently started a luggage storage service for overseas visitors.
Our coupon will save you 200 yen on luggage storage at the Asakusa Nakamise Center.
10. Magical Trip: Explore Hidden Spots in Tokyo, Kyoto, and Osaka! Save 3% on Your Next Tour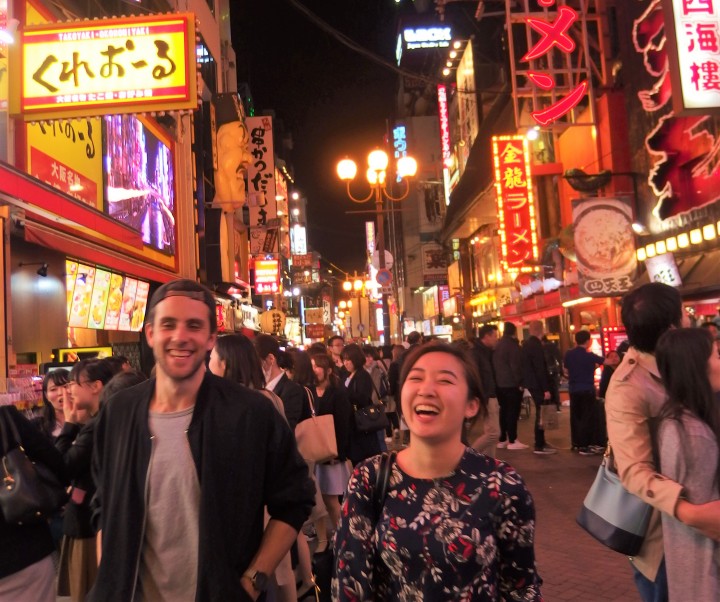 Picture courtesy of Magical Trip
Striving to provide unique local experiences to travelers, Magical Trip offers a wide array of local tours for overseas visitors.
You can choose from a large selection of local tours from bar hopping in Shinjuku to taking a culture walk in Yanaka's commercial district. In Kansai, embark on a food tour of Osaka, or go hiking a hidden trail at Kyoto's Fushimi Inari Shrine!
Click Here for MagicalTrip Coupons!
11. Yomiuri Land: Up to 12% Off Admission!
Picture courtesy of Yomiuri Land
Yomiuri Land is a large-scale amusement park that spans Tokyo and Kanagawa Prefecture. From rides and illuminations to various seasonal events, there are plenty of attractions for both kids and adults to enjoy!
Click Here for Yomiuri Land Coupons!
12. Discount Drug Cosmos: Up to 17% Off!
Picture courtesy of Drug Cosmos
With many branches in the Kyushu region of Japan, Discount Drug Cosmos sells cosmetics and over-the-counter medicine at a reasonable price. Use our coupon to save up to 17% on your next purchase!
Click Here for Drug Cosmos Coupons!
13. EDION: 10% Off Duty-Free + 7% Off Everyday Items and Electronics!
Picture courtesy of EDION
The electronics chain EDION carries appliances, everyday items, groceries, and miscellaneous goods. It is another great option for souvenir shopping.
Many stores are in the Chubu, Kinki, and Chugoku regions of Japan, but there's one located in Akihabara, Tokyo.
14. Don Quijote: Up to 2,000 Yen Off Snacks and Souvenirs!
Picture from Don Quijote Akihabara: Japanese Souvenirs For Great Prices
Don Quijote is a major discount chain. You can find snacks, miscellaneous goods, and souvenirs at a reasonable price. Save even more with our coupon!
MATCHA Coupon: Check Back to Save More!
To help make your travels in Japan more reasonable and enjoyable, we are committed to expanding our selection of coupons for MATCHA readers. Before your next purchase, please check our site to see if you can save some money with our money-saving deals.

Main image by Chu

The information presented in this article is based on the time it was written. Note that there may be changes in the merchandise, services, and prices that have occurred after this article was published. Please contact the facility or facilities in this article directly before visiting.