Okinawa's Weather And The Best Clothes For Your Trip
Okinawa is a great place to visit all year round thanks to its great climate. In this article, we will introduce what the weather is like over the course of a year in Okinawa, as well as provide information on what clothing to bring with you.
The Climate in Okinawa
Temperate weather lasts the whole year through in Okinawa prefecture. Along with its own unique culture and rich cuisine, this is one of the many charms of these stunning islands that make them so popular with travelers.
In the winter, severe cold strike many of the regions in Japan, but in Okinawa, you can comfortably pass most of this season in a short-sleeved shirt. Depending on the time of the day however, you might find yourself wanting a light jacket or cardigan though.
On the other hand though, from the end of spring onwards through the summer and fall, seasonal bad weather such as tsuyu and typhoons happen with some regularity in this prefecture. The timing of the rainy season and typhoons is somewhat different from other parts of Japan as well, so it is a good idea to check the forecast and weather news for Okinawa in advance of any travels.
In this article, we will be introducing the yearly weather in Okinawa, as well as giving some advice on what clothing to pack should you be planning to visit this region during a given season.
Regarding the Highest, Lowest, and Average Temperatures in Okinawa
With sakura kicking off the spring, and bright red leaves signaling the fall, the four seasons are sharply delineated in Japan. However, Okinawa has temperate climate all year round, a sharp contrast to the rest of the nation. For the remainder of this article we will be focusing on introducing the average, highest, and lowest temperatures, as well as what to wear during each season in Okinawa.
Winter in Okinawa (January, February, March)
Winter in Okinawa lasts from January to March. Although it is technically winter, as it is located at the southernmost point in Japan, the temperature here when compared to that of Tokyo can hardly be called cold. For that reason, you will never find yourself need a heavy winter coat or down jacket in Okinawa. In fact, there will be plenty of days when the temperature is downright warm.
Another point of note is that cherry blossom season occurs in January and February in Okinawa, a full two months earlier than the rest of Japan. Cherry blossoms in Okinawa are also different from mainland cherry blossoms, with the darker pink plum and peach blossom-like Higanzakura being the most commonly grown.
January: Okinawa High of 19.5℃, Low of 14.6℃
January is the coldest month in Okinawa, but many will find it easy to spend the daylight hours in either a short or long-sleeved top. It is cooler in the early mornings and at night though, so having a cardigan, hoodie, or jacket on hand is a good idea.
February: Okinawa High of 19.8℃, Low of 14.8℃
Much like January, you can spend most of your time in either a short or long-sleeved top in February. Marathons are held in Okinawa in this month, and you will find that there are many domestic tourists coming to the island to take part in marathon events and to play golf, two activities that it is far too cold to do in the rest of Japan at this time.
March: Okinawa High of 21.7℃, Low of 16.5℃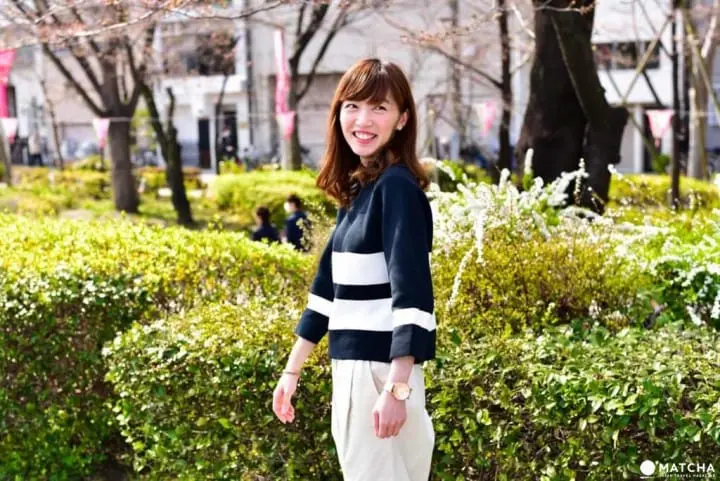 As spring gradually approaches, the average high temperature finally reaches 20℃. While the temperature itself might not feel that high, the sun starts to grow stronger during this time, so it will feel much warmer than that during the daytime.
Spring in Okinawa (April, May, June)
Although called spring in Okinawa, the months of April, May, and June are known for their very sunny weather and the heat from the sun feels quite strong during this season. From mid-May to mid-June, tsuyu, Japan's rainy season, takes place, meaning that damp and humid weather will be the norm. Make sure to bring an umbrella and rainy weather appropriate items at this time.
April: Okinawa High of 24.1℃, Low of 19.0℃
The month of April is blessed with quite stable weather in Okinawa, so it is the perfect month to travel here in; you can spend all day long in a T-shirt too.
May: Okinawa High of 26.7℃, Low of 21.8℃
As both the high and low average temperature exceed 20℃ in May, this is the month where the start of the summer finally seems to be approaching. Okinawa sees the earliest start of the rainy season in all of Japan, so having appropriate rain gear is a must if you visit at this time. It is a very good idea to have a portable umbrella with you as you go sightseeing at the very least.
And since the sun will start to get even stronger at this time, bringing proper anti-UV protection such as hats, sunglasses, and good sunscreen is a must.
June: Okinawa High of 29.4℃, Low of 24.8℃
In the middle of June the rainy season ends and the summer quickly approaches. The temperature also rises quite steadily at this time, and the weather becomes rather humid. Make sure to take care of your health at this time.
Summer in Okinawa (July, August, September)
Okinawa's best sightseeing season is the summer, which lasts from July to September. The daily average temperature reaches over 30℃ and continues throughout this season. However, there are times that you will be indoors where the air-conditioning can be quite strong, so it's a good idea to have something with you to keep yourself warm inside just in case.
It is important to note that July and August are the months where Okinawa is prone to typhoons, so if you are visiting at this time, make certain to check the weather forecasts carefully and plan your days accordingly, as you might be spending part of your stay in your hotel if the weather is bad enough.
July: Okinawa High of 31.8℃, Low of 26.8℃
The start of Okinawa's best season. T-shirts, polo shirts, tank tops, shorts, skirts, summer dresses - all are appropriate for this month. Make sure to have a hat with you too. Be careful when spending time outdoors, as you can expect to sunburn if you are not careful, and there is a very real risk of heat stroke that you must be aware of as well.
August: Okinawa High of 31.5℃, Low of 26.6℃
Much like July, you can wear summery clothes every day here, but if you are going to be walking about and visiting a lot of sightseeing spots, then we recommend bringing water bottles or sports drinks along with you, just in case.
September: Okinawa High of 30.4℃, Low of 25.5℃
A characteristic of September in Okinawa is that the summer weather lasts for the first half of the month, then the temperature slowly begins to drop and signs of autumn begin to appear. Although the temperature is dropping, it is still T-shirt weather during this time.
At this time, the size and strength of any approaching typhoons tend to increase, so keeping an eye on the weather forecast and what is happening while you are out and about is vital.
Autumn in Okinawa (October, November, December)
The temperature drops quite a bit from its summer levels in the autumn in Okinawa, making the daytime temperatures rather comfortable. However, as the temperature difference between October and December is high, be sure to check the forecast before packing for your journey.
October: Okinawa High of 27.9℃, Low of 23.1℃
The night and early morning temperatures become more fall-like in October. Another month blessed with relatively stable weather, this is another popular time to travel in Okinawa. Days can be spent in short sleeves, but it is a good idea to have a light sweater or shirt with long sleeves for the evenings or early mornings, or as the temperature drops. By the way, you can enjoy ocean swimming in Okinawa until October.
November: Okinawa High of 24.5℃, Low of 19.9℃
Typhoon season is officially over and the calm weather continues in November. There will occasionally be days that are quite warm, but as the day progresses, it is a good idea to have a long-sleeved top, hoodie, jacket or cardigan with you so that you can adjust to the temperatures more easily. Just having something like that in your bag is a good idea in general during November.
December: Okinawa High of 21.2℃, Low of 16.3℃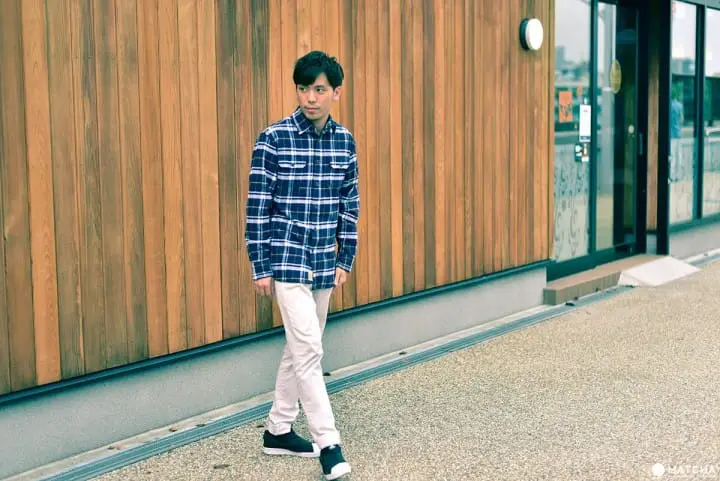 Although the daily high may still be over 20℃ at this time, thanks to the influence of the north wind, it will start to feel colder outside, so wearing long-sleeved shirts or cardigans, hoodies or a jacket is a must.
** All data was taken from the Japan Meteorological Association
Dress for the Weather and Enjoy All That Okinawa Has to Offer!
The comfortable weather all year long is just one of the many charms of Okinawa prefecture. If you know what to pack and what to wear based on when you are visiting, you are sure to have an even more enjoyable time sightseeing in Okinawa. When you are planning your vacation to Okinawa, please take a look at this article and keep our advice in mind.

The information presented in this article is based on the time it was written. Note that there may be changes in the merchandise, services, and prices that have occurred after this article was published. Please contact the facility or facilities in this article directly before visiting.