Hokkaido's Weather And What To Wear During Your Trip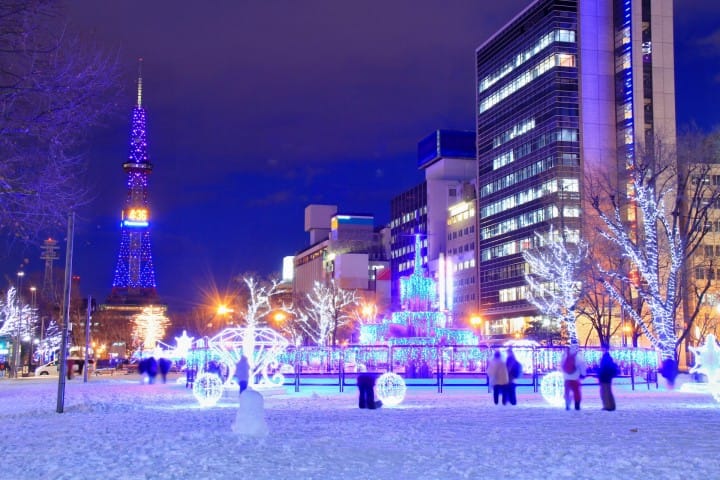 Hokkaido is a great destination during a Japan trip, and knowing what clothing to wear is key to enjoying the travel. Learn about the weather and appropriate apparel for winter, spring, fall, and summer to stay comfortable.
Hokkaido's Climate in Each Season
One factor that can have a huge impact on travel is the weather. Everyone checks the weather forecast before they travel and once they reach their destinations. Knowing the appropriate clothes to pack, as well as whether or not you will need to bring rain gear or winter clothing is vital travel information. Depending on your destination, the clothing and other items that you need to bring with you will change. Therefore, in this article we will discuss the weather and appropriate clothing to take on a trip to Hokkaido, one of Japan's leading tourist destinations.
Regarding the Highest and Lowest Temperatures in Hokkaido
Spring's sakura blossoms and autumn's momiji are only two examples of the plants that distinguish the four seasons in Japan.
As the northernmost part of the Japanese islands, Hokkaido has its own characteristic winter climate. The annual mean temperature in Hokkaido's largest city, Sapporo, is about 8.9℃, with the warmest temperature at 26.4℃ and occurring in August, and the coldest at -7.0℃ in January. Just from looking at these values, it is clear that midwinter in Hokkaido is exceptionally cold and prone to heavy snowfall, meaning that when visiting in winter it is absolutely necessary to bring sturdy winter clothing and snow boots.
January, February and March: Take Measures Against the Cold
In the entire year, the most severe winter weather recorded typically takes place from January to March in Hokkaido.
This intense cold, however, has lead to stunning snowy landscapes and thriving ski, snowboarding and other winter sports-based industries, and makes it a very popular place for winter sports enthusiasts to gather each year. Thanks to the influence of the 'seikototei', which is a high barometric pressure to the west and low pressure to the east effect, the area of Hokkaido on the Sea of Japan practically sees snowfall every day in the winter. On the other hand, the Pacific Ocean side of Hokkaido tends to have far more sunny days in the winter, but as a result, the relative dryness of the area may cause some to be less prepared for the weather and can result in people catching colds more easily. Protection against the cold as well as protection against aridity must be taken in equal measures during the winter in Hokkaido.
January: Hokkaido (Sapporo) Avg. of -3.6℃ (High of -0.6℃, Low of -7.0℃)
As a substantial part of this month in Hokkaido is in the negatives, those planning to visit in January must be sure to bring a thick winter coat, hats, scarves, gloves and other winter accessories, as well as sturdy snow boots.
February: Hokkaido (Sapporo) Avg. of -3.1℃ (High of 0.1℃, Low of -6.6℃)
A continuation of January's weather, February does not see much change in terms of temperature or weather conditions, and as such similar preparations of thick coats, winter accessories, and sturdy boots are recommended.
March: Hokkaido (Sapporo) Avg. of 0.6℃ (High of 4.0℃, Low of -2.9℃)
While some signs of spring may start in March, the relative temperature in Hokkaido versus Honshu, the main island of Japan, is far lower still. It is a good idea to layer sweaters under coats still, and have proper winter accessories with you as well at this time. As the snow will begin to melt towards mid-March, it is a good idea to bring rain boots with you as well at this time.
April, May and June
Spring brings warm temperatures to Hokkaido.The snow continues to melt and the sakura bloom in April. However, it is still quite chilly at this time. In May, the temperature gradually increases and fresh green plants start to grow, filling this winter wonderland with spring-like scenery. From the latter half of May to June, the Okhotsk anticyclone effect comes into play, causing the weather to easily become chilly and wet within Hokkaido, and there is a tendency for the temperature to fluctuate rapidly during this time.
April: Hokkaido (Sapporo) Avg. of 7.1℃ (High of 11.5℃, Low of 3.2℃)
The snow is usually completely gone by April in Hokkaido, but, though the temperature during the day is fairly warm by comparison, the early mornings and evenings are still quite chilly at this time. If you are planning on visiting during April, then it is a good idea to dress in layers, such as with extra jackets or sweaters, so that you can easily regulate your body temperature over the course of the day.
May: Hokkaido (Sapporo) Avg. of 12.4℃ (High of 17.3℃, Low of 8.3℃)
May is the true start of spring in Hokkaido. During this month, you may find that you don't need more than a jacket during the daytime, but the mornings and evenings are still much chillier, so again, dressing in layers is key. However, in the Kushiro and Tokachi and other westerly areas, the weather is still quite changeable and can get very cold during May, or there could be a lot of precipitation to contend with, meaning this month requires both winter items and rain gear.
June: Hokkaido (Sapporo) Avg. of 16.7℃ (High of 21.5℃, Low of 12.9℃)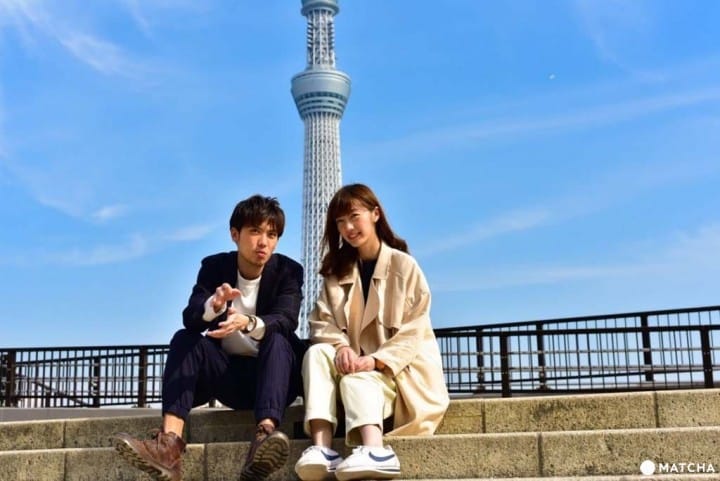 Not too hot and not too cold, June is the ideal month for sightseeing in Hokkaido. If you plan to visit at this time, then bringing short-sleeved and long-sleeved tops, light jackets, and sweaters - essentially clothes to suit a flexible climate are ideal. There are increased chances of sudden rainstorms at this time, so it is also a good idea to bring a portable umbrella with you as well as you sightsee, just in case. And as the westerly weather conditions and effects from the Okhotsk anticyclone may still be felt, it would also be a good idea to bring a light coat or sweater with you, just to be safe.
July, August, and September: Fresh Summer's Arrival and the Start of Fall
July through August is Hokkaido's summer, and there are some days where the temperature exceeds 30℃ as well. Compared to Honshu, the level of humidity in Hokkaido is quite low, so despite the heat, the summers here are considered to be quite refreshing by many. The nighttime temperatures on the western side of Hokkaido again tend to be quite lower than the daytime ones, so bringing a light jacket or hoodie along with you if you plan to be out until sunset is a good idea as well. From mid-August to September the temperature gradually begins to decrease once again, and before you know it, autumn winds start blowing through the region.
July: Hokkaido (Sapporo) Avg. of 20.5℃ (High of 24.9℃, Low of 17.3℃)
With the daytime temperatures at a comfortable level, it is common to see people out and about in summery short sleeves and even shorts in Hokkaido at this time. And with the sun being quite strong during this month, it's a good idea to bring sunglasses, a cap and of course sunscreen along with you as well. The western and Okhotsk facing regions will be warmer, but cold sea breezes still blow in, so it's a good idea to have a light sweater or jacket along with you just in case.
August: Hokkaido (Sapporo) Avg. of 22.3℃ (High of 26.4℃, Low of 19.1℃)
Much like July, the daytime weather in August in Hokkaido calls for shorts and t-shirts, but the evenings are much colder, requiring long pants and maybe even a coat or jacket.
September: Hokkaido (Sapporo) Avg. of 18.1℃ (High of 22.4℃, Low of 14.2℃)
The start of September continues on in much the same fashion as August, however by mid-month, the temperature begins to decline and gets more chilly, and it is a good idea to have jackets, hoodies, or sweaters with you; you will see people wearing them steadily well before the end of the month.
October, November and December
October sees the end of the fall foliage season, and November is typically when you can expect the first snowfall of winter to take place in Hokkaido. This is the earliest start of winter weather in Japan. December heralds the return of the harsh winter conditions that last through the start of the new year.
October: Hokkaido (Sapporo) Avg. of 11.8℃ (High of 16.2℃, Low of 7.5℃)
Residents of Hokkaido begin their annual preparations for winter, such as setting up their electric heaters, in October. During the days you will typically need to wear sweaters or coats outside, while at night you should add gloves or other winter accessories to your outfit.
November: Hokkaido (Sapporo) Avg. of 4.9℃ (High of 8.5℃, Low of 1.3℃)
November sees the last of the fall leaves drop and the first snowfall of the winter take place. Midwinter temperatures begin around the middle of the month, and you will need winter coats, down jackets or other heavy clothes to keep warm at this time. It is also a good idea to bring sturdy winter boots with you as well, as the snow can fall at any point and get quite difficult to walk in without them.
December: Hokkaido (Sapporo) Avg. of -0.9℃ (High of 2.1℃, Low of -4.1℃)
Pure white snow begins to accumulate and the surfaces of the roads start to freeze during this time, signaling the full start of winter. Heavy down jackets and winter coats, even snow pants, as well as a full complement of winter accessories are ideal to have with you at this time. Not only that but given the frozen nature of the streets, having shoes or winter boots with spikes or sturdy grips on the soles is also recommended.
Although known for its wintry weather, the temperature and conditions can vary in different areas of Hokkaido at this time. If you are going to be traveling to many different cities in Hokkaido, then it is a good idea to prepare a wide variety of winter garments and items to protect yourself from the cold in order to make it easier on your body to regulate its temperature and to keep yourself from catching a cold during your vacation.
The information presented in this article is based on the time it was written. Note that there may be changes in the merchandise, services, and prices that have occurred after this article was published. Please contact the facility or facilities in this article directly before visiting.