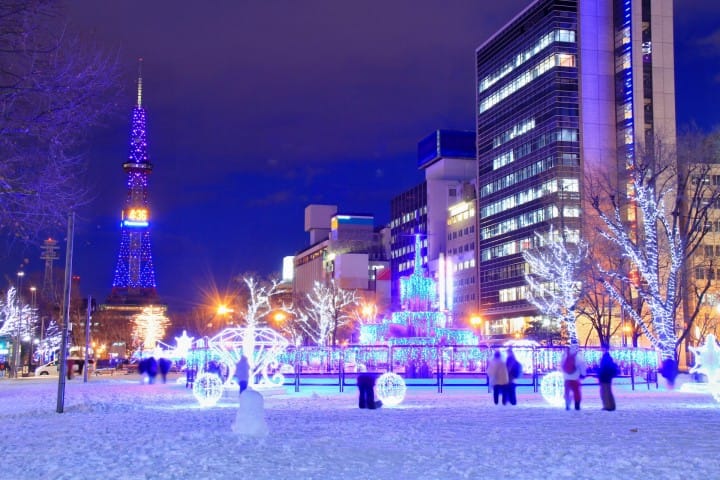 Hokkaido's Weather And What To Wear During Your Trip
One of the things that can make or break your travel plans is the weather, and knowing what to wear, depending on the season, is key. In this article we introduce what are the right clothes to take with you on a trip to Hokkaido.
Hokkaido's Climate
One factor that can have a huge impact on travel is the weather. Everyone checks the weather forecast before they travel and once they reach their destinations. Knowing the appropriate clothes to pack, as well as whether or not you will need to bring rain gear or winter clothing is vital travel information. Depending on your destination, the clothing and other items that you need to bring with you will change. Therefore, in this article we will discuss the weather and appropriate clothing to take on a trip to Hokkaido, one of Japan's leading tourist destinations.
Regarding the Highest and Lowest Temperatures in Hokkaido
Spring's sakura blossoms and autumn's momiji are only two examples of the plants that distinguish the four seasons in Japan.
As the northernmost part of the Japanese islands, Hokkaido has its own characteristic winter climate. The annual mean temperature in Hokkaido's largest city, Sapporo, is about 8.9℃, with the warmest temperature at 26.4℃ and occurring in August, and the coldest at -7.0℃ in January. Just from looking at these values, it is clear that midwinter in Hokkaido is exceptionally cold and prone to heavy snowfall, meaning that when visiting in winter it is absolutely necessary to bring sturdy winter clothing and snow boots.

The information presented in this article is based on the time it was written. Note that there may be changes in the merchandise, services, and prices that have occurred after this article was published. Please contact the facility or facilities in this article directly before visiting.