See Japan In Videos - 8 Recommended Cherry Blossom Sights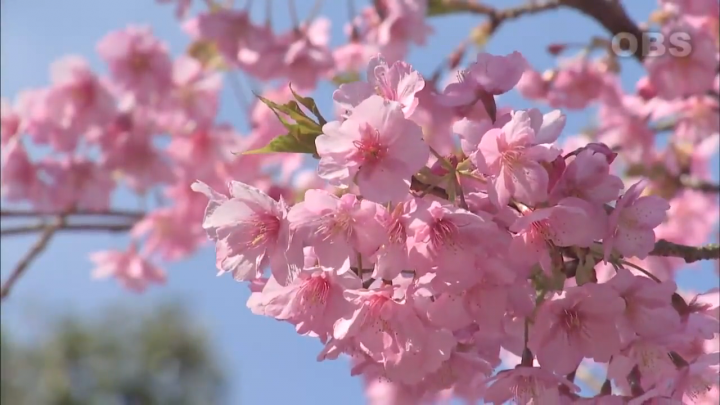 Cherry blossoms, the symbolic flower of Japan. When spring arrives, these beautiful blossoms appear all around Japan. Let's check out the charms of famous cherry blossom sights all around Japan.
Cherry blossoms, sakura in Japanese, are the symbolic flower of Japan. When spring arrives, beautiful cherry blossoms are in full bloom around Japan, and tourists from all over the world visit to enjoy them.
There are famous cherry blossom sights all around Japan, and each of them has their own unique charms. Let's check out some of those Japanese famous sakura sights in these beautiful videos today.
1. Aizuwakamatsu Castle in Fukushima - a Beautiful Contrast
©TUF
The Aizu area in Fukushima is in the Tohoku region of Japan. Tsuruga-jo (Aizuwakamatsu castle), a symbol of this area, is a famous cherry blossom sight where about 1,000 sakura trees bloom.
The honmaru (*1) is surrounded by cherry trees, and many people go there to relax. These are mainly somei yoshino, one popular variety of sakura, but many other kinds of sakura are found there too. Different kinds of cherry blossoms flourish at different times, meaning that this is a great place to stop and see cherry blossoms over an extended period of time. Not only can cherry blossoms be enjoyed during the day, but also the romantic sight of the castle and cherry blossoms illuminated at night and reflected on the surface of the moat can be appreciated here as well.
*1 Honmaru: the inner citadel of a castle, the most important part in a Japanese castle.
Aizuwakamatsu Castle
Address: Fukushima, Aizuwakamatsu, Outemachi 1-1
Telephone: 0242-27-4005
Website: Aizuwakamatsu tourist bureau
2. Yabusame and Falling Sakura Petals at Miyazaki Shrine in Miyazaki
©MRT
Miyazaki Shrine in Miyazaki holds a yabusame, an annual spring event wherein contestants compete to show their bravery, on April 3rd every year. Yabusame is a traditional technique and ritual where people do archery while riding on horseback. It is held at Miyazaki Shrine in order to pray for a rich harvest.
Eleven archers dressed in hunting clothes from the Kamakura era (1185-1333) race through a riding ground with cherry blossoms falling around them as they fire arrows at three 60 cm squared targets.
Miyazaki Shrine
Address: Miyazaki, Miyazaki, Jingu 2-4-1
Telephone: 0985-27-4004
Website: Miyazaki Shrine
3. Tarumi Railway in Gifu - Enjoy One of the Top Sakura
©CBC TELEVISION CO., LTD.
The Tarumi railway runs on the west side of Gifu, and each station on this line is known for its cherry blossom scenery in the spring. The final stop of the train, Tarumi Station, has a particularly beautiful cherry tree, the Neodani-usuzumi-zakura. It is a kind of higan-zakura cherry blossom, and is estimated to be around 1500 years old.
Designated as a National Natural Treasure, it is also known as being one of the top three cherry trees in Japan, alongside the Yamatakajindai-zakura in Yamanashi and the Miharutaki-zakura in Fukushima.
Tarumi Railway
Address: Gifu, Motosu, Soinakajima 680-11
Telephone: 0581-34-8039
Website: Tarumi Railway
4. Kawazu-zakura in Shizuoka - the Earliest Blooms in Honshu
©SBS
Kawazu-zakura are said to be the earliest cherry blossoms to bloom on the main island of Japan, Honshu, as they start blooming in February and keep blooming until early March. They have fairly large blossoms with a deep pink color to them.
Kawazucho is the origin of the Kawaza-zakura and when the 800 cherry trees along the Kawazu river bloom, the river levee is decorated beautifully in shades of pink. Around 8000 sakura trees bloom around this town annually, really putting visitors into the spring spirit.
The Kawazu-zakura festival, held while they are in bloom, has numerous visitors every year. The schedule of the festival is from early February to early March, which is much earlier than cherry blossom festivals in either Tokyo or Kyoto. Details about the exact festival dates can be found on the website for the Izu, Kawazucho Tourism Association.
Kawazucho
Address: Shizuoka, Kamo, Kawazucho
Telephone: 0558-32-0290 (Izu Kawazucho tourist association)
Website: Izu, Kawazucho Tourism Association
5. Fukuoka Castle Ruins, Maizuru Park in Fukuoka - Beautiful Illuminations
©RKB MAINICHI BROADCASTING CORP.
This video shows a row of cherry blossom trees around Zuibaiji river in Itoshima, Fukuoka and the roughly 1000 cherry trees growing in the ruins of Fukuoka Castle, at Maizuru Park in Fukuoka.
The cherry blossoms around Zuibaiji river were planted by the locals and are considered one of the best kept secret sakura spot in the area. In the ruins at Maizuru Park, the cherry blossoms are lit up at night, so you can enjoy the different charms of these flowers both day and night. It almost seems as though the cherry blossoms are floating in the night sky.
Fukuoka Castle Ruins, Maizuru Park
Address: Fukuoka, Chuo, Jonai 1-4
Telephone: 092-781-2153
Website: Maizuru park
Itoshima
Address: Fukuoka, Itoshima
Telephone: 092-323-1111(Itoshima city hall)
Website: Itoshima city
6. Gekko-zakura in Kochi - Shining Cherry Blossom
©KUTV
Gekko-zakura are a kind of cherry blossom species growing naturally in the south-west part of Kochi. Its petals are white and have a special shiny gloss to them. The stems of the flowers are green, so it looks like the whole gecko-zakura is enclosed by a pale neon light.
These flowers are considered especially romantic, and according to legend only come into full bloom during the full moon.
Kochi, Otsuki
Address: Kochi, Hata, Otsukicho
Telephone: 0880-73-1181 (Otsuki town hall)
Website: Otsuki town
7. Kawazu-zakura at Youra Peninsula in Oita - Vivid Pink Cherry Blossoms!
©OBS
The Youra peninsula in Tsukumi, Oita is located in the east part of Kyushu. It is a famous spot for the early blooming cherry blossoms known as kawazu-zakura. There are 4600 kawazu-zakura here and February is the best time to see them every year.
The Kawazu-zakura's petals have a more vivid color and a longer blossoming period than the Somei yoshino, the most common cherry blossoms in Japan. The sight of the pink petals against the blue ocean on a sunny day is stunning. Why not come here and enjoy the earliest days of spring in Japan?
Tsukumi City Tourism Association
Address: Oita, Tsukumi, Chuomachi
Telephone: 0972-82-9521
Website: Tsukumi City Tourism Association
8. Cherry Blossoms in Korakuen in Okayama - One of the Top 3 Gardens in Japan
©RSK
Korakuen is known as one of the Top 3 Gardens in Japan. There are about 240 cherry trees here which bloom tree by tree at the end of March. Okayama prefecture has a warm climate facing the Seto Inland Sea and there are a few cherry blossoms spots around the prefecture, all of which have their own beautiful scenery in spring.
There are rows of cherry blossoms along the Asahikawa river that streams around Korakuen and many people enjoy the scenery here each spring.
Meanwhile, Sakazu park in Kurashiki, Okayama has been known as a great cherry blossom place for a century. Now it is the cherry blossom spot of this area with 500 trees of many different kinds of cherry blossoms.
Tsuruyama Park in Tsuyama in the north of Okayama has a great number of cherry blossom trees as well. Currently 1000 cherry trees bloom here annually and it has been chosen as one of the top 100 cherry blossoms sights in Japan.
Okayama Korakuen
Address: Okayama, Okayama, Kita, Korakuen 1-5
Telephone: 086-272-1148
Website: Okayama Korakuen
In Closing
Cherry blossoms themselves are stunning flowers, but when they are in contrast with a castle, a park, or other scenery, they show off the different charms of their blooms beautifully.
As sakura can be found in most places around Japan, you can enjoy viewing them almost everywhere, but we recommend seeing the cherry blossoms alongside some uniquely Japanese scenery like in these videos to get the most out of their charms.
Sponsored by TBS Holdings, INC.


The information presented in this article is based on the time it was written. Note that there may be changes in the merchandise, services, and prices that have occurred after this article was published. Please contact the facility or facilities in this article directly before visiting.