The Disney Resort Line - Get Around Tokyo Disney Resort Efficiently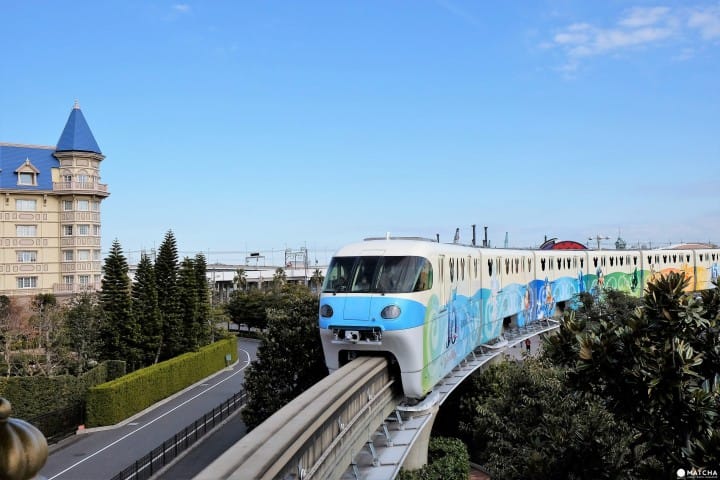 The Disney Resort Line is perfect for getting around Tokyo Disney Resort. The ride itself is an attraction, and in this article we explain how to use it and what not to miss.
Tokyo Disney Resort has hotels and amusement parks galore on its spacious grounds. Depending on where you are and where you're headed, traveling on foot can be tough. Today we'll be introducing the Disney Resort Line which conveniently connects Tokyo Disney Resort's main attractions, as well as how to ride it, and how to get the most out of the experience.
How to Ride the Disney Resort Line
The Resort Line has four stations in total. The nearest to Tokyo Disneyland is Tokyo Disneyland Station, close to Ikspiari and Disney Ambassador Hotel is Resort Gateway Station, if you're headed to Tokyo DisneySea or Tokyo DisneySea Hotel MiraCosta you'll be using Tokyo DisneySea Station, and last but not least, all the other Tokyo Disney Resort Hotels are located in the area by Bayside Station.
The Disney Resort Line is a monorail that runs up in the sky, so the platforms are located on the second floor.
Tickets can be purchased at these ticket machines. One ride is 260 yen for adults. If you're going to be riding the monorail often, you might want to get a day
pass for 650 yen. There are also two day and three day passes available. For more details, check their website.
The illustration shown above the ticket machine is the design of the ticket that is issued from that machine. There are seasonal designs as well, so you might want to have a look at the different illustrations before purchasing your tickets.
Once you've got your ticket, head to the platform to wait for the monorail. It's about a seven minute ride from Tokyo Disneyland Station to Tokyo DisneySea Station. A trip around the whole circle is just 13 minutes.
The information presented in this article is based on the time it was written. Note that there may be changes in the merchandise, services, and prices that have occurred after this article was published. Please contact the facility or facilities in this article directly before visiting.