Bad Weather Making You Cancel Your Travel Plans In Japan? Think Again!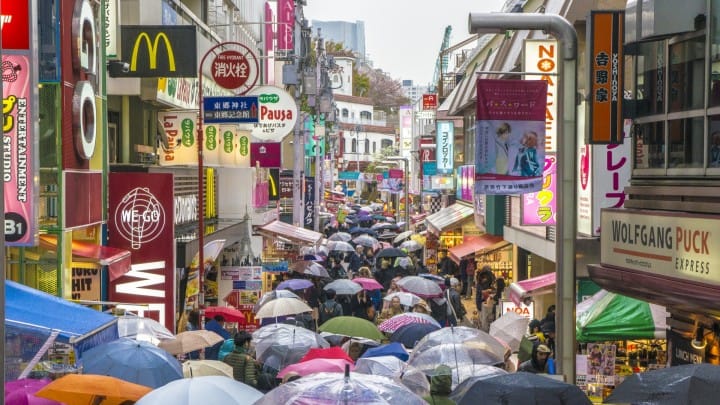 Although large typhoons are a cause for concern and might have you spending the day at your accommodation instead, heavy rain storms during late summer through to fall may make it difficult to go on long hikes or sightseeing walks around Japan.
August Showers Bring September... Typhoons?
From: Autumn In Tokyo: Seasonal Activities, Weather And What To Wear
Fall is said to last from about mid-September to November in Japan. The average temperatures in mid-September hover around the 18-28 degrees Celsius (64-82 degrees Fahrenheit) mark, October at about 14-22 degrees Celsius (57-73 degrees Fahrenheit), and November lowering even further to 7-18 degrees Celsius (45-64 degrees Fahrenheit).
While the fall foliage is stunning no matter where you go in Japan, from about August until mid-October, there is a natural phenomena that can really get in the way of even the best laid travel plans: typhoons.
From: Be Careful From Summer To Fall! All About Typhoon Season In Japan
Typhoons are uniform, high-speed air vortexes that form over the ocean, which cause strong winds and heavy rains, and can leave natural disasters like landslides and floods in their wake. On average, there are about 26 typhoons every year during this time, with about 11 of them getting very close to Japan, and anywhere from 3-6 making landfall. When they do make landfall, you can expect train delays, the cancellation or early closure of any outdoor events, and even some commercial and cultural facilities may shut down or be closed all day if a particularly bad storm is approaching the area.
When a typhoon is approaching, there are several safety tips that you must keep in mind:
- Do not go near mountains or bodies of water as there is an incredibly high risk of landslides, high waves and flooding during a typhoon.
- Roof tiles, sign boards, and other materials may be blown away by strong winds, so it is a good idea to stay indoors when possible.
- Power outages may occur more frequently during typhoons, so it is a good idea to keep cell phones and music players, smart devices charged when not in use.
To learn more about typhoons and typhoon safety, please read Be Careful From Summer To Fall! All About Typhoon Season In Japan.
You may find yourself stuck indoors for the duration of the storm, enjoying the TV or wi-fi in your accommodation instead of going out and seeing the sights like you'd planned. If the typhoon itself passes by and only heavy rains hit the region instead, you can still venture outdoors, although your options for sightseeing spots may be limited until the weather clears up completely.
Experiencing Typhoon Weather in Japan? What to Do With Your Day Instead
If you're in a big city like Tokyo, Kyoto or Osaka for example, you have plenty of options to choose from when it comes to rainy day activities. Depending on where your hotel is located, you might even be able to avoid the rain almost entirely and still enjoy a day full of fun, Japanese experiences.
From: Connected To The Water: Kyoto's Charm-filled Aquarium
Families traveling with small children might want to check out their nearest aquarium. There are plenty of unique underwater creatures that call Japan home that both kids and adults a like will really get a kick out of seeing up close.
Those feeling restless might consider a stroll through a shotengai shopping street - that way you can get out and walk around, see a side of Japan not normally seen by travelers, and even pick up some great souvenirs too.
From: Spend The Day Learning: The 6 Museums Of Ueno Park
Those interested in broadening their horizons may want to visit one of the many amazing museums and art galleries found in Japan, while others wanting to check out the latest technology or some nostalgic games may want to visit a game center instead. And if you get tired of that, you can always find a comfortable cafe or restaurant to take a break in too.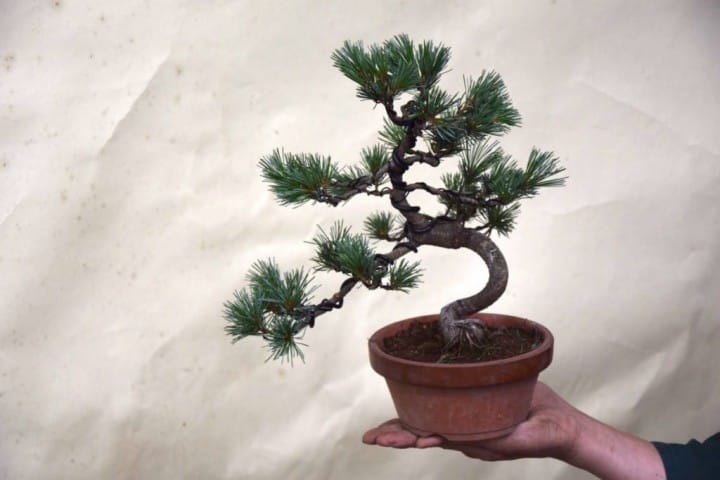 From: Learn The Japanese Aesthetic Art Of Bonsai Care At Tokyo's Shunkaen
Or, you could try your hand at some of Japan's many different aesthetic practices, like learning how to care for a bonsai, or how to cook different types of Japanese cuisine, picking up a brush and making your first calligraphy strokes, producing your very own woodblock prints and many others!
There are hundreds of different things to see, do and learn at different establishments all across Tokyo and throughout Japan too.
Typhoons or heavy rains don't have to mean the ruin of your vacation plans - just think of this article as your plan B, and you just might find you enjoy your alternative activity even more than your original one!
By the same author:
Japan Rail Pass Or Discount One-Day Tickets? Why You Should Use Both

Missed Your Last Train? How To Spend The Night Safely In The City

Delicious And Satisfying: 7 Must Try Comfort Foods In Japan!

Only For The Adventurous! Unique Japanese Sodas

The information presented in this article is based on the time it was written. Note that there may be changes in the merchandise, services, and prices that have occurred after this article was published. Please contact the facility or facilities in this article directly before visiting.