Noshiro Basketball Library & Museum, Akita: The History Of Slam Dunk
This service includes sponsored advertisements.
Slam Dunk by Takehiko Inoue is a popular comic that caused a basketball boom. Fans of basketball go to Akita to visit the Noshiro Basketball Museum where many goods, books, and comics are displayed alongside goods of former NBA player Yuta Tabuse.
Slam Dunk: the Root of Japan's Basketball Boom
"Slam Dunk", Japanese comic artist Takehiko Inoue's most representative work, is a popular comic not only in Japan, but also in Taiwan and Hong Kong. It is no exaggeration to say that basketball became a popular sport in Japan because of "Slam Dunk".
The main setting of "Slam Dunk" takes place near the Shonan Coast. Many fans visit this "holy land", but fans of the central part of the comics, basketball, also like to visit the Akita Noshiro Basketball Library & Museum in Akita prefecture.
Several basketball-related goods, books, and comics are displayed here alongside items belonging to Yuta Tabuse, Japan's first ever NBA player. Let's visit Noshiro in Akita and look back on the dreams of basketball that we had in our youth!
Akita Noshiro Basketball Library & Museum: Retracing Slam Dunk
If you're a fan of "Slam Dunk", then you'll probably know about the Sanno Industry that appears in the comics.
Noshiro Technical High School is the actual school that was the model for Sanno Industry. Not only are their uniforms similar, but both Noshiro Technical High School and Sanno Industry High School are champions in the basketball world with numerous records of their glory.
Mr. Takehiko Inoue, the creator of "Slam Dunk", repeatedly visited Noshiro Tech to interview them. Original "Slam Dunk" drawings, magazines related to the series, and autographs that have been left by Mr. Inoue are displayed in this museum.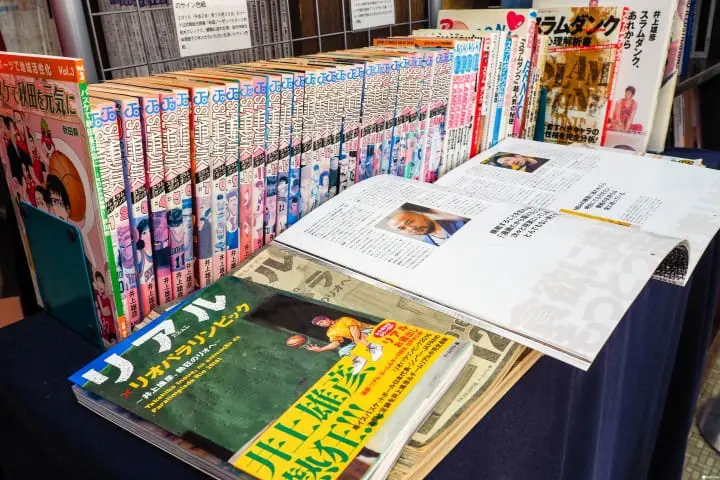 Even without knowing Japanese, you'll surely recall the memories of your youth by flipping through the pages of the series on display.

Written by

來自台灣台中,是個說到「吃」眼睛就會發亮的女子。 http://akane77.com

The information presented in this article is based on the time it was written. Note that there may be changes in the merchandise, services, and prices that have occurred after this article was published. Please contact the facility or facilities in this article directly before visiting. Some of our articles contain affiliate links. We kindly ask our readers to exercise careful judgement when making a purchase or booking a service online.
Top Articles
There are no articles in this section.